Tile Flooring Dealers:
Rumford, Seekonk, East Providence, Pawtucket
See all of the flooring stores near Rumford RI that will assist you in selecting the perfect tile flooring! Most store are full service dealers that carry all types of flooring. You can also determine if each store in offers tile flooring installation, repair and cleaning! Our selection of ceramic tile flooring offers the perfect combination of beauty, maintenance and durability. With hundreds of unique colors and patterns, you are sure to find the perfect look to coordinate with your decor.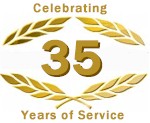 JJ's Floor Covering Outlet
JJ's Floor Covering Outlet
1874 Fall River Avenue Route 6
Seekonk
,
MA
02771
508-336-4860

2 miles from rumford, RI
---
---
Major Ceramic/Porcelain Brands:
American Tile , Emilceramica
Tile Flooring Products:
Bathroom Tile, Ceramic Tile, Kitchen Tile, Mosaic Tile (glass), Porcelain Tile, Spa and Pool Tile
---

PJ's Carpets & Window Fashions
PJ's Carpets & Window Fashions
474 North Broadway
East Providence
,
RI
02914
401-438-4523

2 miles from rumford, RI
---
---
Major Ceramic/Porcelain Brands:
Shaw Tile Flooring, InterCeramic® USA Tile, American Olean® Tile, Crossville Porcelain Tile, Marazzi Tile USA, Florida Tile, Emilceramica, Avaire Floors
Tile Flooring Products:
Bathroom Tile, Ceramic Tile, Countertop Tile, Decorative Tile, Kitchen Tile, Mosaic Tile (glass), Mosaic Tile (glazed), Porcelain Tile, Spa and Pool Tile, Tile Trims, Wall Tile (glazed), Wall Tile (unglazed)

---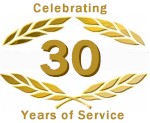 Factory Carpet Outlet
Factory Carpet Outlet
25 Esten Avenue
Pawtucket
,
RI
02860
401-723-6996

2 miles from rumford, RI
---
---
Major Ceramic/Porcelain Brands:
Shaw Tile Flooring, Villeroy & Boch, Mannington Porcelain Tile, LAUFEN Tile, American Olean® Tile, Ceratec Ceramic Tiles, Crossville Porcelain Tile, Marazzi Tile USA, Florida Tile, InterCeramic® USA Tile, Del Conca Ceramic Tile, Edge Flooring®, Florim USA Tile
Tile Flooring Products:
Bathroom Tile, Borders and Medallions, Ceramic Tile, Countertop Tile, Custom Tiles, Decal and Photo Transfers, Decorative Tile, Floor Tile (glazed), Floor Tile (unglazed), Hand-Made and Handcrafted Tile, Handpainted and Art Tile, Historical Tiles, Kitchen Tile, Mexican Tile (Saltillo), Mosaic Tile (glass), Mosaic Tile (glazed), Mosaic Tile (unglazed), Murals, Porcelain Tile, Silk-Screened Tiles, Spa and Pool Tile, Terra Cotta Floor Tile, Tile Trims, Wall Tile (glazed), Wall Tile (unglazed)
---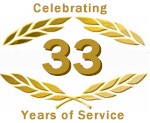 Dasilva's Floor Covering Inc
Dasilva's Floor Covering Inc
1179 Central Avenue
Pawtucket
,
RI
02861
401-305-3226

2 miles from rumford, RI
---
---
Major Ceramic/Porcelain Brands:
InterCeramic® USA Tile, Marazzi Tile USA
Tile Flooring Products:
Bathroom Tile, Ceramic Tile, Kitchen Tile, Porcelain Tile, Spa and Pool Tile
---
Karpet Klinic
Karpet Klinic
194 Gansett Avenue
Cranston
,
RI
02901
401-942-6530

2 miles from rumford, RI
---
---
Tile Flooring Products:
Bathroom Tile, Ceramic Tile, Kitchen Tile, Porcelain Tile, Spa and Pool Tile

---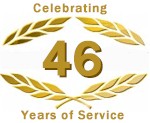 Massud's & Sons Floor Covering
Massud's & Sons Floor Covering
772 Dexter Street
Central Falls
,
RI
02863
401-724-6674

3 miles from rumford, RI
---
---
Major Ceramic/Porcelain Brands:
Marazzi Tile USA, Mannington Porcelain Tile, Mohawk Ceramic Tile, American Olean® Tile
Tile Flooring Products:
Bathroom Tile, Ceramic Tile, Countertop Tile, Decorative Tile, Kitchen Tile, Mosaic Tile (glass), Mosaic Tile (glazed), Porcelain Tile, Spa and Pool Tile, Tile Trims, Wall Tile (glazed), Wall Tile (unglazed)
---
Two Park Street Attleboro Inc
Two Park Street Attleboro Inc
2 Park Street
Attleboro
,
MA
02703
508-222-0475

6 miles from rumford, RI
---
---
Major Ceramic/Porcelain Brands:
MasterTile, Mannington Porcelain Tile
Tile Flooring Products:
Porcelain Tile

---
Domenic & Sons Floor Covering Inc
Domenic & Sons Floor Covering Inc
255 Greenville Avenue
Johnston
,
RI
02919
401-231-1885

7 miles from rumford, RI
---
---
Major Ceramic/Porcelain Brands:
Shaw Tile Flooring, Mannington Porcelain Tile, LAUFEN Tile
Tile Flooring Products:
Bathroom Tile, Decorative Tile, Kitchen Tile, Porcelain Tile
---
Sam The Carpet Man
Sam The Carpet Man
642 East Avenue
Warwick
,
RI
02888
401-821-1555

7 miles from rumford, RI
---
---
Major Ceramic/Porcelain Brands:
Shaw Tile Flooring, American Olean® Tile, Marazzi Tile USA, Florida Tile, Porcelanosa® Tile, Mohawk Ceramic Tile, Mirage Glass Tiles
Tile Flooring Products:
Bathroom Tile, Ceramic Tile, Countertop Tile, Decorative Tile, Floor Tile (glazed), Kitchen Tile, Mosaic Tile (glass), Mosaic Tile (glazed), Porcelain Tile, Spa and Pool Tile, Tile Trims, Wall Tile (glazed), Wall Tile (unglazed)

---
---
---
Major Ceramic/Porcelain Brands:
Shaw Tile Flooring, American Olean® Tile, Mannington Porcelain Tile, Questech Tile
Tile Flooring Products:
Bathroom Tile, Ceramic Tile, Countertop Tile, Decorative Tile, Kitchen Tile, Mosaic Tile (glass), Mosaic Tile (glazed), Porcelain Tile, Spa and Pool Tile, Tile Trims, Wall Tile (glazed), Wall Tile (unglazed)
---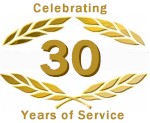 Carpets Plus
Carpets Plus
91 George Leven Drive
North Attleboro
,
MA
02760
508-699-7900

9 miles from rumford, RI
---
---
Major Ceramic/Porcelain Brands:
American Olean® Tile, Crossville Porcelain Tile
Tile Flooring Products:
Bathroom Tile, Ceramic Tile, Countertop Tile, Decorative Tile, Floor Tile (glazed), Kitchen Tile, Mosaic Tile (glass), Mosaic Tile (glazed), Porcelain Tile, Spa and Pool Tile, Tile Trims, Wall Tile (glazed), Wall Tile (unglazed)

---