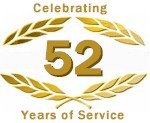 Lincoln Color Center
Lincoln Color Center
274 West Broadway
Lincoln
,
ME
04457
207-794-2475

0 miles from lincoln, ME
---
---
About:
We're your remodeling center, and we're here to help when you need kitchen cabinets and flooring for your home. Give us a call or come in soon.
Flooring:
Cabinetry, Vinyl Flooring, Resilient Floors, and more.
Major Brands:
Tarkett Resilient Flooring, Omega Cabinetry, HomeCrest Cabinetry, Merillat Kitchen Cabinets, Tarkett FiberFloor
---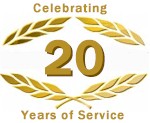 Expert Flooring
Expert Flooring
17 Airport Road
Old Town
,
ME
04468
207-827-4700

31 miles from lincoln, ME
---
---
About:
Flooring:
Adhesives, Carpeting, Ceramic Tile, Porcelain Tile, Countertop and Surfaces, Fibers and Backing, Installation Materials, Laminate Flooring, Natural Stone Floors, Specialty Floors, Underlayment, Vinyl Flooring, Resilient Floors, Wood Flooring, Hardwood Flooring, and more.
Major Brands:
Shaw Laminate Flooring, Shaw Tile Flooring, Shaw Hardwoods Flooring, Forbo Flooring, BerryAlloc Laminate Flooring, Anso® Nylon Carpet, Mannington Vinyl Flooring, MAPEI Grout, Armstrong Commercial Resilient, Teragren Bamboo Surfaces, Hagaman Carpet, Dixie Home Carpets, Halex Installation Products, Nora Rubber Flooring, Shaw Carpet, EarthWerks™ Vinyl Flooring
---
Why Us:
Locally Owned and Operated, Commercial & Residential, Expert Advise, Professional Staff, Courteous; Reliable Service, Fully Licensed & Insured, Years of Service, Environmentally Safe Products, and more...
Canoe City Video / Appliance
Canoe City Video / Appliance
19 Morin Way
Bradley
,
ME
04411
207-827-2757

31 miles from lincoln, ME