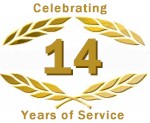 Designers Expo
Designers Expo
1409 East Douglas
Wichita
,
KS
67211
316-267-1982

0 miles from wichita, KS
---
Monday: 8:30 AM to 5:00 PM
---
About:
We are dedicated to customizing our services to suite each client's individual needs and personality. Let us design your newly constructed home or renovation, transform your kitchen or bathroom into the home of your dreams.
Flooring:
Area Rugs, Cabinet Accessories, Carpeting, Ceramic Tile, Porcelain Tile, Natural Stone Floors, Wood Flooring, Hardwood Flooring, and more.
Major Brands:
Masland Carpet, Anderson® Hardwood Floors, Mohawk Carpet, Masland Rugs, Fabrica Carpet, Kane Carpet, TopKnobs, Shaw Stone Flooring
---
Flooring Stores Nearby:
---
Haysville, KS
(7 mi.)
Kechi, KS
(7 mi.)
Derby, KS
(7 mi.)
Andover, KS
(10 mi.)
Greenwich, KS
(10 mi.)
Maize, KS
(11 mi.)
Rose Hill, KS
(11 mi.)
Wichita, KS
(11 mi.)
Peck, KS
(12 mi.)
Valley Center, KS
(12 mi.)
Clearwater, KS
(12 mi.)
Mulvane, KS
(13 mi.)
Colwich, KS
(13 mi.)
Benton, KS
(14 mi.)
Goddard, KS
(14 mi.)
Sedgwick, KS
(17 mi.)
Viola, KS
(17 mi.)
Augusta, KS
(18 mi.)
Belle Plaine, KS
(18 mi.)
Beaumont, KS
(18 mi.)
Andale, KS
(19 mi.)
Douglass, KS
(19 mi.)
Towanda, KS
(19 mi.)
Garden Plain, KS
(19 mi.)
Udall, KS
(21 mi.)
Whitewater, KS
(22 mi.)
Mount Hope, KS
(23 mi.)
Potwin, KS
(24 mi.)
Halstead, KS
(25 mi.)
Conway Springs, KS
(26 mi.)
El Dorado, KS
(26 mi.)
Rock, KS
(27 mi.)
Burrton, KS
(28 mi.)