Tile Flooring Dealers:
Hayden, Hayden Lake, Dalton Gardens, Rathdrum
See all of the flooring stores near Hayden ID that will assist you in selecting the perfect tile flooring! Most store are full service dealers that carry all types of flooring. You can also determine if each store in offers tile flooring installation, repair and cleaning! Our selection of ceramic tile flooring offers the perfect combination of beauty, maintenance and durability. With hundreds of unique colors and patterns, you are sure to find the perfect look to coordinate with your decor.
Original Concepts Design Center
Original Concepts Design Center
8879 North Hess Street
Hayden
,
ID
83835
208-772-7408

0 miles from hayden, ID
---
---
Major Ceramic/Porcelain Brands:
Daltile® Tile, Florida Tile
Tile Flooring Products:
Bathroom Tile, Ceramic Tile, Kitchen Tile, Mosaic Tile (glass), Porcelain Tile

---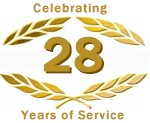 Gargoyle Marble & Granite
Gargoyle Marble & Granite
West 267 Bentz Road
Rathdrum
,
ID
83835
208-722-9117

0 miles from hayden, ID
---
---
Major Ceramic/Porcelain Brands:
Daltile® Tile
Tile Flooring Products:
Bathroom Tile, Ceramic Tile, Kitchen Tile, Mosaic Tile (glass), Porcelain Tile, Spa and Pool Tile
---

Nielsen's Flooring America
Nielsen's Flooring America
8961 North Commerce Drive
Hayden
,
ID
83835
208-772-9579

0 miles from hayden, ID
---
---
Major Ceramic/Porcelain Brands:
Florida Tile
Tile Flooring Products:
Bathroom Tile, Ceramic Tile, Kitchen Tile
---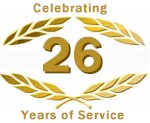 Northwest Tile & Floors
Northwest Tile & Floors
3900 Schreiber Way
Coeur D'Alene
,
ID
83815
208-665-2121

3 miles from hayden, ID
---
---
Major Ceramic/Porcelain Brands:
Shaw Tile Flooring, Mannington Porcelain Tile
Tile Flooring Products:
Bathroom Tile, Decorative Tile, Kitchen Tile, Porcelain Tile
---
Accent Floors and Design
Accent Floors and Design
6055 North Sunshine Street
Coeur D'Alene
,
ID
83815
208-664-8830

3 miles from hayden, ID
---
---
Major Ceramic/Porcelain Brands:
Emser Tile , Daltile® Tile, American Olean® Tile, Bedrosians® Tile
Tile Flooring Products:
Bathroom Tile, Ceramic Tile, Kitchen Tile, Mosaic Tile (glass), Porcelain Tile, Spa and Pool Tile
---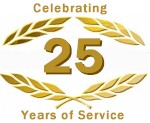 Lake Forest Interior Design
Lake Forest Interior Design
9245 North Government Way
Coeur D'alene
,
ID
83815
208-772-5658

3 miles from hayden, ID
---
---
Major Ceramic/Porcelain Brands:
Florida Tile
Tile Flooring Products:
Bathroom Tile, Ceramic Tile, Kitchen Tile

---
Great Floors LLC
Great Floors LLC
524 East Sherman Avenue
Coeur D'alene
,
ID
83814
509-535-4603

6 miles from hayden, ID
---
---
Major Ceramic/Porcelain Brands:
Daltile® Tile, Crossville Porcelain Tile, Florida Tile
Tile Flooring Products:
Bathroom Tile, Ceramic Tile, Floor Tile (glazed), Kitchen Tile, Mosaic Tile (glass), Porcelain Tile, Spa and Pool Tile
---

Panhandle Carpet One
Panhandle Carpet One
739 West Appleway Avenue
Coeur D'Alene
,
ID
83814
208-765-5456

6 miles from hayden, ID
---
---
Major Ceramic/Porcelain Brands:
Daltile® Tile, Florida Tile
Tile Flooring Products:
Bathroom Tile, Ceramic Tile, Kitchen Tile, Mosaic Tile (glass), Porcelain Tile
---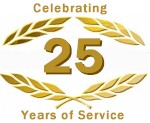 Carpet Warehouse & Color Tile
Carpet Warehouse & Color Tile
609 West Appleway Avenue
Coeur D'alene
,
ID
83814
208-667-3249

6 miles from hayden, ID
---
---
Major Ceramic/Porcelain Brands:
Crossville Porcelain Tile, Daltile® Tile, American Olean® Tile, Marazzi Tile USA, Porcelanosa® Tile, Mohawk Ceramic Tile, Mannington Porcelain Tile, Florida Tile
Tile Flooring Products:
Bathroom Tile, Ceramic Tile, Kitchen Tile
---

Abbey Carpet of Post Falls
Abbey Carpet of Post Falls
4149 East 16TH Avenue
Post Falls
,
ID
83854
208-777-7711

9 miles from hayden, ID
---
---
Major Ceramic/Porcelain Brands:
Daltile® Tile
---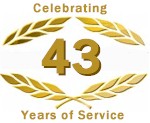 Fairway Floor & Design Center
Fairway Floor & Design Center
4149 East 16th Avenue
Post Falls
,
ID
83854
208-777-7711

9 miles from hayden, ID
---
---
Major Ceramic/Porcelain Brands:
Florida Tile, Daltile® Tile
Tile Flooring Products:
Bathroom Tile, Ceramic Tile, Kitchen Tile
---
---
Narrow Your Focus for a Particular Brand of Ceramic/Porcelain
---
Narrow Your Focus for a Particular Product Type of Ceramic/Porcelain