---
---
About:
Based in Kansas City, Missouri, Sutherlands is one of the largest privately-owned Home Improvement Center chains in the United States. We operate a variety of independent Retail Lumberyards and Home Improvement Centers stores located in 13 states.
---
Family Hardwood Floors
Family Hardwood Floors
2210 River Meadows Road
Casper
,
WY
82604
307-472-7011

0 miles from casper, WY
---
---
About:
Family Hardwood Floors has been doing floor installations for residents in the major area of Casper, WY with over 25 years experience. We do installation of hardwood flooring, sanding and finishing, refinishing and repairing and hand distressed floors.
---
Lr Flooring LLC Stone - Tile - Design
Lr Flooring LLC Stone - Tile - Design
2525 South Odell Avenue
Casper
,
WY
82604
307-267-2089

0 miles from casper, WY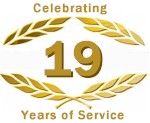 Daniel Horkan Tile Works
Daniel Horkan Tile Works
101 Calypso Street
Casper
,
WY
82604
307-234-2308

0 miles from casper, WY
---
---
About:
---