Tile Flooring Dealers:
Irma, Tomahawk, Heafford Junction, Gleason
See all of the flooring stores near Irma WI that will assist you in selecting the perfect tile flooring! Most store are full service dealers that carry all types of flooring. You can also determine if each store in offers tile flooring installation, repair and cleaning! Our selection of ceramic tile flooring offers the perfect combination of beauty, maintenance and durability. With hundreds of unique colors and patterns, you are sure to find the perfect look to coordinate with your decor.

Tomahawk Floor & Decorating
Tomahawk Floor & Decorating
1331 North 4th Street
Tomahawk
,
WI
54487
715-453-7388

3 miles from irma, WI
---
---
Major Ceramic/Porcelain Brands:
Mannington Porcelain Tile
Tile Flooring Products:
Porcelain Tile
---
Wholesale Carpet & Tile
Wholesale Carpet & Tile
1326 North 4th Street
Tomahawk
,
WI
54487
715-453-4248

3 miles from irma, WI
---
---
Major Ceramic/Porcelain Brands:
Mannington Porcelain Tile, Mohawk Ceramic Tile
Tile Flooring Products:
Porcelain Tile

---
Central Carpet & Flooring
Central Carpet & Flooring
1320 East Main Street
Merrill
,
WI
54452
715-536-1411

16 miles from irma, WI
---
---
Major Ceramic/Porcelain Brands:
Florida Tile, Mannington Porcelain Tile, Mohawk Ceramic Tile
Tile Flooring Products:
Bathroom Tile, Ceramic Tile, Kitchen Tile, Porcelain Tile

---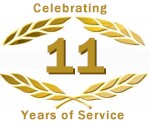 Premier Flooring
Premier Flooring
844 North Stevens Street
Rhinelander
,
WI
54501
715-369-2822

21 miles from irma, WI
---
---
Major Ceramic/Porcelain Brands:
Shaw Tile Flooring, Marazzi Tile USA, InterCeramic® USA Tile, Mannington Porcelain Tile, Florida Tile, LAUFEN Tile
Tile Flooring Products:
Bathroom Tile, Ceramic Tile, Decorative Tile, Kitchen Tile, Porcelain Tile

---
Carpet City - Rhinelander
Carpet City - Rhinelander
3816 Shawnee Lane Highway 17 North
Rhinelander
,
WI
54501
715-362-5554

21 miles from irma, WI
---
---
Major Ceramic/Porcelain Brands:
Florida Tile
Tile Flooring Products:
Bathroom Tile, Ceramic Tile, Kitchen Tile
---

Carpetiers Carpet One
Carpetiers Carpet One
39 North Brown Street
Rhinelander
,
WI
54501
715-362-5953

21 miles from irma, WI
---
---
Major Ceramic/Porcelain Brands:
Shaw Tile Flooring, Florida Tile, Mannington Porcelain Tile
Tile Flooring Products:
Bathroom Tile, Ceramic Tile, Decorative Tile, Kitchen Tile, Porcelain Tile
---
Home Gallery Inc
Home Gallery Inc
844 North Stevens Street
Rhinelander
,
WI
54501
715-384-3484

21 miles from irma, WI
---
---
Major Ceramic/Porcelain Brands:
Mohawk Ceramic Tile
---
Inside Story
Inside Story
33 West King Street
Rhinelander
,
WI
54501
715-362-5394

21 miles from irma, WI
---
---
Major Ceramic/Porcelain Brands:
Mannington Porcelain Tile
Tile Flooring Products:
Porcelain Tile
---
The Carpet Guy
The Carpet Guy
7380 Us-51 South
Minocqua
,
WI
54548
715-356-6200

30 miles from irma, WI
---
---
Major Ceramic/Porcelain Brands:
Shaw Tile Flooring
Tile Flooring Products:
Decorative Tile, Kitchen Tile
---
Country Charm Carpet (inc)
Country Charm Carpet (inc)
Route 2 Box 1
Woodruff
,
WI
54568
715-356-2214

31 miles from irma, WI
---
---
Major Ceramic/Porcelain Brands:
Florida Tile
Tile Flooring Products:
Bathroom Tile, Ceramic Tile, Kitchen Tile

---
Northwest Carpet & Floor
Northwest Carpet & Floor
9198c Thrall Road
Woodruff
,
WI
54568
715-356-7105

31 miles from irma, WI
---
---
Major Ceramic/Porcelain Brands:
Florida Tile
Tile Flooring Products:
Bathroom Tile, Ceramic Tile, Kitchen Tile
---
---
Narrow Your Focus for a Particular Brand of Ceramic/Porcelain
---
Narrow Your Focus for a Particular Product Type of Ceramic/Porcelain