Tile Flooring Dealers:
Bay City, Hager City, Red Wing, Maiden Rock
See all of the flooring stores near Bay City WI that will assist you in selecting the perfect tile flooring! Most store are full service dealers that carry all types of flooring. You can also determine if each store in offers tile flooring installation, repair and cleaning! Our selection of ceramic tile flooring offers the perfect combination of beauty, maintenance and durability. With hundreds of unique colors and patterns, you are sure to find the perfect look to coordinate with your decor.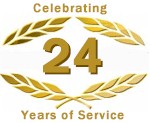 River City Floor Coverings
River City Floor Coverings
3016 North Service Drive
Red Wing
,
MN
55066
651-388-3389

4 miles from bay city, WI
---
---
Major Ceramic/Porcelain Brands:
Shaw Tile Flooring, Florida Tile, InterCeramic® USA Tile, Mannington Porcelain Tile, Marazzi Tile USA
Tile Flooring Products:
Bathroom Tile, Ceramic Tile, Decorative Tile, Kitchen Tile, Mosaic Tile (glass), Porcelain Tile

---

H & F Floor to Ceiling
H & F Floor to Ceiling
155 Sr 35n
River Falls
,
WI
54022
715-425-2782

20 miles from bay city, WI
---
---
Major Ceramic/Porcelain Brands:
Florida Tile
Tile Flooring Products:
Bathroom Tile, Ceramic Tile, Kitchen Tile
---
Home Design
Home Design
3475 Vermillion Street
Hastings
,
MN
55033
651-437-1188

22 miles from bay city, WI
---
---
Major Ceramic/Porcelain Brands:
Shaw Tile Flooring
Tile Flooring Products:
Bathroom Tile, Decorative Tile, Kitchen Tile

---
Lawrence Interiors & Building
Lawrence Interiors & Building
624 Spiral Boulevard
Hastings
,
MN
55033
651-437-4334

22 miles from bay city, WI
---
---
Major Ceramic/Porcelain Brands:
Florida Tile
Tile Flooring Products:
Bathroom Tile, Ceramic Tile, Kitchen Tile
---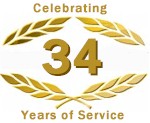 Ryan's Carpet & Vinyl
Ryan's Carpet & Vinyl
376 Main Street
Zumbrota
,
MN
55992
507-732-7926

22 miles from bay city, WI
---
---
Major Ceramic/Porcelain Brands:
Shaw Tile Flooring, Florim USA Tile
Tile Flooring Products:
Bathroom Tile, Decorative Tile, Kitchen Tile
---
Tonis Interiors Inc
Tonis Interiors Inc
217 West Main Street
Durand
,
WI
54736
715-672-4244

24 miles from bay city, WI
---
---
Major Ceramic/Porcelain Brands:
Mannington Porcelain Tile, Mohawk Ceramic Tile
Tile Flooring Products:
Porcelain Tile
---
Interstate Agri - Buildings Supply
Interstate Agri - Buildings Supply
1516 Hiawatha Drive South
Wabasha
,
MN
55981
612-565-4528

26 miles from bay city, WI
---
---
Major Ceramic/Porcelain Brands:
Mannington Porcelain Tile
Tile Flooring Products:
Porcelain Tile
---
Carpet Outlet & Design Center
Carpet Outlet & Design Center
330 Lockwood Street
Woodville
,
WI
54028
715-698-2200

26 miles from bay city, WI
---
---
Major Ceramic/Porcelain Brands:
Mannington Porcelain Tile
Tile Flooring Products:
Porcelain Tile
---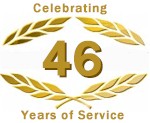 Carpet Court
Carpet Court
8601 West Point Douglas Road South
Cottage Grove
,
MN
55016
651-774-3321

28 miles from bay city, WI
---
---
Major Ceramic/Porcelain Brands:
Happy Floors Tile, Monocibec Tile, Florida Tile, Mannington Porcelain Tile, Caesar Ceramics, Crossville Porcelain Tile, RBC Tile, KeramikaHOB Ceramic, MasterTile, Azuvi Ceramic Tile, Iris Ceramics, Jeffrey Court Tile, Atlas Concorde Tile, XNY Ceramic Tile, Statements Distinctive Tile, Shaw Tile Flooring
Tile Flooring Products:
Bathroom Tile, Borders and Medallions, Ceramic Tile, Countertop Tile, Custom Tiles, Decal and Photo Transfers, Decorative Tile, Floor Tile (glazed), Floor Tile (unglazed), Hand-Made and Handcrafted Tile, Handpainted and Art Tile, Hard Surface, Historical Tiles, Kitchen Tile, Mexican Tile (Saltillo), Mosaic Tile (glass), Mosaic Tile (glazed), Mosaic Tile (unglazed), Murals, Porcelain Tile, Silk-Screened Tiles, Spa and Pool Tile, Terra Cotta Floor Tile, Tile Trims, Wall Tile (glazed), Wall Tile (unglazed)

---
Premier Floors & More
Premier Floors & More
1810 Webster Street
Hudson
,
WI
54016
715-381-7298

30 miles from bay city, WI
---
---
Major Ceramic/Porcelain Brands:
Florida Tile
Tile Flooring Products:
Bathroom Tile, Ceramic Tile, Kitchen Tile
---
Erskine Interiors Inc
Erskine Interiors Inc
1719 Coulee Road
Hudson
,
WI
54016
715-386-5544

30 miles from bay city, WI
---
---
Major Ceramic/Porcelain Brands:
Florida Tile
Tile Flooring Products:
Bathroom Tile, Ceramic Tile, Kitchen Tile

---