Vinyl Flooring Dealers:
Green Sulphur Springs, Meadow Bridge, Sandstone, Elton
See all of the flooring stores near Meadow Bridge WV that will assist you in selecting the perfect vinyl flooring! Most store are full service dealers that carry all types of flooring. You can also determine if each store in offers vinyl flooring installation, repair and cleaning! Our selection of vinyl sheet flooring offers the perfect combination of beauty, maintenance and durability. With hundreds of unique colors and patterns, you are sure to find the perfect look to coordinate with your decor.
Direct Carpet
Direct Carpet
4679 Robert C Byrd Drive
Beckley
,
WV
25801
304-255-2288

19 miles from meadow bridge, WV
---
---
Major Vinyl/Resilient Brands:
Armstrong Sheet Vinyl Floors, Armstrong Linoleum Flooring
Vinyl Flooring Products:
Linoleum Flooring, Resilient and Vinyl Flooring
---
Martin & Jones Inc
Martin & Jones Inc
422 W Edgar Avenue
Ronceverte
,
WV
24970
304-647-5353

20 miles from meadow bridge, WV
---
---
Major Vinyl/Resilient Brands:
Tarkett Resilient Flooring, Tarkett FiberFloor
---
Floor Show Inc
Floor Show Inc
156 Ragland Road
Beckley
,
WV
25802
304-255-0161

20 miles from meadow bridge, WV
---
---
Major Vinyl/Resilient Brands:
Tarkett Resilient Flooring, Domco Vinyl Flooring, Johnsonite® Commerical Flooring, Nafco Vinyl Flooring, Azrock VCT Tile, Armstrong Vinyl Tile, Tarkett FiberFloor
Vinyl Flooring Products:
Cove Base (rubber), Resilient and Vinyl Flooring, Rubber Flooring, Vinyl Composition Tile (VCT)

---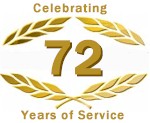 SJ Neathawk Lumber Company Inc
SJ Neathawk Lumber Company Inc
771 North Jefferson Street
Lewisburg
,
WV
24901
304-645-1351

21 miles from meadow bridge, WV
---
---
Major Vinyl/Resilient Brands:
Tarkett Resilient Flooring, Domco Vinyl Flooring, Nafco Vinyl Flooring, Azrock VCT Tile, Johnsonite® Commerical Flooring
Vinyl Flooring Products:
Cove Base (rubber), Resilient and Vinyl Flooring, Rubber Flooring, Vinyl Composition Tile (VCT)

---
Lee's Carpet & Floor Covering
Lee's Carpet & Floor Covering
Rte 16 South
Oak Hill
,
WV
25901
304-465-5603

21 miles from meadow bridge, WV
---
---
Major Vinyl/Resilient Brands:
Tarkett Resilient Flooring, Armstrong Sheet Vinyl Floors, Armstrong Linoleum Flooring, Tarkett FiberFloor
Vinyl Flooring Products:
Linoleum Flooring
---
Fayette Awning
Fayette Awning
1555 East Main Street
Oak Hill
,
WV
25901
304-469-4503

21 miles from meadow bridge, WV
---
---
Major Vinyl/Resilient Brands:
Tarkett Resilient Flooring, Tarkett FiberFloor
---
Spencer Carpet
Spencer Carpet
108 Davis Street
Glen Lyn
,
VA
24093
540-726-7656

29 miles from meadow bridge, WV
---
---
Major Vinyl/Resilient Brands:
Tarkett Resilient Flooring, Tarkett FiberFloor
---
Giles Carpet Sales
Giles Carpet Sales
615 Snidow Street
Pembroke
,
VA
24136
540-626-2731

31 miles from meadow bridge, WV
---
---
Major Vinyl/Resilient Brands:
Tarkett Resilient Flooring, Congoleum® Vinyl Flooring, Tarkett FiberFloor
---
Murphys Carpet
Murphys Carpet
742 Mercer Street
Princeton
,
WV
24740
304-425-1623

32 miles from meadow bridge, WV
---
---
Major Vinyl/Resilient Brands:
Tarkett FiberFloor
---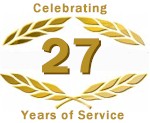 Carpet & Floor Store
Carpet & Floor Store
50 Stonewall Drive
Summersville
,
WV
26651
304-872-5696

33 miles from meadow bridge, WV
---
---
Major Vinyl/Resilient Brands:
Tarkett Resilient Flooring, Tarkett FiberFloor
---
---
Narrow Your Focus for a Particular Brand of Vinyl/Resilient
---
Narrow Your Focus for a Particular Product Type of Vinyl/Resilient