Laminate Flooring Dealers:
Sunset Hill, Spokane, Cheney, Airway Heights
See all of the flooring stores near Marshall WA that will assist you in selecting the perfect laminate flooring! Most store are full service dealers that carry all types of flooring. You can also determine if each store in offers laminate flooring installation, repair and cleaning! Our selection of laminate flooring offers the perfect combination of beauty, maintenance and durability. With hundreds of unique colors and patterns, you are sure to find the perfect look to coordinate with your decor.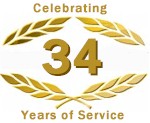 Keystone Carpet
Keystone Carpet
7309 East Bigelow Gulch Road
Spokane
,
WA.
99217
509-467-7000

7 miles from marshall, WA
---
---
Major Laminate Flooring Brands:
Shaw Laminate Flooring, Quick Step Laminate Flooring, Mannington Laminate Flooring, Mohawk Laminate Flooring, Swiss Krono
Laminate Flooring Products:
Laminate Flooring, Laminate Flooring Planks, Laminate Flooring Tile
---
Wallflowers Designs
Wallflowers Designs
East 2820 30th Avenue
Spokane
,
WA
99223
509-534-5064

7 miles from marshall, WA
---
Monday: 9:00am-5:00pm est
---
Laminate Flooring Products:
Laminate Flooring Planks, Laminate Flooring Tile
---
United Floorcovering
United Floorcovering
1329 North Ash
Spokane
,
WA
99201
509-328-6736

7 miles from marshall, WA
---
---
Laminate Flooring Products:
Laminate Flooring Planks, Laminate Flooring Tile

---
Downtown Carpet One
Downtown Carpet One
811 West Second Avenue
Spokane
,
WA
99201
509-487-1063

7 miles from marshall, WA
---
---
Laminate Flooring Products:
Laminate Flooring Planks, Laminate Flooring Tile
---
Gina's Design Center
Gina's Design Center
811 West 2nd Avenue
Spokane
,
WA
99201
509-624-2205

7 miles from marshall, WA
---
---
Laminate Flooring Products:
Laminate Flooring Planks, Laminate Flooring Tile

---
Quality Floors & Interiors LLC
Quality Floors & Interiors LLC
706 East Sprague Avenue
Spokane
,
WA
99202
509-747-2295

8 miles from marshall, WA
---
---
Major Laminate Flooring Brands:
Shaw Laminate Flooring, Fausfloor® Laminate Flooring
Laminate Flooring Products:
Laminate Flooring, Laminate Flooring Planks, Laminate Flooring Tile
---
Prosource Of Spokane
Prosource Of Spokane
3820 East Main Avenue
Spokane
,
WA
99202
509-536-1120

8 miles from marshall, WA
---
---
Laminate Flooring Products:
Laminate Flooring Planks, Laminate Flooring Tile
---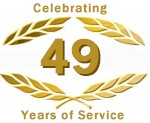 Linoleum & Carpet City
Linoleum & Carpet City
1426 West Francis Avenue
Spokane
,
WA
99205
509-326-9431

9 miles from marshall, WA
---
---
Major Laminate Flooring Brands:
Shaw Laminate Flooring, Quick Step Laminate Flooring
Laminate Flooring Products:
Laminate Flooring, Laminate Flooring Blocks, Laminate Flooring Planks, Laminate Flooring Tile
---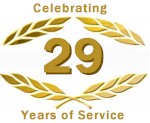 Interiors By Robin Inc
Interiors By Robin Inc
817 West Garland Avenue
Spokane
,
WA
99205
509-327-9291

9 miles from marshall, WA
---
---
Laminate Flooring Products:
Laminate Flooring Planks, Laminate Flooring Tile
---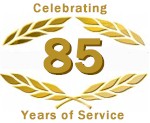 Linoleum Shop
Linoleum Shop
402 West Indiana
Spokane
,
WA
99205
509-327-6661

9 miles from marshall, WA
---
---
Major Laminate Flooring Brands:
Armstrong Laminate Flooring, Quick Step Laminate Flooring
---
Georgia's Carpet Outlet
Georgia's Carpet Outlet
1705 North Monroe
Spokane
,
WA
99205
509-328-4002

9 miles from marshall, WA
---
---
Major Laminate Flooring Brands:
Shaw Laminate Flooring, Bruce Laminate Flooring, Armstrong Laminate Flooring, Mannington Laminate Flooring
Laminate Flooring Products:
Laminate Flooring, Laminate Flooring Planks

---
---
Narrow Your Focus for a Particular Brand of Laminate Flooring
---
Narrow Your Focus for a Particular Product Type of Laminate Flooring