Carpeting Dealers:
Edwall, Espanola, Medical Lake, Cheney
See all of the flooring stores near Edwall WA that will assist you in selecting the perfect carpeting! Most store are full service dealers that carry all types of flooring. You can also determine if each store in offers carpeting installation, repair and cleaning! We offer a vast selection of carpet consisting of various textures, colors, and styles. With so many options, you are sure to find the right carpet to solidify your home's interior and reflect your personal tastes.
United Floorcovering
United Floorcovering
1329 North Ash
Spokane
,
WA
99201
509-328-6736

21 miles from edwall, WA
---
---
Major Carpeting Brands:
Anderson Tuftex Carpet, Queen Carpet, Patcraft Commercial Carpet, ShawMark Carpet, Philadelphia Commercial Carpet, Karastan Carpet, Shaw Carpet, Mohawk Carpet, Caress Carpet by Shaw, Nourison Broadloom Carpet
Carpeting Products:
Wool Carpets

---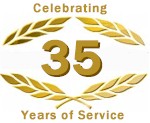 Keystone Carpet
Keystone Carpet
7309 East Bigelow Gulch Road
Spokane
,
WA.
99217
509-467-7000

21 miles from edwall, WA
---
---
Major Carpeting Brands:
Shaw Carpet, STAINMASTER® Carpet, Mohawk Carpet, Mohawk Commercial Flooring, Mohawk Floorscapes®, Philadelphia Commercial Carpet, Queen Carpet, Anderson Tuftex Carpet, Caress Carpet by Shaw
Carpeting Products:
Berber Carpet, Carpeting, Commercial Carpet, Commercial Cut Pile, Indoor and Outdoor Carpet, Patterned Carpet, Saxony (plush), Saxony (textured), Sculptured and Cut & Loop, Shag Carpet
---
Georgia's Carpet Outlet
Georgia's Carpet Outlet
1705 North Monroe
Spokane
,
WA
99205
509-328-4002

22 miles from edwall, WA
---
---
Major Carpeting Brands:
ShawMark Carpet, Mohawk Carpet, STAINMASTER® Carpet

---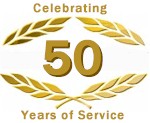 Linoleum & Carpet City
Linoleum & Carpet City
1426 West Francis Avenue
Spokane
,
WA
99205
509-326-9431

22 miles from edwall, WA
---
---
Major Carpeting Brands:
Shaw Carpet, Mohawk Carpet, ShawMark Carpet, Laura Ashley Carpets, Stanton Carpet, Caress Carpet by Shaw, Nourison Broadloom Carpet
Carpeting Products:
Axminster Carpet, Berber Carpet, Carpet Base, Carpeting, Children and Juvenile Carpet, Commercial (tufted), Commercial (woven), Commercial Carpet, Commercial Cut Pile, Commercial Cut Pile (pattern), Commercial Cut Pile (texture), Commercial Cut and Uncut, Commercial Cut and Uncut (pattern), Commercial Cut and Uncut (texture), Commercial Loop Pile, Commercial Loop Pile (pattern), Commercial Loop Pile (texture), Commercial Printed Carpet, Cushion Back Carpeting, Custom Carpet, Fusion Bonded, Hand Carved and Artistic Carpets, Indoor and Outdoor Carpet, Modular Carpet Tile, Needlepunch Carpets, Patterned Carpet, Recycled, Saxony (plush), Saxony (textured), Sculptured and Cut & Loop, Shag Carpet, Spike Resistant Carpet, Synthetic Turf, Velvet (woven), Vinyl Backed (6 FT), Wilton Carpet, Wool Carpets
---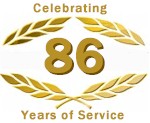 Linoleum Shop
Linoleum Shop
402 West Indiana
Spokane
,
WA
99205
509-327-6661

22 miles from edwall, WA
---
---
Major Carpeting Brands:
Anderson Tuftex Carpet, Mohawk Carpet, Milliken Commercial Carpet, Godfrey Hirst Carpets, Shaw Carpet, Caress Carpet by Shaw, Nourison Broadloom Carpet
---
Quality Floors & Interiors LLC
Quality Floors & Interiors LLC
706 East Sprague Avenue
Spokane
,
WA
99202
509-747-2295

22 miles from edwall, WA
---
---
Major Carpeting Brands:
Dixie Home Carpets, Anderson Tuftex Carpet, Mohawk Carpet, STAINMASTER® Carpet, Mannington Commercial Carpet, Queen Carpet, Godfrey Hirst Carpets, Philadelphia Commercial Carpet, Shaw Carpet, Joy Commercial Carpets, Caress Carpet by Shaw
Carpeting Products:
Berber Carpet, Carpet Base, Carpeting, Commercial (tufted), Commercial Carpet, Commercial Cut Pile, Commercial Cut Pile (pattern), Commercial Cut Pile (texture), Commercial Cut and Uncut, Commercial Cut and Uncut (pattern), Commercial Cut and Uncut (texture), Commercial Loop Pile, Commercial Loop Pile (pattern), Commercial Loop Pile (texture), Commercial Printed Carpet, Custom Carpet, Indoor and Outdoor Carpet, Modular Carpet Tile, Needlepunch Carpets, Patterned Carpet, Recycled, Saxony (plush), Saxony (textured), Sculptured and Cut & Loop, Shag Carpet
---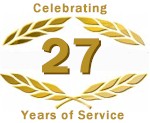 Beyond Floors
Beyond Floors
3603 East Springfield Avenue
Spokane
,
WA
99202
509-533-0632

22 miles from edwall, WA
---
---
Major Carpeting Brands:
Mohawk Carpet, Kraus Carpet, Shaw Carpet, Southwind Carpets, Caress Carpet by Shaw
---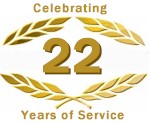 Carpet Remnant Outlet
Carpet Remnant Outlet
3012 North Nevada Street
Spokane
,
WA
99207
509-489-6732

24 miles from edwall, WA
---
---
Major Carpeting Brands:
Mannington Commercial Carpet, Mohawk Carpet, Shaw Carpet, Caress Carpet by Shaw
Carpeting Products:
Commercial Carpet, Commercial Cut Pile
---

Spokane Carpet One Floor & Home
Spokane Carpet One Floor & Home
9719 North Division
Spokane
,
WA
99218
509-850-9204

25 miles from edwall, WA
---
---
Major Carpeting Brands:
STAINMASTER® Carpet
---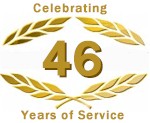 Fashion Carpets Inc
Fashion Carpets Inc
8619 East Sprague Avenue
Spokane Valley
,
WA
99212
509-928-9550

26 miles from edwall, WA
---
---
Major Carpeting Brands:
Shaw Carpet, Caress Carpet by Shaw, Anderson Tuftex Carpet, STAINMASTER® Carpet, Mohawk Carpet
---

Abbey Carpet of Spokane
Abbey Carpet of Spokane
8619 East Sprague Avenue
Spokane
,
WA
99212
509-928-9550

26 miles from edwall, WA
---
---
Major Carpeting Brands:
STAINMASTER® Carpet
---