Vinyl Flooring Dealers:
Clifton Forge, Alleghany, Covington, Jordan Mines
See all of the flooring stores near Selma VA that will assist you in selecting the perfect vinyl flooring! Most store are full service dealers that carry all types of flooring. You can also determine if each store in offers vinyl flooring installation, repair and cleaning! Our selection of vinyl sheet flooring offers the perfect combination of beauty, maintenance and durability. With hundreds of unique colors and patterns, you are sure to find the perfect look to coordinate with your decor.
Alleghany Tile & Carpet
Alleghany Tile & Carpet
1305 Dolly Ann Drive
Covington
,
VA
24426
540-962-0026

7 miles from selma, VA
---
---
Major Vinyl/Resilient Brands:
Tarkett Resilient Flooring, Armstrong Sheet Vinyl Floors, Armstrong Linoleum Flooring, Tarkett FiberFloor
Vinyl Flooring Products:
Linoleum Flooring, Resilient and Vinyl Flooring
---
Town & Country Inc
Town & Country Inc
213 North Monroe Avenue
Covington
,
VA
24426
703-962-5455

7 miles from selma, VA
---
---
Major Vinyl/Resilient Brands:
Armstrong Sheet Vinyl Floors, Armstrong Linoleum Flooring
Vinyl Flooring Products:
Linoleum Flooring
---
Tri County Furniture Of Va Inc
Tri County Furniture Of Va Inc
131 North Maple Avenue
Covington
,
VA
24426
540-962-5137

7 miles from selma, VA
---
---
Major Vinyl/Resilient Brands:
Tarkett Resilient Flooring, Congoleum® Vinyl Flooring, Tarkett FiberFloor, Flexitec Vinyl Flooring
---
Spencer's Home Center Inc
Spencer's Home Center Inc
1398 North Lee Highway
Lexington
,
VA
24450
540-463-7393

22 miles from selma, VA
---
---
Major Vinyl/Resilient Brands:
Konecto Flooring
---
Glades Building Supply
Glades Building Supply
Us Route 219 North
Marlinton
,
WV
24954
304-799-4912

31 miles from selma, VA
---
---
Major Vinyl/Resilient Brands:
Tarkett FiberFloor
---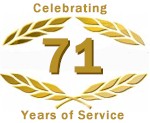 SJ Neathawk Lumber Company Inc
SJ Neathawk Lumber Company Inc
771 North Jefferson Street
Lewisburg
,
WV
24901
304-645-1351

32 miles from selma, VA
---
---
Major Vinyl/Resilient Brands:
Tarkett Resilient Flooring, Domco Vinyl Flooring, Nafco Vinyl Flooring, Azrock VCT Tile, Johnsonite® Commerical Flooring
Vinyl Flooring Products:
Cove Base (rubber), Resilient and Vinyl Flooring, Rubber Flooring, Vinyl Composition Tile (VCT)

---
Martin & Jones Inc
Martin & Jones Inc
422 W Edgar Avenue
Ronceverte
,
WV
24970
304-647-5353

33 miles from selma, VA
---
---
Major Vinyl/Resilient Brands:
Tarkett Resilient Flooring, Tarkett FiberFloor
---
Hometown Flooring
Hometown Flooring
3239 B Orange Avenue
Roanoke
,
VA
24012
540-589-8150

34 miles from selma, VA
---
---
Major Vinyl/Resilient Brands:
Tarkett Resilient Flooring, Tarkett FiberFloor
---
Roanoke Flooring Outlet
Roanoke Flooring Outlet
1423 20th Street
Roanoke
,
VA
24012
540-725-8441

34 miles from selma, VA
---
---
Major Vinyl/Resilient Brands:
Tarkett Resilient Flooring, Tarkett FiberFloor
---

ProSource Of Roanoke
ProSource Of Roanoke
1250 B Trapper Circle Nw
Roanoke
,
VA
24012
540-366-7737

34 miles from selma, VA
---
---
Major Vinyl/Resilient Brands:
Armstrong Sheet Vinyl Floors, Armstrong Linoleum Flooring
Vinyl Flooring Products:
Linoleum Flooring
---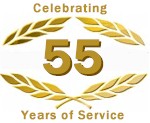 Dixie Tile & Carpet
Dixie Tile & Carpet
2122 Plantation Road
Roanoke
,
VA
24012
540-362-3198

34 miles from selma, VA
---
---
Major Vinyl/Resilient Brands:
Tarkett Resilient Flooring, Armstrong Sheet Vinyl Floors, Metroflor Resilient Flooring, Armstrong Linoleum Flooring
Vinyl Flooring Products:
Linoleum Flooring, Resilient and Vinyl Flooring

---
---
Narrow Your Focus for a Particular Brand of Vinyl/Resilient
---
Narrow Your Focus for a Particular Product Type of Vinyl/Resilient