Vinyl Flooring Dealers:
Meherrin, Green Bay, Farmville, Hampden Sydney
See all of the flooring stores near Meherrin VA that will assist you in selecting the perfect vinyl flooring! Most store are full service dealers that carry all types of flooring. You can also determine if each store in offers vinyl flooring installation, repair and cleaning! Our selection of vinyl sheet flooring offers the perfect combination of beauty, maintenance and durability. With hundreds of unique colors and patterns, you are sure to find the perfect look to coordinate with your decor.

Carpet House
Carpet House
2690 A West 3rd Street
Farmville
,
VA
23901
804-392-6000

13 miles from meherrin, VA
---
---
Major Vinyl/Resilient Brands:
Tarkett Resilient Flooring, Armstrong Sheet Vinyl Floors, Metroflor Resilient Flooring, Tarkett FiberFloor
Vinyl Flooring Products:
Resilient and Vinyl Flooring

---
Rug Rats
Rug Rats
318 North Main Street
Farmville
,
VA
23901
434-392-7068

13 miles from meherrin, VA
---
---
Major Vinyl/Resilient Brands:
Tarkett Resilient Flooring, Tarkett FiberFloor

---
Jesse James Davis
Jesse James Davis
510 Park Avenue
Farmville
,
VA
23901
434-391-4119

13 miles from meherrin, VA
---
---
Major Vinyl/Resilient Brands:
Tarkett Resilient Flooring, Tarkett FiberFloor
---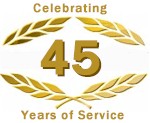 Winn Furniture
Winn Furniture
115 East Broad Street
Blackstone
,
VA
23824
804-292-3470

21 miles from meherrin, VA
---
---
Major Vinyl/Resilient Brands:
Tarkett Resilient Flooring, Tarkett FiberFloor
---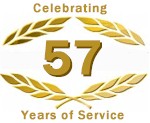 Southside Home Furnishings Inc
Southside Home Furnishings Inc
411 North Main Street
Chase City
,
VA
23924
434-372-4184

21 miles from meherrin, VA
---
---
Major Vinyl/Resilient Brands:
Tarkett Resilient Flooring, Tarkett FiberFloor
---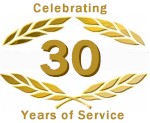 Karobway Furniture Company
Karobway Furniture Company
1423 North Mecklenburg Avenue
South Hill
,
VA
23970
434-447-4200

29 miles from meherrin, VA
---
---
Major Vinyl/Resilient Brands:
Tarkett Resilient Flooring, Mannington Vinyl Flooring, Armstrong Sheet Vinyl Floors, EarthWerks™ Vinyl Flooring, Armstrong Vinyl Tile, Tarkett FiberFloor
---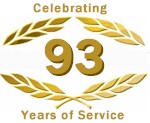 Clarksville Furniture Company
Clarksville Furniture Company
601 Virginia Avenue
Clarksville
,
VA
23927
804-374-8133

34 miles from meherrin, VA
---
---
Major Vinyl/Resilient Brands:
Tarkett Resilient Flooring, Armstrong Sheet Vinyl Floors, Congoleum® Vinyl Flooring, Armstrong Vinyl Tile, Tarkett FiberFloor
Vinyl Flooring Products:
Resilient and Vinyl Flooring
---
---
Narrow Your Focus for a Particular Brand of Vinyl/Resilient
---
Narrow Your Focus for a Particular Product Type of Vinyl/Resilient