Wood Flooring Dealers:
Birchleaf, Haysi, Vansant, Bee
See all of the flooring stores near Mavisdale VA that will assist you in selecting the perfect wood flooring! Most store are full service dealers that carry all types of flooring. You can also determine if each store in offers wood flooring installation, repair and cleaning! Our selection of wood flooring offers the perfect combination of beauty, maintenance and durability. With hundreds of unique colors and patterns, you are sure to find the perfect look to coordinate with your decor.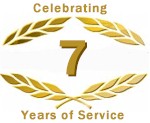 Keene Carpet Inc
Keene Carpet Inc
2884 Red Bud Highway
Honaker
,
VA
24260
276-873-5123

15 miles from mavisdale, VA
---
---
Major Wood Flooring Brands:
Armstrong Hardwood Flooring
Wood Flooring Products:
Distressed Wood Flooring, Hardwood Flooring, Parquet Flooring, Parquet Flooring, Wood Flooring
---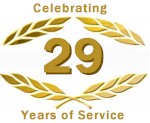 Fogleman Carpet Service
Fogleman Carpet Service
3957 U S Highway 19
Lebanon
,
VA
24266
276-889-5222

21 miles from mavisdale, VA
---
---
Major Wood Flooring Brands:
Harris Wood® Floors, Armstrong Hardwood Flooring, Bruce Hardwood Flooring
Wood Flooring Products:
Distressed Wood Flooring, Hardwood Flooring, Parquet Flooring, Parquet Flooring, Wood Flooring
---
The Floor Depot Inc
The Floor Depot Inc
1233 Front Street
Richlands
,
VA
24641
276-964-2448

23 miles from mavisdale, VA
---
---
Major Wood Flooring Brands:
Armstrong Hardwood Flooring
Wood Flooring Products:
Distressed Wood Flooring, Hardwood Flooring, Parquet Flooring, Parquet Flooring, Wood Flooring
---
Carpet World Inc
Carpet World Inc
1892 South Mayo Trail
Pikeville
,
KY
41501
606-437-9969

25 miles from mavisdale, VA
---
---
Major Wood Flooring Brands:
Armstrong Hardwood Flooring, Bruce Hardwood Flooring, Hartco® Wood Flooring, Robbins Hardwood Flooring
Wood Flooring Products:
Acrylic Impregnated, Distressed Wood Flooring, Engineered Plank Flooring, Engineered Wood Flooring, Hardwood Flooring, Parquet Flooring, Parquet Flooring, Prefinished Engineered Parquet, Prefinished Engineered Plank, Wood Flooring
---
Bentley Carpet & Installation Inc
Bentley Carpet & Installation Inc
8825 US 23 South
Pikeville
,
KY
41501
606-639-2004

25 miles from mavisdale, VA
---
---
Major Wood Flooring Brands:
Armstrong Hardwood Flooring
Wood Flooring Products:
Distressed Wood Flooring, Hardwood Flooring, Parquet Flooring, Parquet Flooring, Wood Flooring
---
C & C Carpet & Vinyl Outlet
C & C Carpet & Vinyl Outlet
417 Hambley Boulevard
Pikeville
,
KY
41501
606-437-1919

25 miles from mavisdale, VA
---
---
Major Wood Flooring Brands:
Armstrong Hardwood Flooring
Wood Flooring Products:
Distressed Wood Flooring, Hardwood Flooring, Parquet Flooring, Parquet Flooring, Wood Flooring

---
Scott's Cabinet Center
Scott's Cabinet Center
463 Hambley Boulevard
Pikeville
,
KY
41501
606-437-1050

25 miles from mavisdale, VA
---
---
Major Wood Flooring Brands:
Armstrong Hardwood Flooring
Wood Flooring Products:
Distressed Wood Flooring, Hardwood Flooring, Parquet Flooring, Parquet Flooring, Wood Flooring
---
The Carpet Mine Inc
The Carpet Mine Inc
1420 South Mayo Trail Road
Pikeville
,
KY
41501
606-437-7657

25 miles from mavisdale, VA
---
---
Major Wood Flooring Brands:
Armstrong Hardwood Flooring
Wood Flooring Products:
Distressed Wood Flooring, Hardwood Flooring, Parquet Flooring, Parquet Flooring, Wood Flooring
---
Vic's Decorating Center
Vic's Decorating Center
629 Park Avenue SW
Norton
,
VA
24273
276-679-1530

28 miles from mavisdale, VA
---
---
Major Wood Flooring Brands:
Hartco® Wood Flooring
---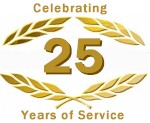 Culbertson Lumber Company Inc
Culbertson Lumber Company Inc
4637 Culbertson Cove
Norton
,
VA
24273
276-679-7620

28 miles from mavisdale, VA
---
---
Wood Flooring Products:
Engineered Plank Flooring, Prefinished Solid Plank, Wood Flooring
---
---
Narrow Your Focus for a Particular Brand of Wood Flooring, Hardwood Flooring
---
Narrow Your Focus for a Particular Product Type of Wood Flooring, Hardwood Flooring