Vinyl Flooring Dealers:
Locust Dale, Oakpark, Radiant, Rapidan
See all of the flooring stores near Locust Dale VA that will assist you in selecting the perfect vinyl flooring! Most store are full service dealers that carry all types of flooring. You can also determine if each store in offers vinyl flooring installation, repair and cleaning! Our selection of vinyl sheet flooring offers the perfect combination of beauty, maintenance and durability. With hundreds of unique colors and patterns, you are sure to find the perfect look to coordinate with your decor.
H B Sedwick Jr Building and Home Center
H B Sedwick Jr Building and Home Center
221 Byrd Street
Orange
,
VA
22960
540-672-1035

6 miles from locust dale, VA
---
---
Major Vinyl/Resilient Brands:
Armstrong Sheet Vinyl Floors, Congoleum® Vinyl Flooring, Armstrong Vinyl Tile, Tarkett FiberFloor
Vinyl Flooring Products:
Resilient and Vinyl Flooring
---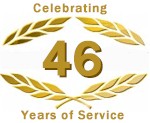 Stafford Systems
Stafford Systems
121 North Madison Road
Orange
,
VA
22960
703-361-0605

6 miles from locust dale, VA
---
---
Major Vinyl/Resilient Brands:
Tarkett Resilient Flooring, Mannington Vinyl Flooring, Armstrong Sheet Vinyl Floors, Armstrong Vinyl Tile, Tarkett FiberFloor

---
Rc Lee Carpet Mart
Rc Lee Carpet Mart
15141 Montanus Drive
Culpeper
,
VA
22701
540-825-2203

11 miles from locust dale, VA
---
---
Major Vinyl/Resilient Brands:
Tarkett Resilient Flooring, Tarkett FiberFloor
---

D & D Floor Coverings
D & D Floor Coverings
6420 Seminole Trail
Ruckersville
,
VA
22968
804-985-6123

16 miles from locust dale, VA
---
---
Major Vinyl/Resilient Brands:
Tarkett Resilient Flooring, Armstrong Sheet Vinyl Floors, Congoleum® Vinyl Flooring, Metroflor Resilient Flooring, EarthWerks™ Vinyl Flooring
Vinyl Flooring Products:
Resilient and Vinyl Flooring

---
J K Carpets Inc
J K Carpets Inc
4062 Germanna Highway
Locust Grove
,
VA
22508
540-972-2600

17 miles from locust dale, VA
---
---
Major Vinyl/Resilient Brands:
Tarkett FiberFloor

---
Dominion Floor Store
Dominion Floor Store
34178 Constitution Highway
Locust Grove
,
VA
22508
540-854-2360

17 miles from locust dale, VA
---
---
Major Vinyl/Resilient Brands:
Tarkett FiberFloor
---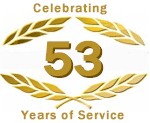 Early's Carpet Inc
Early's Carpet Inc
14574 Lee Highway
Amissville
,
VA
20106
540-937-5500

24 miles from locust dale, VA
---
---
Major Vinyl/Resilient Brands:
Tarkett Resilient Flooring, Armstrong Sheet Vinyl Floors, Congoleum® Vinyl Flooring, Metroflor Resilient Flooring, EarthWerks™ Vinyl Flooring, Armstrong Vinyl Tile, Tarkett FiberFloor, Flexitec Vinyl Flooring
Vinyl Flooring Products:
Linoleum Flooring, Resilient and Vinyl Flooring

---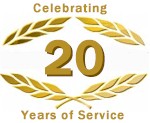 Cavalier Carpets Inc
Cavalier Carpets Inc
1770 Timberwood Boulevard
Charlottesville
,
VA
22911
434-974-9308

25 miles from locust dale, VA
---
---
Major Vinyl/Resilient Brands:
Tarkett Resilient Flooring, Roppe Rubber Flooring, Mannington Vinyl Flooring, Azrock VCT Tile, Johnsonite® Commerical Flooring, Armstrong Sheet Vinyl Floors, Congoleum® Vinyl Flooring, Armstrong Commercial Resilient, Nora Rubber Flooring, EarthWerks™ Vinyl Flooring, Azrock Solid Vinyl Tile, Konecto Flooring, Armstrong Vinyl Tile, Flexitec Vinyl Flooring
Vinyl Flooring Products:
Cove Base (rubber), Linoleum Flooring, Resilient and Vinyl Flooring, Rubber Flooring, Rubber Tile Floors, Vinyl Composition Tile (VCT)
---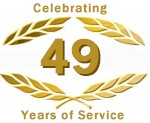 Floor Fashions of Virginia
Floor Fashions of Virginia
2422 Richmond Road
Charlottesville
,
VA
22911
434-296-7744

25 miles from locust dale, VA
---
---
Major Vinyl/Resilient Brands:
Armstrong Sheet Vinyl Floors, Nafco Vinyl Flooring, Tarkett Resilient Flooring, Mannington Vinyl Flooring, Domco Vinyl Flooring, Johnsonite® Commerical Flooring, Azrock VCT Tile, Congoleum® Vinyl Flooring, Amtico® Vinyl Flooring, Armstrong Commercial Resilient, Konecto Flooring, Azrock Solid Vinyl Tile, Roppe Rubber Flooring, Tarkett FiberFloor
Vinyl Flooring Products:
Cove Base (rubber), Linoleum Flooring, Resilient and Vinyl Flooring, Rubber Flooring, Vinyl Composition Tile (VCT)
---
Harvest Carpet And Rugs
Harvest Carpet And Rugs
9799 Courthouse Road
Spotsylvania
,
VA
22553
540-898-4900

26 miles from locust dale, VA
---
---
Major Vinyl/Resilient Brands:
Tarkett Resilient Flooring, Tarkett FiberFloor
---
Commonwealth Interiors
Commonwealth Interiors
170 Industrial Drive
Troy
,
VA
22974
434-589-5158

27 miles from locust dale, VA
---
---
Major Vinyl/Resilient Brands:
Roppe Rubber Flooring, Mannington Vinyl Flooring, Azrock VCT Tile, Tarkett Resilient Flooring, Johnsonite® Commerical Flooring, Armstrong Sheet Vinyl Floors, Azrock Solid Vinyl Tile, Konecto Flooring, Armstrong Vinyl Tile, Armstrong Linoleum Flooring, Flexitec Vinyl Flooring
Vinyl Flooring Products:
Cove Base (rubber), Linoleum Flooring, Resilient and Vinyl Flooring, Rubber Flooring, Vinyl Composition Tile (VCT)
---
---
Narrow Your Focus for a Particular Brand of Vinyl/Resilient
---
Narrow Your Focus for a Particular Product Type of Vinyl/Resilient