Wood Flooring Dealers:
Fort Defiance, Mount Sidney, Verona, Weyers Cave
See all of the flooring stores near Fort_defiance VA that will assist you in selecting the perfect wood flooring! Most store are full service dealers that carry all types of flooring. You can also determine if each store in offers wood flooring installation, repair and cleaning! Our selection of wood flooring offers the perfect combination of beauty, maintenance and durability. With hundreds of unique colors and patterns, you are sure to find the perfect look to coordinate with your decor.
Century Floorcovering
Century Floorcovering
510 A Richmond Road
Staunton
,
VA
24401

8 miles from fort defiance, VA
---
---
Wood Flooring Products:
Engineered Plank Flooring, Prefinished Solid Plank, Wood Flooring
---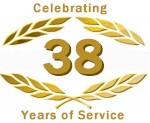 Morris Paint & Floor Covering, Inc.
Morris Paint & Floor Covering, Inc.
835 Greenville Avenue
Staunton
,
VA
24401
540-886-1050

8 miles from fort defiance, VA
---
---
Major Wood Flooring Brands:
Shaw Hardwoods Flooring, Hartco® Wood Flooring, Bamtex® Bamboo Flooring, Kährs Hardwood Flooring, Robbins Hardwood Flooring, Armstrong Hardwood Flooring, Mullican Hardwood Flooring, Bruce Hardwood Flooring, WECork Flooring, Teragren Bamboo Flooring
Wood Flooring Products:
Bamboo Flooring, Distressed Wood Flooring, Engineered Plank Flooring, Engineered Wood Flooring, Exotic Hardwood Flooring, Hand Scraped Wood Floors, Hardwood Flooring, Parquet Flooring, Parquet Flooring, Prefinished Engineered Plank, Prefinished Solid Plank, Solid Plank Flooring, Unfinished Engineered Plank, Unfinished Solid Plank, Wood Flooring
---

Weaver's Flooring America
Weaver's Flooring America
2530 West Main Street
Waynesboro
,
VA
22980
540-943-3231

10 miles from fort defiance, VA
---
---
Wood Flooring Products:
Engineered Plank Flooring, Prefinished Solid Plank, Wood Flooring
---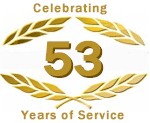 Eagle Carpets Inc
Eagle Carpets Inc
1188 Port Republic Road
Harrisonburg
,
VA
22801
540-434-1818

16 miles from fort defiance, VA
---
---
Major Wood Flooring Brands:
Shaw Hardwoods Flooring, Anderson Tuftex Hardwood Floors, Mannington Hardwood Flooring, Harris Wood® Floors, Mohawk Hardwood Flooring, Kährs Hardwood Flooring, Natural CORK® Flooring, WECork Flooring, Natural BAMBOO® Flooring
Wood Flooring Products:
Bamboo Flooring, Borders and Accents, Cork Flooring, Engineered Plank Flooring, Engineered Wood Flooring, Prefinished Solid Plank, Solid Plank Flooring, Wood Flooring
---

Weaver's Floor Covering
Weaver's Floor Covering
3245 South Main Street
Harrisonburg
,
VA
22801
540-433-1517

16 miles from fort defiance, VA
---
---
Wood Flooring Products:
Engineered Plank Flooring, Prefinished Solid Plank, Wood Flooring
---
Valley Building Supply
Valley Building Supply
210 Stone Spring Road
Harrisonburg
,
VA
22801
540-434-6725

16 miles from fort defiance, VA
---
---
Wood Flooring Products:
Engineered Plank Flooring, Prefinished Solid Plank, Wood Flooring
---
Black's Paint & Floorcovering
Black's Paint & Floorcovering
625 West Market Street
Harrisonburg
,
VA
22801
540-433-9207

16 miles from fort defiance, VA
---
---
Major Wood Flooring Brands:
Bruce Hardwood Flooring, Kährs Hardwood Flooring, Somerset Hardwood Flooring, Armstrong Hardwood Flooring
Wood Flooring Products:
Distressed Wood Flooring, Engineered Plank Flooring, Hardwood Flooring, Parquet Flooring, Parquet Flooring, Prefinished Solid Plank, Wide Plank Flooring, Wood Flooring
---
Blue Ridge Builders Supply Inc
Blue Ridge Builders Supply Inc
5221 Rockfish Gap Turnpike
Charlottesville
,
VA
22932
434-823-1387

16 miles from fort defiance, VA
---
---
Major Wood Flooring Brands:
Shaw Hardwoods Flooring, Bruce Hardwood Flooring, Hartco® Wood Flooring, Mohawk Hardwood Flooring, Armstrong Hardwood Flooring, Mannington Hardwood Flooring, Robbins Hardwood Flooring, Anderson Tuftex Virginia Vintage, Harris Wood® Floors
Wood Flooring Products:
Distressed Wood Flooring, Engineered Plank Flooring, Engineered Wood Flooring, Hardwood Flooring, Parquet Flooring, Parquet Flooring, Prefinished Solid Plank, Solid Plank Flooring, Wood Flooring
---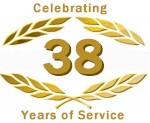 Floors Are Us Inc
Floors Are Us Inc
2275 Seminole Lane
Charlottesville
,
VA
22901
434-978-4454

26 miles from fort defiance, VA
---
---
Major Wood Flooring Brands:
Bruce Hardwood Flooring, Hartco® Wood Flooring, Harris Wood® Floors, Shaw Hardwoods Flooring, Mullican Hardwood Flooring, Teragren Bamboo Flooring, Anderson Tuftex Hardwood Floors, Armstrong Hardwood Flooring, WECork Flooring, Somerset Hardwood Flooring, TimberCreek® Hardwood Flooring , Bamtex® Bamboo Flooring
Wood Flooring Products:
Bamboo Flooring, Borders and Accents, Distressed Wood Flooring, Engineered Plank Flooring, Engineered Wood Flooring, Exotic Hardwood Flooring, Hand Scraped Wood Floors, Hardwood Flooring, Parquet Flooring, Parquet Flooring, Prefinished Engineered Plank, Prefinished Solid Plank, Solid Plank Flooring, Unfinished Engineered Plank, Unfinished Solid Plank, Wide Plank Flooring, Wood Flooring

---

Seminole Carpet & Floors
Seminole Carpet & Floors
149 Zan Road
Charlottesville
,
VA
22901
434-974-7449

26 miles from fort defiance, VA
---
---
Wood Flooring Products:
Engineered Plank Flooring, Prefinished Solid Plank, Wood Flooring
---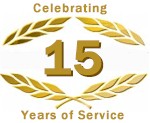 Welsh Floors
Welsh Floors
1912 Rio Hill Center
Charlottesville
,
VA
22901
434-975-2211

26 miles from fort defiance, VA
---
---
Wood Flooring Products:
Engineered Plank Flooring, Prefinished Solid Plank, Wood Flooring
---
---
Narrow Your Focus for a Particular Brand of Wood Flooring, Hardwood Flooring
---
Narrow Your Focus for a Particular Product Type of Wood Flooring, Hardwood Flooring