Laminate Flooring Dealers:
Readsboro, Whitingham, Stamford, Rowe
See all of the flooring stores near Readsboro VT that will assist you in selecting the perfect laminate flooring! Most store are full service dealers that carry all types of flooring. You can also determine if each store in offers laminate flooring installation, repair and cleaning! Our selection of laminate flooring offers the perfect combination of beauty, maintenance and durability. With hundreds of unique colors and patterns, you are sure to find the perfect look to coordinate with your decor.
RSI Floors and Walls, Inc.
RSI Floors and Walls, Inc.
129 Route 9 East
Wilmington
,
VT
05363
802-464-8385

8 miles from readsboro, VT
---
---
Major Laminate Flooring Brands:
Tarkett Laminate Flooring, Mohawk Laminate Flooring
Laminate Flooring Products:
Laminate Flooring
---

Doran Carpet Center
Doran Carpet Center
PO Box 992, 401 Curran Highway
North Adams
,
MA
01247
413-664-6585

9 miles from readsboro, VT
---
---
Major Laminate Flooring Brands:
Armstrong Laminate Flooring, Tarkett Laminate Flooring, Fausfloor® Laminate Flooring, Lamett® Laminate Flooring, Bruce Laminate Flooring
Laminate Flooring Products:
Laminate Flooring

---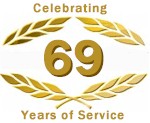 H Greenberg & Sons
H Greenberg & Sons
Curran Highway
North Adams
,
MA
01247
413-664-4576

9 miles from readsboro, VT
---
---
Major Laminate Flooring Brands:
Armstrong Laminate Flooring
---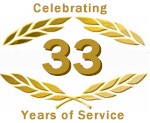 Dwyer Floor Covering
Dwyer Floor Covering
148A Route 100
West Dover
,
VT
05356
802-464-0800

13 miles from readsboro, VT
---
---
Major Laminate Flooring Brands:
Mohawk Laminate Flooring
Laminate Flooring Products:
Laminate Flooring
---
Carpet Warehouse
Carpet Warehouse
211 River Street
Bennington
,
VT
05201
802-447-1166

14 miles from readsboro, VT
---
---
Major Laminate Flooring Brands:
Mannington Laminate Flooring, Tarkett Laminate Flooring
Laminate Flooring Products:
Laminate Flooring
---
Lawton Flooring Inc
Lawton Flooring Inc
972 Putney Road
Brattleboro
,
VT
05301
802-254-9303

14 miles from readsboro, VT
---
---
Major Laminate Flooring Brands:
BerryAlloc Laminate Flooring
---
Cameron's Floor Covering
Cameron's Floor Covering
164 Dunham Avenue
North Bennington
,
VT
05257
802-447-1904

17 miles from readsboro, VT
---
---
Major Laminate Flooring Brands:
Armstrong Laminate Flooring
---
Curtis Lumber Co Inc
518-686-7391

19 miles from readsboro, VT
---
---
Major Laminate Flooring Brands:
Armstrong Laminate Flooring
---

Damian Flooring
Damian Flooring
340 Franklin Road
Vernon
,
VT
05354
802-254-4945

21 miles from readsboro, VT
---
---
Major Laminate Flooring Brands:
Armstrong Laminate Flooring, Tarkett Laminate Flooring, Fausfloor® Laminate Flooring, Lamett® Laminate Flooring, Bruce Laminate Flooring
Laminate Flooring Products:
Laminate Flooring

---
---
---
Major Laminate Flooring Brands:
Armstrong Laminate Flooring

---
---
Narrow Your Focus for a Particular Brand of Laminate Flooring
---
Narrow Your Focus for a Particular Product Type of Laminate Flooring