Area Rugs Dealers:
Peacham, Barnet, Cabot, Groton
See all of the flooring stores near Peacham VT that will assist you in selecting the perfect area rugs! Most store are full service dealers that carry all types of flooring. You can also determine if each store in offers area rugs installation, repair and cleaning! Our selection of area rugs offers the perfect combination of beauty, maintenance and durability. With hundreds of unique colors and patterns, you are sure to find the perfect look to coordinate with your decor.
Country Floors
Country Floors
471 Hollister Hill Road
Plainfield
,
VT
05667
802-454-7301

11 miles from peacham, VT
---
---
Major Area Rugs Brands:
Capel Rugs, Thorndike Mills Rugs
Area Rugs Products:
Area Rugs, Braided Rugs, Flat Woven, Hand-Made Rugs, Hooked Rugs, Juvenile and Kid Rugs, Kitchen Rugs, Machine Made Rugs, Modern and Contemporary Rugs, Natural Fiber Rugs, Oriental Rugs, Persian Rugs, Shag Rugs, Southwestern Rugs, Throw and Scatter Rugs, Traditional Rugs, Transitional Rugs, Wool Rugs
---
Delair's Carpet Barn, Inc.
Delair's Carpet Barn, Inc.
3998 Us Route 2
East Montpelier
,
VT
05651
802-223-7171

14 miles from peacham, VT
---
---
Major Area Rugs Brands:
Mohawk Area Rugs
Area Rugs Products:
Animal Print and Wildlife Rugs, Area Rugs, Bath Rugs, Botanicals and Florals Rugs, Coir Rugs, Indoor-Outdoor Rugs, Kitchen Rugs, Machine Made Rugs, Modern and Contemporary Rugs, Motifs and Novelty Rugs, Persian Rugs, Round Rugs, Rug Runners, Throw and Scatter Rugs, Traditional Rugs
---
Morrison & Clark
Morrison & Clark
889 Route 14 South
South Barre
,
VT
05670
802-479-5572

18 miles from peacham, VT
---
---
Major Area Rugs Brands:
Oriental Weavers Rugs, Radici Rugs
Area Rugs Products:
Area Rugs, Wool Rugs
---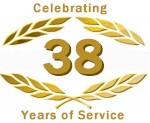 Valley Floors
Valley Floors
515 Waits River Road
Bradford
,
VT
05033
802-222-9611

22 miles from peacham, VT
---
Wednesday: 8:00am - 5:00pm est
---
Major Area Rugs Brands:
Couristan Rugs, Oriental Weavers Rugs, Masland Rugs, 828 Rugs, Thorndike Mills Rugs
Area Rugs Products:
Accent Rugs, Anatolian Rugs, Animal Print and Wildlife Rugs, Area Rugs, Botanicals and Florals Rugs, Braided Rugs, Chenille Rugs, Custom Rugs, Hand-Carved Rugs, Hooked Rugs, Indian (India) Rugs, Juvenile and Kid Rugs, Machine Made Rugs, Modern and Contemporary Rugs, Motifs and Novelty Rugs, Navajo Rugs, Oriental Rugs, Persian Rugs, Rug Runners, Sisal Rugs, Southwestern Rugs, Traditional Rugs, Transitional Rugs, Wool Rugs
---
Floor Works
Floor Works
2190 Main Street
Bethlehem
,
NH
03574
603-869-5880

27 miles from peacham, VT
---
---
Major Area Rugs Brands:
Surya Rugs
Area Rugs Products:
Animal Print and Wildlife Rugs, Area Rugs, Braided Rugs, Coastal Rugs, Flat Woven, Hand-Carved Rugs, Hand-Tufted Rugs, Hooked Rugs, Indoor-Outdoor Rugs, Jute Rugs, Juvenile and Kid Rugs, Leather Rugs, Machine Made Rugs, Modern and Contemporary Rugs, Natural Fiber Rugs, Printed Rugs, Seagrass Rugs, Sisal Rugs, Transitional Rugs, Wool Rugs
---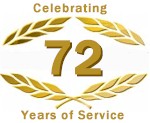 Bisbee Home Dcor
Bisbee Home Dcor
182 Mad River Green
Waitsfield
,
VT
05673
502-496-3999

33 miles from peacham, VT
---
---
Major Area Rugs Brands:
Fibreworks® Rugs
Area Rugs Products:
Coir Rugs, Jute Rugs, Leather Rugs, Natural Fiber Rugs, Seagrass Rugs, Sisal Rugs, Wool Rugs
---
---
Narrow Your Focus for a Particular Brand of Area Rugs
---
Narrow Your Focus for a Particular Product Type of Area Rugs