Laminate Flooring Dealers:
Riverton, South Jordan, Bluffdale, Herriman
See all of the flooring stores near Riverton UT that will assist you in selecting the perfect laminate flooring! Most store are full service dealers that carry all types of flooring. You can also determine if each store in offers laminate flooring installation, repair and cleaning! Our selection of laminate flooring offers the perfect combination of beauty, maintenance and durability. With hundreds of unique colors and patterns, you are sure to find the perfect look to coordinate with your decor.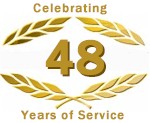 Shag Rug LA Drapery Workroom
Shag Rug LA Drapery Workroom
1231 West South Jordan Parkway
South Jordan
,
UT
84095
801-969-6226

0 miles from riverton, UT
---
---
Major Laminate Flooring Brands:
Shaw Laminate Flooring, Mannington Laminate Flooring, Quick Step Laminate Flooring, Armstrong Laminate Flooring
Laminate Flooring Products:
Laminate Flooring, Laminate Flooring Planks

---
The Carpet Guy
The Carpet Guy
6210 South 3200 West
Taylorsville
,
UT
84084
801-417-5600

4 miles from riverton, UT
---
---
Major Laminate Flooring Brands:
Shaw Laminate Flooring, Tarkett Laminate Flooring
Laminate Flooring Products:
Laminate Flooring, Laminate Flooring Blocks, Laminate Flooring Planks, Laminate Flooring Tile

---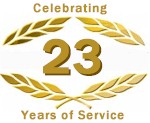 Ogdens Flooring and Design
Ogdens Flooring and Design
374 North State Street
Orem
,
UT
84047
801-226-1798

5 miles from riverton, UT
---
---
Major Laminate Flooring Brands:
Mohawk Laminate Flooring, Mannington Laminate Flooring
Laminate Flooring Products:
Laminate Flooring, Laminate Flooring Blocks, Laminate Flooring Planks, Laminate Flooring Tile
---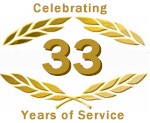 Cost-U-Less Carpets Inc
Cost-U-Less Carpets Inc
441 West 12300 South
Draper
,
UT
84020
801-545-0100

5 miles from riverton, UT
---
---
Major Laminate Flooring Brands:
Shaw Laminate Flooring, Mannington Laminate Flooring, Armstrong Laminate Flooring, Tarkett Laminate Flooring, BerryAlloc Laminate Flooring, Mohawk Laminate Flooring
Laminate Flooring Products:
Laminate Flooring, Laminate Flooring Planks
---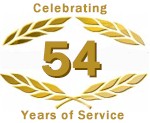 Bleyl Carpets & Blinds
Bleyl Carpets & Blinds
8385 South Allen Street
Sandy
,
UT
84070
801-565-8798

5 miles from riverton, UT
---
---
Major Laminate Flooring Brands:
Shaw Laminate Flooring, Quick Step Laminate Flooring, Armstrong Laminate Flooring
Laminate Flooring Products:
Laminate Flooring, Laminate Flooring Planks
---
Ogdens Flooring and Design
Ogdens Flooring and Design
9127 South 255 West
Sandy
,
UT
84070
801-566-3271

5 miles from riverton, UT
---
---
Major Laminate Flooring Brands:
Mohawk Laminate Flooring, Mannington Laminate Flooring
Laminate Flooring Products:
Laminate Flooring, Laminate Flooring Blocks, Laminate Flooring Planks, Laminate Flooring Tile
---
Georgia Carpet
Georgia Carpet
9854 South 700 East
Sandy
,
UT
84070
801-523-9543

5 miles from riverton, UT
---
---
Major Laminate Flooring Brands:
Wilsonart® Laminate Flooring, Tarkett Laminate Flooring
Laminate Flooring Products:
Laminate Flooring, Laminate Flooring Blocks, Laminate Flooring Planks, Laminate Flooring Tile
---
RC Willey Home Furnishings
RC Willey Home Furnishings
4739 South 4000 West
West Valley
,
UT
84118
801-967-4820

6 miles from riverton, UT
---
---
Major Laminate Flooring Brands:
Shaw Laminate Flooring, Mannington Laminate Flooring, Armstrong Laminate Flooring
Laminate Flooring Products:
Laminate Flooring, Laminate Flooring Blocks, Laminate Flooring Planks, Laminate Flooring Tile

---
G & R Carpets
G & R Carpets
4973 South Redwood Drive
Taylorsville
,
UT
84123
801-281-2901

6 miles from riverton, UT
---
---
Major Laminate Flooring Brands:
Shaw Laminate Flooring, Tarkett Laminate Flooring, Mannington Laminate Flooring
Laminate Flooring Products:
Laminate Flooring, Laminate Flooring Planks

---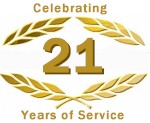 Wasatch Front Floor Coverings
Wasatch Front Floor Coverings
4661 South Cherry Street
Murray
,
UT
84123
801-281-6694

6 miles from riverton, UT
---
---
Major Laminate Flooring Brands:
Mannington Laminate Flooring
Laminate Flooring Products:
Laminate Flooring, Laminate Flooring Planks, Laminate Flooring Tile
---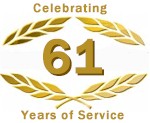 Lemco Flooring Designs
Lemco Flooring Designs
4794 South Commerce Drive
Salt Lake City
,
UT
84107
801-262-9989

7 miles from riverton, UT
---
---
Major Laminate Flooring Brands:
Shaw Laminate Flooring, Tarkett Laminate Flooring, Mannington Laminate Flooring, Mohawk Laminate Flooring
Laminate Flooring Products:
Laminate Flooring, Laminate Flooring Blocks, Laminate Flooring Planks, Laminate Flooring Tile
---
---
Narrow Your Focus for a Particular Brand of Laminate Flooring
---
Narrow Your Focus for a Particular Product Type of Laminate Flooring