Tile Flooring Dealers:
Orem, Vineyard, Lindon, Cedar Hills
See all of the flooring stores near Orem UT that will assist you in selecting the perfect tile flooring! Most store are full service dealers that carry all types of flooring. You can also determine if each store in offers tile flooring installation, repair and cleaning! Our selection of ceramic tile flooring offers the perfect combination of beauty, maintenance and durability. With hundreds of unique colors and patterns, you are sure to find the perfect look to coordinate with your decor.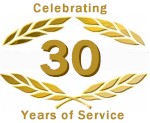 Westco Carpets & Interiors
Westco Carpets & Interiors
1814 North State Street
Orem
,
UT
84057
801-226-8512

0 miles from orem, UT
---
---
Major Ceramic/Porcelain Brands:
Shaw Tile Flooring, Casa Italia Tile, American Olean® Tile, Mannington Porcelain Tile, LAUFEN Tile, Florida Tile, Emser Tile
Tile Flooring Products:
Bathroom Tile, Borders and Medallions, Ceramic Tile, Countertop Tile, Custom Tiles, Decorative Tile, Floor Tile (glazed), Floor Tile (unglazed), Kitchen Tile, Mexican Tile (Saltillo), Mosaic Tile (glass), Mosaic Tile (glazed), Mosaic Tile (unglazed), Murals, Porcelain Tile, Spa and Pool Tile, Terra Cotta Floor Tile, Tile Trims, Wall Tile (glazed), Wall Tile (unglazed)
---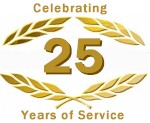 Marathon Triad Carpet Mill Outlet
Marathon Triad Carpet Mill Outlet
1009 North 1200 West
Orem
,
UT
84057
801-221-9086

0 miles from orem, UT
---
---
Major Ceramic/Porcelain Brands:
Shaw Tile Flooring, Mannington Porcelain Tile, American Olean® Tile, Florida Tile, Marazzi Tile USA
Tile Flooring Products:
Bathroom Tile, Ceramic Tile, Countertop Tile, Decorative Tile, Kitchen Tile, Mosaic Tile (glass), Mosaic Tile (glazed), Porcelain Tile, Spa and Pool Tile, Tile Trims, Wall Tile (glazed), Wall Tile (unglazed)

---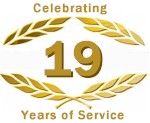 Absolute Tile Supply
Absolute Tile Supply
936 Geneva Road
Orem
,
UT
84057
801-225-1142

0 miles from orem, UT
---
---
Major Ceramic/Porcelain Brands:
Florida Tile
Tile Flooring Products:
Bathroom Tile, Ceramic Tile, Kitchen Tile

---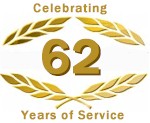 Taylor Carpets
Taylor Carpets
1497 South State Street
Orem
,
UT
84097
801-225-2489

1 miles from orem, UT
---
Friday: 10:00 am - 7:00 pm
---
Major Ceramic/Porcelain Brands:
Shaw Tile Flooring, Casa Italia Tile
Tile Flooring Products:
Decorative Tile, Kitchen Tile, Mosaic Tile (glass)
---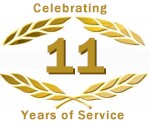 Halifax Flooring
Halifax Flooring
1034 South State Street
Orem
,
UT
84097
801-802-7277

1 miles from orem, UT
---
---
Major Ceramic/Porcelain Brands:
Shaw Tile Flooring
Tile Flooring Products:
Bathroom Tile, Borders and Medallions, Ceramic Tile, Decorative Tile, Floor Tile (glazed), Floor Tile (unglazed), Hard Surface, Kitchen Tile, Mosaic Tile (glass), Porcelain Tile
---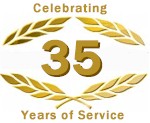 Mr. Carpet
Mr. Carpet
325 South Mountain Way Drive
Orem
,
UT
84058
801-226-3653

2 miles from orem, UT
---
Friday: 8:00am - 12:00pm & 2:30-4:30pm
---
Major Ceramic/Porcelain Brands:
Shaw Tile Flooring
Tile Flooring Products:
Bathroom Tile, Ceramic Tile, Decorative Tile, Kitchen Tile, Mosaic Tile (glass), Porcelain Tile
---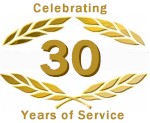 Design West Carpet & Interiors
Design West Carpet & Interiors
130 South State Street
Orem
,
UT
84058
801-224-0265

2 miles from orem, UT
---
---
Major Ceramic/Porcelain Brands:
Shaw Tile Flooring, Emser Tile , InterCeramic® USA Tile, Crossville Porcelain Tile, Arizona Tile
Tile Flooring Products:
Bathroom Tile, Borders and Medallions, Ceramic Tile, Countertop Tile, Custom Tiles, Decorative Tile, Floor Tile (glazed), Floor Tile (unglazed), Hard Surface, Kitchen Tile, Mosaic Tile (glass), Mosaic Tile (glazed), Mosaic Tile (unglazed), Porcelain Tile, Silk-Screened Tiles, Spa and Pool Tile, Terra Cotta Floor Tile, Tile Trims, Wall Tile (glazed), Wall Tile (unglazed)
---
RC Willey Home Furnishings
RC Willey Home Furnishings
40 East 1300 South
Orem
,
UT
84058
801-227-8800

2 miles from orem, UT
---
---
Major Ceramic/Porcelain Brands:
Emser Tile

---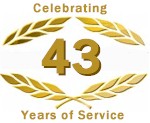 Wholesale Flooring Resource
Wholesale Flooring Resource
863 West 500 North
Lindon
,
UT
84042
801-796-7222

2 miles from orem, UT
---
---
Major Ceramic/Porcelain Brands:
Shaw Tile Flooring, Mannington Porcelain Tile, Emser Tile , Florida Tile, InterCeramic® USA Tile, Casa Italia Tile, American Olean® Tile, Mohawk Ceramic Tile, Bedrosians® Tile, Arizona Tile
Tile Flooring Products:
Bathroom Tile, Ceramic Tile, Countertop Tile, Decorative Tile, Kitchen Tile, Mexican Tile (Saltillo), Mosaic Tile (glass), Mosaic Tile (glazed), Porcelain Tile, Spa and Pool Tile, Tile Trims, Wall Tile (glazed), Wall Tile (unglazed)
---
Taylor Carpets Warehouse
Taylor Carpets Warehouse
455 South 900 West
Provo
,
UT
84601
801-375-6128

6 miles from orem, UT
---
Friday: 9:00am-5:00pm est
---
Major Ceramic/Porcelain Brands:
Shaw Tile Flooring
Tile Flooring Products:
Decorative Tile, Kitchen Tile
---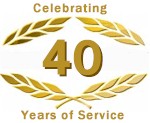 Carpets America
Carpets America
860 West Center Street
Provo
,
UT
84601
801-377-8002

6 miles from orem, UT
---
---
Major Ceramic/Porcelain Brands:
Shaw Tile Flooring, Emser Tile , Florida Tile, Mannington Porcelain Tile, Marazzi Tile USA, InterCeramic® USA Tile
Tile Flooring Products:
Bathroom Tile, Ceramic Tile, Decorative Tile, Kitchen Tile, Mosaic Tile (glass), Porcelain Tile, Spa and Pool Tile
---
---
Narrow Your Focus for a Particular Brand of Ceramic/Porcelain
---
Narrow Your Focus for a Particular Product Type of Ceramic/Porcelain