Vinyl Flooring Dealers:
Balch Springs, Mesquite, Combine, Seagoville
See all of the flooring stores near Mesquite TX that will assist you in selecting the perfect vinyl flooring! Most store are full service dealers that carry all types of flooring. You can also determine if each store in offers vinyl flooring installation, repair and cleaning! Our selection of vinyl sheet flooring offers the perfect combination of beauty, maintenance and durability. With hundreds of unique colors and patterns, you are sure to find the perfect look to coordinate with your decor.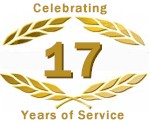 Dusty's Floors & MORE
Dusty's Floors & MORE
75 Driftwood Village Shopping Center
Mesquite
,
TX
75150
972-698-8118

6 miles from mesquite, TX
---
---
Major Vinyl/Resilient Brands:
Tarkett Resilient Flooring, Amtico® Vinyl Flooring, Armstrong Commercial Resilient, Congoleum® Vinyl Flooring, Johnsonite® Commerical Flooring, Armstrong Sheet Vinyl Floors, Roppe Rubber Flooring, Nafco Vinyl Flooring, Mannington Vinyl Flooring
Vinyl Flooring Products:
Cove Base (rubber), Resilient and Vinyl Flooring, Rubber Flooring

---
Carpet House
Carpet House
2712 Interstate 30
Mesquite
,
TX
75150
214-321-1516

6 miles from mesquite, TX
---
---
Major Vinyl/Resilient Brands:
Armstrong Linoleum Flooring, Armstrong Sheet Vinyl Floors, Armstrong Vinyl Tile
Vinyl Flooring Products:
Linoleum Flooring, Resilient and Vinyl Flooring
---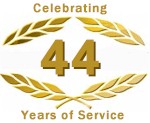 Carpet Outlets Of Texas
Carpet Outlets Of Texas
5200 Gus Thomasson Road
Mesquite
,
TX
75150
972-279-4800

6 miles from mesquite, TX
---
---
Major Vinyl/Resilient Brands:
Mannington Vinyl Flooring, Armstrong Sheet Vinyl Floors, Congoleum® Vinyl Flooring, EarthWerks™ Vinyl Flooring, Armstrong Linoleum Flooring
Vinyl Flooring Products:
Linoleum Flooring, Resilient and Vinyl Flooring
---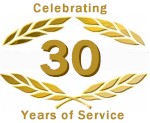 C C Carpet
C C Carpet
3203 East Highway 80
Mesquite
,
TX
75150
800-422-3482

6 miles from mesquite, TX
---
---
Major Vinyl/Resilient Brands:
Armstrong Linoleum Flooring, Mannington Vinyl Flooring, Armstrong Sheet Vinyl Floors, Congoleum® Vinyl Flooring, Armstrong Vinyl Tile, Mannington Sobella Flooring
Vinyl Flooring Products:
Cushioned Vinyl Flooring, Linoleum Flooring, Resilient and Vinyl Flooring, Sheet Vinyl Flooring

---

Schindler Floors Inc
Schindler Floors Inc
109 East Highway 80
Forney
,
TX
75126
972-564-7500

9 miles from mesquite, TX
---
---
Major Vinyl/Resilient Brands:
Armstrong Vinyl Tile, Congoleum® Vinyl Flooring
---

Forever Floors Wholesale
Forever Floors Wholesale
320 West I -30
Garland
,
TX
75041
214-270-1288

11 miles from mesquite, TX
---
---
Major Vinyl/Resilient Brands:
Congoleum® Vinyl Flooring
---

Dobson Floors
Dobson Floors
2010 Eastgate Drive
Garland
,
TX
75041
972-270-8741

11 miles from mesquite, TX
---
---
Major Vinyl/Resilient Brands:
Armstrong Vinyl Tile, Armstrong Linoleum Flooring, Armstrong Sheet Vinyl Floors
Vinyl Flooring Products:
Linoleum Flooring, Resilient and Vinyl Flooring

---
Goodman Model Floor & Drapery
Goodman Model Floor & Drapery
607 West Centerville Road
Garland
,
TX
75041
972-278-9672

11 miles from mesquite, TX
---
---
Major Vinyl/Resilient Brands:
Armstrong Sheet Vinyl Floors, Armstrong Linoleum Flooring
Vinyl Flooring Products:
Linoleum Flooring, Resilient and Vinyl Flooring
---
Elite Floors
Elite Floors
6119 A Greenville Avenue
Dallas
,
TX
75206
214-824-8244

12 miles from mesquite, TX
---
---
Major Vinyl/Resilient Brands:
Armstrong Sheet Vinyl Floors, Armstrong Linoleum Flooring
Vinyl Flooring Products:
Linoleum Flooring, Resilient and Vinyl Flooring

---
Custom Floors
Custom Floors
10825 Plano Road
Dallas
,
TX
75238
214-341-0310

12 miles from mesquite, TX
---
---
Major Vinyl/Resilient Brands:
Armstrong Linoleum Flooring, Armstrong Sheet Vinyl Floors
Vinyl Flooring Products:
Linoleum Flooring, Resilient and Vinyl Flooring
---
Dallas Carpet Outlet
Dallas Carpet Outlet
10201 Plano Road
Dallas
,
TX
75238
214-342-1100

12 miles from mesquite, TX
---
---
Major Vinyl/Resilient Brands:
Armstrong Vinyl Tile, Armstrong Linoleum Flooring, Armstrong Sheet Vinyl Floors, Congoleum® Vinyl Flooring
Vinyl Flooring Products:
Linoleum Flooring, Resilient and Vinyl Flooring
---