Carpeting Dealers:
Pelham, Gruetli Laager, Tracy City, Altamont
See all of the flooring stores near Pelham TN that will assist you in selecting the perfect carpeting! Most store are full service dealers that carry all types of flooring. You can also determine if each store in offers carpeting installation, repair and cleaning! We offer a vast selection of carpet consisting of various textures, colors, and styles. With so many options, you are sure to find the right carpet to solidify your home's interior and reflect your personal tastes.
Wholesale Carpet, Inc.
Wholesale Carpet, Inc.
3162 Tullahoma Highway
Winchester
,
TN
37398
931-967-4556

20 miles from pelham, TN
---
---
Major Carpeting Brands:
Mohawk Carpet, Shaw Carpet, Caress Carpet by Shaw

---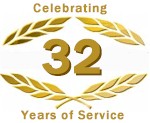 Mills Floor Covering
Mills Floor Covering
1663 Hillsboro Boulevard
Manchester
,
TN
37355
931-728-7674

20 miles from pelham, TN
---
---
Major Carpeting Brands:
Philadelphia Commercial Carpet, ShawMark Carpet, Queen Carpet, STAINMASTER® Carpet, Patcraft Commercial Carpet
---
21st Century Decorating
21st Century Decorating
1960 North Washington Street
Tullahoma
,
TN
37388
931-455-9004

24 miles from pelham, TN
---
---
Major Carpeting Brands:
Philadelphia Commercial Carpet, Queen Carpet, Anderson Tuftex Carpet, Shaw Carpet, Patcraft Commercial Carpet, Caress Carpet by Shaw, Nourison Broadloom Carpet
---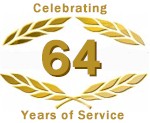 Tullahoma Floor Covering Inc
Tullahoma Floor Covering Inc
2268 North Jackson Street
Tullahoma
,
TN
37388
931-455-4572

24 miles from pelham, TN
---
---
Major Carpeting Brands:
Southwind Carpets
---

Ole South Carpets
Ole South Carpets
309 Garfield Street
Mcminnville
,
TN
37110
931-473-5764

24 miles from pelham, TN
---
---
Major Carpeting Brands:
STAINMASTER® Carpet

---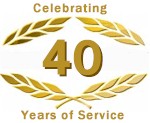 L & M Carpets
L & M Carpets
2301 Smithville Highway
Mcminnville
,
TN
37110
931-815-7847

24 miles from pelham, TN
---
---
Major Carpeting Brands:
STAINMASTER® Carpet, Mohawk Carpet, Shaw Carpet, Caress Carpet by Shaw

---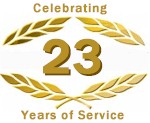 Choo Choo Carpets & Floor Coverings Inc
Choo Choo Carpets & Floor Coverings Inc
665 Overbridge Lane
Chattanooga
,
TN
37405
423-265-5566

32 miles from pelham, TN
---
---
Major Carpeting Brands:
Anderson Tuftex Carpet, Constantine Carpets, Masland Carpet, Mannington Commercial Carpet, Atlas Carpet Mills, Patcraft Commercial Carpet, Daltonian Carpet, Kane Carpet, Interface Flooring Systems, Queen Carpet, Philadelphia Commercial Carpet, J. Mish Carpet Collection, Royal Dutch Carpet, Glen Eden Wool Carpet, Lexmark Carpet Mills , Crossley Axminster
Carpeting Products:
Berber Carpet, Carpet Base, Carpeting, Children and Juvenile Carpet, Commercial (tufted), Commercial (woven), Commercial Carpet, Commercial Cut Pile, Commercial Cut Pile (pattern), Commercial Cut Pile (texture), Commercial Cut and Uncut, Commercial Cut and Uncut (pattern), Commercial Cut and Uncut (texture), Commercial Loop Pile, Commercial Loop Pile (pattern), Commercial Loop Pile (texture), Commercial Printed Carpet, Indoor and Outdoor Carpet, Modular Carpet Tile, Needlepunch Carpets, Patterned Carpet, Shag Carpet, Wilton Carpet, Wool Carpets
---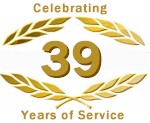 Southern Wholesale Carpets
Southern Wholesale Carpets
4444 Nwy 136 West
Trenton
,
GA
30752
706-657-4420

34 miles from pelham, TN
---
---
Major Carpeting Brands:
STAINMASTER® Carpet, Philadelphia Commercial Carpet, ShawMark Carpet, Queen Carpet, Shaw Carpet, Caress Carpet by Shaw

---
---
Narrow Your Focus for a Particular Brand of Carpeting