Wood Flooring Dealers:
Friendsville, Lenoir City, Concord, Concord Farragut
See all of the flooring stores near Friendsville TN that will assist you in selecting the perfect wood flooring! Most store are full service dealers that carry all types of flooring. You can also determine if each store in offers wood flooring installation, repair and cleaning! Our selection of wood flooring offers the perfect combination of beauty, maintenance and durability. With hundreds of unique colors and patterns, you are sure to find the perfect look to coordinate with your decor.

David's Abbey Carpet & Floors
David's Abbey Carpet & Floors
10853 Kingston Pike
Knoxville
,
TN
37922
423-777-0661

7 miles from friendsville, TN
---
---
Major Wood Flooring Brands:
Bruce Hardwood Flooring, Mullican Hardwood Flooring, Armstrong Hardwood Flooring, Teragren Bamboo Flooring
---
Johnson & Sons Carpet Gallery
Johnson & Sons Carpet Gallery
223 North Seven Oaks Drive
Knoxville
,
TN
37922
865-281-0002

7 miles from friendsville, TN
---
---
Major Wood Flooring Brands:
Hartco® Wood Flooring, Shaw Hardwoods Flooring, Mohawk Hardwood Flooring, Mannington Hardwood Flooring, Capella™ Hardwood Floors, Scandian Wood Floors, Bruce Hardwood Flooring, Natural CORK® Flooring
Wood Flooring Products:
Cork Flooring, Engineered Plank Flooring, Engineered Wood Flooring, Solid Plank Flooring, Wood Flooring
---
Heartland Hardwood
Heartland Hardwood
115 Hayfield Road
Knoxville
,
TN
37922
865-690-9094

7 miles from friendsville, TN
---
---
Major Wood Flooring Brands:
Mannington Hardwood Flooring, Somerset Hardwood Flooring, Armstrong Hardwood Flooring, DuChateau Hardwood Floors, Mullican Hardwood Flooring, TimberMill® Hardwood Flooring, Bruce Hardwood Flooring
Wood Flooring Products:
Distressed Wood Flooring, Engineered Plank Flooring, Exotic Hardwood Flooring, Hand Scraped Wood Floors, Hardwood Flooring, Prefinished Engineered Plank, Prefinished Solid Plank, Solid Plank Flooring, Unfinished Engineered Plank, Unfinished Solid Plank, Wide Plank Flooring, Wood Flooring
---
Gillenwater Flooring Center
Gillenwater Flooring Center
3540 Castle Lane
Alcoa
,
TN
37701
865-233-3041

9 miles from friendsville, TN
---
---
Major Wood Flooring Brands:
Shaw Hardwoods Flooring, Mannington Hardwood Flooring, Bruce Hardwood Flooring, Hartco® Wood Flooring, Mohawk Hardwood Flooring, Armstrong Hardwood Flooring, Zickgraf Hardwood Flooring, Harris Wood® Floors
Wood Flooring Products:
Distressed Wood Flooring, Engineered Plank Flooring, Engineered Wood Flooring, Hardwood Flooring, Parquet Flooring, Parquet Flooring, Solid Plank Flooring, Wood Flooring
---

Knoxville Carpet Wholesalers
Knoxville Carpet Wholesalers
8705 Unicorn Drive
Knoxville
,
TN
37923
865-670-9565

10 miles from friendsville, TN
---
---
Major Wood Flooring Brands:
Hartco® Wood Flooring, Kentucky Wood Floors, Nydree Flooring, Mohawk Hardwood Flooring, Wellmade Bamboo Floors, Anderson Tuftex Hardwood Floors, Mannington Hardwood Flooring, Bruce Hardwood Flooring, WECork Flooring, IndusParquet Exotic Hardwood Floors, Teragren Bamboo Flooring, DuChateau Hardwood Floors, Armstrong Hardwood Flooring, Bella Cera Hardwood Floors, Wicanders® Cork Flooring, Robbins Hardwood Flooring
Wood Flooring Products:
Engineered Plank Flooring, Wood Flooring
---

Carpet Solutions
Carpet Solutions
3030 Sutherland Ave
Knoxville
,
TN
37919
865-776-6333

13 miles from friendsville, TN
---
---
Major Wood Flooring Brands:
Zickgraf Hardwood Flooring, Versini Hardwood Floors , HomerWood™ Flooring
Wood Flooring Products:
Wood Flooring
---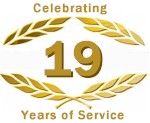 Henson & Associates Flooring Inc
Henson & Associates Flooring Inc
4420 Middlebrook Pike
Knoxville
,
TN
37921
865-558-8668

16 miles from friendsville, TN
---
---
Major Wood Flooring Brands:
Zickgraf Hardwood Flooring, Hartco® Wood Flooring, Armstrong Hardwood Flooring, Tesoro Woods, Navarre Oil Finished Hardwoods, Kraus Hardwood Floors, Kährs Hardwood Flooring, Anderson Tuftex Hardwood Floors, Robbins Hardwood Flooring, Mirage Hardwood Floors, Mannington Hardwood Flooring, Bruce Hardwood Flooring, Expanko Cork Flooring
Wood Flooring Products:
Bamboo Flooring, Borders and Accents, Cork Flooring, Distressed Wood Flooring, Engineered Plank Flooring, Engineered Wood Flooring, Hardwood Flooring, Parquet Flooring, Parquet Flooring, Prefinished Solid Plank, Wood Flooring
---
Prosource Of Knoxville
Prosource Of Knoxville
1701 Louisville Drive
Knoxville
,
TN
37921
865-584-8600

16 miles from friendsville, TN
---
---
Wood Flooring Products:
Engineered Plank Flooring, Prefinished Solid Plank, Wood Flooring
---
Big Daddy's Flooring
Big Daddy's Flooring
8321 Birchfield Drive
Oak Ridge
,
TN
37830
865-385-6058

18 miles from friendsville, TN
---
---
Wood Flooring Products:
Engineered Plank Flooring, Prefinished Solid Plank, Wood Flooring
---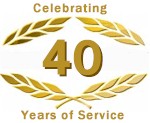 Factory Carpet Warehouse
Factory Carpet Warehouse
6012 Clinton Highway
Knoxville
,
TN
37912
865-689-6740

18 miles from friendsville, TN
---
---
Major Wood Flooring Brands:
Bruce Hardwood Flooring, Mannington Hardwood Flooring, Hartco® Wood Flooring
Wood Flooring Products:
Acrylic Impregnated, Borders and Accents, Custom Wood Floors, Engineered Longstrip, Engineered Plank Flooring, Engineered Wood Flooring, Prefinished Engineered Parquet, Prefinished Solid Parquet, Prefinished Solid Plank, Prefinished Strip Flooring, Unfinished Engineered Parquet, Unfinished Engineered Plank, Unfinished Solid Parquet, Unfinished Solid Plank, Unfinished Strip Flooring, Wood Flooring

---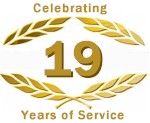 Henson Flooring Inc
Henson Flooring Inc
4420 Middlebrook Pike
Knoxville
,
TN
37920
865-558-8668

18 miles from friendsville, TN
---
---
Major Wood Flooring Brands:
Shaw Hardwoods Flooring, Bruce Hardwood Flooring, Somerset Hardwood Flooring, Anderson Tuftex Hardwood Floors, Mannington Hardwood Flooring, Expanko Cork Flooring, Mirage Hardwood Floors, Kraus Hardwood Floors, Mohawk Hardwood Flooring, Home Legend Wood Flooring, Mohawk Armormax Finish, JJ Haines Wood Flooring
Wood Flooring Products:
Acrylic Impregnated, Borders and Accents, Cork Flooring, Cork Plank Flooring, Cork Sheet Goods, Cork Tile Flooring, Corners and Inlays, Crests and Medallions, Engineered Longstrip, Engineered Plank Flooring, Engineered Wood Flooring, Exotic Hardwood Flooring, Hand Scraped Wood Floors, Hardwood Flooring, Hardwood Plank Flooring, Hardwood Strip Flooring, Parquet Flooring, Prefinished Engineered Parquet, Prefinished Engineered Plank, Prefinished Solid Parquet, Prefinished Solid Plank, Prefinished Strip Flooring, Solid Plank Flooring, Trims and Moldings, Unfinished Engineered Parquet, Unfinished Engineered Plank, Unfinished Solid Parquet, Unfinished Solid Plank, Unfinished Strip Flooring, Wide Plank Flooring, Wood Flooring
---
---
Learn More:
Flooring
:
Area Rugs
:
Athletic Surfaces
:
Carpeting
:
Ceramic / Porcelain Flooring
:
Laminate Flooring
:
Mats / Runners
:
Natural Stone Floors
:
Paver / Quarry Floors
:
Specialty Floors
:
Vinyl / Resilient Flooring
:
Wood Flooring
: