Tile Flooring Dealers:
Chattanooga, East Ridge, Lookout Mountain, Red Bank
See all of the flooring stores near Chattanooga TN that will assist you in selecting the perfect tile flooring! Most store are full service dealers that carry all types of flooring. You can also determine if each store in offers tile flooring installation, repair and cleaning! Our selection of ceramic tile flooring offers the perfect combination of beauty, maintenance and durability. With hundreds of unique colors and patterns, you are sure to find the perfect look to coordinate with your decor.
Stone Source Inc
Stone Source Inc
2521 Broad Street
Chattanooga
,
TN
37408
423-267-4386

0 miles from chattanooga, TN
---
---
Major Ceramic/Porcelain Brands:
Marazzi Tile USA, Emilceramica, Happy Floors Tile, Sonoma Tilemakers , Impronta Ceramiche
Tile Flooring Products:
Bathroom Tile, Borders and Medallions, Ceramic Tile, Decorative Tile, Kitchen Tile, Mosaic Tile (glass), Mosaic Tile (glazed), Murals

---
A & H Carpets
A & H Carpets
1608 Mccallie Avenue
Chattanooga
,
TN
37404
423-508-8802

1 miles from chattanooga, TN
---
Thursday: 9:00am-5:00pm est
---
Major Ceramic/Porcelain Brands:
Shaw Tile Flooring, Mohawk Ceramic Tile, Daltile® Tile, American Olean® Tile
Tile Flooring Products:
Bathroom Tile, Ceramic Tile, Decorative Tile, Kitchen Tile, Mosaic Tile, Mosaic Tile (glass), Mosaic Tile (glazed), Porcelain Tile, Spa and Pool Tile
---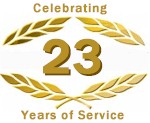 Choo Choo Carpets & Floor Coverings Inc
Choo Choo Carpets & Floor Coverings Inc
665 Overbridge Lane
Chattanooga
,
TN
37405
423-265-5566

2 miles from chattanooga, TN
---
---
Major Ceramic/Porcelain Brands:
Shaw Tile Flooring, Daltile® Tile, Mohawk Ceramic Tile
Tile Flooring Products:
Bathroom Tile, Ceramic Tile, Decorative Tile, Kitchen Tile, Mosaic Tile (glass), Porcelain Tile, Spa and Pool Tile
---
Toms Carpet Outlet
Toms Carpet Outlet
3029 Ringgold Road
Chattanooga
,
TN
37412
423-698-8084

4 miles from chattanooga, TN
---
---
Major Ceramic/Porcelain Brands:
Shaw Tile Flooring
Tile Flooring Products:
Decorative Tile, Kitchen Tile
---
Floor Source & More
Floor Source & More
8016 East Brainerd Road
Chattanooga
,
TN
37421
423-892-3567

9 miles from chattanooga, TN
---
---
Major Ceramic/Porcelain Brands:
Florida Tile
Tile Flooring Products:
Bathroom Tile, Ceramic Tile, Kitchen Tile
---
Louisville Tile Distributors
Louisville Tile Distributors
4615 Resource Drive
Chattanooga
,
TN
37416
423-698-1512

9 miles from chattanooga, TN
---
---
Major Ceramic/Porcelain Brands:
Florida Tile
Tile Flooring Products:
Bathroom Tile, Ceramic Tile, Kitchen Tile
---
Floor Source & More
Floor Source & More
5023 B Hixson Pike
Hixson
,
TN
37343
423-468-3060

10 miles from chattanooga, TN
---
---
Major Ceramic/Porcelain Brands:
Florida Tile
Tile Flooring Products:
Bathroom Tile, Ceramic Tile, Kitchen Tile
---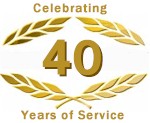 Sun Mills Outlet-Ringgold Inc
Sun Mills Outlet-Ringgold Inc
923 Industrial Boulevard
Ringgold
,
GA
30736
706-935-5525

10 miles from chattanooga, TN
---
---
Major Ceramic/Porcelain Brands:
Daltile® Tile, Florida Tile, Shaw Tile Flooring, American Olean® Tile, Marazzi Tile USA, Crossville Porcelain Tile, Mohawk Ceramic Tile
Tile Flooring Products:
Bathroom Tile, Ceramic Tile, Decorative Tile, Floor Tile (glazed), Kitchen Tile, Mosaic Tile, Mosaic Tile (glass), Mosaic Tile (glazed), Porcelain Tile, Spa and Pool Tile
---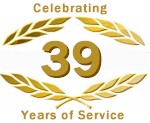 Southern Wholesale Carpets
Southern Wholesale Carpets
4444 Nwy 136 West
Trenton
,
GA
30752
706-657-4420

15 miles from chattanooga, TN
---
---
Major Ceramic/Porcelain Brands:
Florida Tile, Shaw Tile Flooring, American Olean® Tile, Marazzi Tile USA
Tile Flooring Products:
Bathroom Tile, Ceramic Tile, Decorative Tile, Kitchen Tile, Mosaic Tile, Mosaic Tile (glass), Mosaic Tile (glazed), Porcelain Tile, Spa and Pool Tile

---
Hanks Carpet
Hanks Carpet
691 North Varnell Road
Tunnel Hill
,
GA
30755
706-673-2410

19 miles from chattanooga, TN
---
---
Major Ceramic/Porcelain Brands:
Florida Tile, American Olean® Tile, Marazzi Tile USA
Tile Flooring Products:
Bathroom Tile, Ceramic Tile, Decorative Tile, Kitchen Tile, Mosaic Tile, Mosaic Tile (glass), Mosaic Tile (glazed), Porcelain Tile, Spa and Pool Tile
---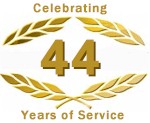 Beaver Carpets Inc
Beaver Carpets Inc
709 North Varnell Road
Tunnel Hill
,
GA
30755
706-673-2366

19 miles from chattanooga, TN
---
---
Major Ceramic/Porcelain Brands:
Daltile® Tile, Shaw Tile Flooring
Tile Flooring Products:
Bathroom Tile, Borders and Medallions, Ceramic Tile, Decorative Tile, Floor Tile (glazed), Floor Tile (unglazed), Hard Surface and Tile and Stone, Kitchen Tile, Mosaic Tile, Mosaic Tile (glass), Mosaic Tile (glazed), Porcelain Tile, Spa and Pool Tile

---
---
Narrow Your Focus for a Particular Brand of Ceramic/Porcelain
---
Narrow Your Focus for a Particular Product Type of Ceramic/Porcelain