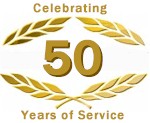 Standard Interiors
Buidling something? We all know that it can't be considered complete until it has been floored, so what are you waiting for? Get the best flooring installed by the best installers all from Standard Interiors. Let's get this project completed!Serving Denver, CO since 1968
Standard Interiors
1390 West Evans Boulevard
,
CO
80223
Tel:303-985-8880
Fax:303-985-8455
Contacts:
Randy Hempel(President, CEO); Gurney Thompson(Vice President, CFO); Nancy Hempel(Accounting Manager); Jenny Jacobs(Director of Sales); Jake Marshall(Project Account Manager); Bart Visconti(Account Manager); Jim Didcot(Account Manager); LaReina Galvin(Account Manager); Dave Brown(Account Manager); Jeanne Thompson(Account Manager); Cindy Martin(Order Fulfillment Manager); Albert Garcia(Data Analyst); Jerry Jacobs(Customer Service Representative); Tom Romero(Installation Manager); Rick Hamby(Quality Manager); Blair Everett(Warehouse Supervisor); Ricky Claycomb(Warehouse Assistant)
---
---
About:
We know the drill: your market is fast paced, never predictable, and very specialized. We have a record of success for serving it; Seriously, same-day installations, emergency installations whatever your needs and expectations are we can exceed them!
---
Types Of Flooring We Carry:
Flooring Accessories, Adhesives, Athletic Surfaces, Business Services, Carpeting, Ceramic and Porcelain, Installation Materials, Laminate Flooring, Natural Stone Floors, Vinyl and Resilient, Specialty Floors, Paver and Quarry, Underlayment, Cushion and Padding, Wood Flooring, Countertop and Surfaces
---
Standard Interiors offers the following flooring brands:
---
Standard Interiors offers the following products:
---

Flooring Accessories

Accessories
Carpet Accessories
Ceramic Accessories
Laminate Accessories
Moulding (wood)
Resilient Accessories
Stair Treads/Nosing (metal)
Stair Treads/Nosing (rubber)
Stair Treads/Nosing (vinyl)
Stone Accessories
Trim (metal)
Trim (rubber)
Trim (vinyl)
Wood Accessories

---

Adhesives

Adhesives
Carpet Adhesives
Ceramic Tile Adhesives
Cove Base Adhesives
Cushion-Back Carpet Adhesives
Double Glue Cushion Adhesives
Epoxy Adhesives
Indoor/Outdoor Carpet Adhesives
Laminate Floors Adhesives
Linoleum Adhesives
Marble Tile Adhesives
Multi-Purpose Adhesives
Pad Adhesives
Releasable (Pressure Sensitive)
Resilient Floors Adhesives
Rubber Flooring Adhesives
Seam Adhesives
Stair Tread & Nosing Adhesives
Tackless Strip Adhesives
Wood Adhesives

---

Athletic Surfaces

Athletic Surfaces
Gym/Fitness Center

---

Business Services

Business Services
Estimating
Floor Plans
Installation Services

---

Carpeting

Berber Carpet
Carpet Base
Carpeting
Commercial (tufted)
Commercial (woven)
Commercial Carpet
Commercial Cut Pile
Commercial Cut Pile (pattern)
Commercial Cut Pile (texture)
Commercial Cut/Uncut
Commercial Cut/Uncut (pattern)
Commercial Cut/Uncut (texture)
Commercial Loop Pile
Commercial Loop Pile (pattern)
Commercial Loop Pile (texture)
Commercial Printed Carpet
Cushion Back
Indoor/Outdoor Carpet
Modular Carpet Tile
Patterned Carpet
Recycled
Saxony (plush)
Saxony (textured)
Sculptured/Cut & Loop
Shag Carpet
Wool Carpets

---

Ceramic/Porcelain

Bathroom Tile
Borders/Medallions
Ceramic Tile
Countertop Tile
Decorative Tile
Floor Tile (glazed)
Floor Tile (unglazed)
Hard Surface
Kitchen Tile
Mexican Tile (Saltillo)
Mosaic Tile (glass)
Mosaic Tile (glazed)
Mosaic Tile (unglazed)
Porcelain Tile
Spa / Pool Tile
Terra Cotta Floor Tile
Tile Trims
Wall Tile (glazed)
Wall Tile (unglazed)

---

Installation Materials

Caulks
Grouts (acid & alkali proof/resistant)
Grouts (additives)
Grouts (ceramic tile)
Grouts (latex)
Grouts (marble)
Grouts (quarry tile)
Grouts (release)
Grouts (sealers)
Grouts (slate)
Grouts (stain)
Mortars
Mortars (thin set)
Seam Sealers
Seaming Tapes (hot melt)
Tackless Carpet Strip
Wood Fillers/Patches

---

Laminate Flooring

Laminate Flooring
Laminate Flooring Planks
Laminate Flooring Tile

---

Natural Stone Floors

Cultured/Faux Marble
Granite Tile
Limestone Tile
Marble Tile Flooring
Mosaic Stone
Natural Stone
Onyx Tile
Quartzite Tile
Slate Flooring
Soapstone
Travertine Tile
Trims & Moldings
Tumbledstone

---

Vinyl/Resilient

Adhesive Backed Tile
Cove Base (rubber)
Cove Base (vinyl)
Linoleum Flooring
Luxury Vinyl Plank Flooring
Luxury Vinyl Sheet Flooring
Luxury Vinyl Tile
Resilient/Vinyl Flooring
Rubber Flooring
Rubber Sheet Flooring
Rubber Tile Floors
Vinyl Composition Tile (VCT)

---

Specialty Floors

Floors
Slip Resistant Flooring
Specialty Floors
Tile Flooring

---

Paver/Quarry

Glass Tile
Paver/Quarry Tile
Slip-Resistant Tile

---

Underlayment

Cork
Laminate Floors Underlayment
Self Leveling
Underlayment

---

Cushion/Padding

Bonded
Cushion/Padding
Rubber
Synthetic Fiber

---

Wood Flooring

Bamboo Flooring
Cork Flooring
Cork Plank Flooring
Engineered Longstrip
Engineered Parquet
Engineered Plank Flooring
Engineered Wood Flooring
Exotic Hardwood Flooring
Hardwood Plank Flooring
Hardwood Strip Flooring
Parquet Flooring
Prefinished Engineered Parquet
Prefinished Engineered Plank
Prefinished Solid Parquet
Prefinished Solid Plank
Prefinished Strip Flooring
Solid Plank Flooring
Trims/Moldings
Unfinished Engineered Parquet
Unfinished Engineered Plank
Unfinished Solid Parquet
Unfinished Solid Plank
Unfinished Strip Flooring
Wood Flooring

---

Countertop/Surfaces

Ceramic Tile
Countertops
Engineered Stone
Laminate
Laminate
---
Why Us:
Locally Owned and Operated, Expert Advise, Professional Staff, Courteous; Reliable Service, Fully Licensed & Insured, Reasonable Prices, Customer Service, Years of Service, Huge Inventory, Great Selection, Environmentally Safe Products, Our Warranty, Locally Owned and Operated, Commercial & Residential, Family Owned & Operated, Expert Advise, Professional Staff, Courteous; Reliable Service, Fully Licensed & Insured, Reasonable Prices, Customer Service, Years of Service, Environmentally Safe Products, Our Warranty, Charter Member of The Apartment Association of Metro Denver, and more...
---
---