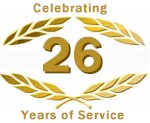 Messina's Flooring & Carpet
Discover the difference we can make. Let us help you realize the home of your dreams.Serving Salem, NH since 1992
Messina's Flooring & Carpet
7 Industial Way
,
NH
03079
Tel:603-898-3700
Fax:603-893-5215
Contacts:
Phillip Messina(President); David Smolag(Vice President)
---
---
About:
Looking for flooring tile or timber flooring? Messina's Flooring & Carpet in Salem, NH is a flooring company categorized under Floor Covering Stores, Sales and Installation. Our records show it was incorporated in the state of Nh and has been doing business in the Salem area for 26 years.
---
Types Of Flooring We Carry:
Flooring Accessories, Adhesives, Athletic Surfaces, Carpeting, Ceramic and Porcelain, Installation Materials, Laminate Flooring, Natural Stone Floors, Vinyl and Resilient, Area Rugs, Specialty Floors, Paver and Quarry, Underlayment, Cushion and Padding, Wood Flooring, Mats and Runners, Countertop and Surfaces
---
Messina's Flooring & Carpet offers the following flooring brands:
---
Messina's Flooring & Carpet offers the following products:
---

Flooring Accessories

Accessories
Air Vents / Registers
Binding, Fringe, Tape
Borders - Carpet/Rug
Carpet Accessories
Ceramic Accessories
Laminate Accessories
Moulding (laminate)
Moulding (wood)
Resilient Accessories
Shower/Pans/Liners/Drains
Stair Rods
Stair Treads/Nosing (rubber)
Stair Treads/Nosing (vinyl)
Trim (metal)
Trim (rubber)
Trim (vinyl)
Wood Accessories

---

Adhesives

Adhesives
Carpet Adhesives
Ceramic Tile Adhesives
Cove Base Adhesives
Double Glue Cushion Adhesives
Indoor/Outdoor Carpet Adhesives
Laminate Floors Adhesives
Linoleum Adhesives
Marble Tile Adhesives
Multi-Purpose Adhesives
Pad Adhesives
Releasable (Pressure Sensitive)
Resilient Floors Adhesives
Rubber Flooring Adhesives
Seam Adhesives
Stair Tread & Nosing Adhesives
Wood Adhesives

---

Athletic Surfaces

Athletic Surfaces

---

Carpeting

Berber Carpet
Carpet Base
Carpeting
Commercial Carpet
Commercial Cut Pile
Commercial Cut Pile (pattern)
Commercial Cut Pile (texture)
Commercial Cut/Uncut
Commercial Cut/Uncut (pattern)
Commercial Cut/Uncut (texture)
Commercial Loop Pile
Commercial Loop Pile (pattern)
Commercial Loop Pile (texture)
Commercial Printed Carpet
Custom Carpet
Indoor/Outdoor Carpet
Modular Carpet Tile
Patterned Carpet
Spike Resistant Carpet
Vinyl Backed (6 FT)
Wool Carpets

---

Ceramic/Porcelain

Bathroom Tile
Borders/Medallions
Ceramic Tile
Countertop Tile
Decorative Tile
Floor Tile (glazed)
Floor Tile (unglazed)
Kitchen Tile
Mosaic Tile (glass)
Mosaic Tile (glazed)
Mosaic Tile (unglazed)
Porcelain Tile
Spa / Pool Tile
Tile Trims
Wall Tile (glazed)
Wall Tile (unglazed)

---

Installation Materials

Caulks
Grouts (acid & alkali proof/resistant)
Grouts (additives)
Grouts (ceramic tile)
Grouts (latex)
Grouts (marble)
Grouts (quarry tile)
Grouts (release)
Grouts (sealers)
Grouts (slate)
Grouts (stain)
Installation Materials
Mortars (thin set)
Seam Sealers
Seaming Tapes (hot melt)
Tackless Carpet Strip
Wood Fillers/Patches

---

Laminate Flooring

Laminate Flooring
Laminate Flooring Planks
Laminate Flooring Tile

---

Natural Stone Floors

Granite Tile
Marble Tile Flooring

---

Vinyl/Resilient

Adhesive Backed Tile
Cove Base (rubber)
Cove Base (vinyl)
Cushioned Vinyl Flooring
Homogeneous Vinyl Floors
Inlaid Vinyl (sheet)
Inlaid Vinyl Tile
Linoleum Flooring
Luxury Vinyl Plank Flooring
Luxury Vinyl Sheet Flooring
Luxury Vinyl Tile
Resilient/Vinyl Flooring
Rubber Flooring
Rubber Sheet Flooring
Rubber Tile Floors
Sheet Vinyl Flooring
Vinyl Composition Tile (VCT)

---

Area Rugs

Accent Rugs
Animal Print / Wildlife Rugs
Area Rugs
Bordered Area Rugs
Hand-Carved Rugs
Hand-Tufted Rugs
Modern / Contemporary Rugs
Wool Rugs

---

Specialty Floors

Slip Resistant Flooring
Specialty Floors

---

Paver/Quarry

Glass Tile
Metal Tile
Paver/Quarry Tile

---

Underlayment

Cement
Self Leveling
Underlayment

---

Cushion/Padding

Bonded
Cushion/Padding
Double Glue
Rubber
Synthetic Fiber
Urethane

---

Wood Flooring

Acrylic Impregnated
Bamboo Flooring
Borders/Accents
Custom Wood Floors
Engineered Plank Flooring
Engineered Wood Flooring
Exotic Hardwood Flooring
Prefinished Engineered Parquet
Prefinished Strip Flooring
Solid Plank Flooring
Unfinished Engineered Parquet
Unfinished Engineered Plank
Unfinished Strip Flooring
Wide Plank Flooring
Wood Flooring

---

Mats/Runners

Anti Fatigue
Carpet Mats
Entrance Mats
Industrial Mats
Mats/Runners
Recess Mats
Rubber Mats
Runners (carpet)
Runners (vinyl)
Safety Mats
Scrapper Mats
Speciality Mats

---

Countertop/Surfaces

Granite Countertops
---
Why Us:
Owner Operated, Locally Owned and Operated, Commercial & Residential, Family Owned & Operated, Factory Direct Pricing, Expert Advice, Professional Staff, Courteous; Reliable Service, Staffed Showroom, Convenient Location, Hundreds of Colors & Styles, Financing Available, Free Padding, Free Removal of old carpet, Free Moving of Furniture, Free Estimates, Our Warranty, and more...
---
---