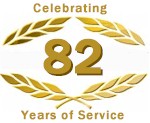 Bostic Sugg Furniture Co.
Life Has Its Rewards!Serving Greenville, NC since 1937
Bostic Sugg Furniture Co.
401 West 10th Street
,
NC
27834
Tel:252-758-1729
Fax:252-758-6341
Contacts:
Amanda McLean ; Rachel Corbett(Sales); Kim Hodges(Sales/Floor Manager); Tina Jaraczewski(Office Manager ); Britt Laughinghouse(President); Chip Laughinghouse(Vice President); Duiguit Mills(Assistant Manager); Linda Pierce(Sales); Sharon Sanderson(Sales); Robert Shackleford(Warhouse Manager); Vickie Spivey(Advertising Manager); Bessie Thomas(Sales); Jo Tyndall(sales); Susan VanDervoort(Purchasing Agent)
---
---
About:
Shopping for furniture on sale, floors or custom interiors? Bostic Sugg Furniture Co. in Greenville, NC is a flooring company categorized under Furniture Stores. Our records show it was incorporated in the state of Nc and has been doing business in the Greenville area for 82 years.
---
Types Of Flooring We Carry:
Flooring Accessories, Business Services, Carpeting, Laminate Flooring, Vinyl and Resilient, Area Rugs, Cushion and Padding, Wood Flooring, Furnishings, Home Accessories, Fabrics and Bedding, Garden and Patio, Cabinetry
---
Bostic Sugg Furniture Co. offers the following flooring brands:
---
Bostic Sugg Furniture Co. offers the following products:
---

Flooring Accessories

Borders - Carpet/Rug

---

Business Services

Business Services
Liquidation/Specials

---

Carpeting

Berber Carpet
Children/Juvenile Carpet
Commercial (tufted)
Commercial (woven)
Commercial Cut Pile
Commercial Cut Pile (pattern)
Commercial Cut Pile (texture)
Commercial Cut/Uncut
Commercial Cut/Uncut (pattern)
Commercial Cut/Uncut (texture)
Commercial Loop Pile
Commercial Loop Pile (pattern)
Commercial Loop Pile (texture)
Commercial Printed Carpet
Patterned Carpet
Saxony (plush)
Saxony (textured)
Sculptured/Cut & Loop
Velvet (woven)
Wilton Carpet
Wool Carpets

---

Laminate Flooring

Laminate Flooring
Laminate Flooring Blocks
Laminate Flooring Planks
Laminate Flooring Tile

---

Vinyl/Resilient

Cove Base (rubber)
Cove Base (vinyl)
Inlaid Vinyl (sheet)
Inlaid Vinyl Tile
Linoleum Flooring
Resilient/Vinyl Flooring

---

Area Rugs

Animal Print / Wildlife Rugs
Area Rugs
Braided Rugs
Coastal Rugs
Flat Woven
Hand-Carved Rugs
Hand-Tufted Rugs
Hooked Rugs
Indoor-Outdoor Rugs
Jute Rugs
Juvenile / Kid Rugs
Leather Rugs
Machine Made Rugs
Modern / Contemporary Rugs
Natural Fiber Rugs
Printed Rugs
Seagrass Rugs
Sisal Rugs
Transitional Rugs
Wool Rugs

---

Cushion/Padding

Bonded
Cushion/Padding
Rubber

---

Wood Flooring

Engineered Plank Flooring
Wood Flooring

---

Furnishings

Contract Furniture
Custom Furniture
Decorative Accessories
Dining & Kitchen Furniture

---

Home Accessories

Decorative Hardware

---

Fabrics/Bedding

Bedspreads
Linens

---

Garden/Patio

Garden/Patio

---

Cabinetry

Cabinetry/Casework
---
---
---