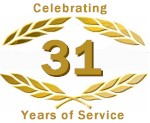 Complete Flooring & Interiors
Make your design dreams a "COMPLETE" realityServing Grand Rapids, MI since 1988
Complete Flooring & Interiors
1116 Plainfield Avenue NE
,
MI
49503
Tel:616-458-4806
Contacts:
Don Dodgson(President/Owner); Dottie Dodgson(Vice President/ Account Manager); Ryan Dodgson(Office Manager/ Sales); Kyle Dodgson(Online and in-store sales); Becky Henning(Interior Design); Sara Wilson(Interior Design); Mike Catalonotti(Warehouse Manager)
---
---
About:
A Full Service Design Center and Inventory Showroom. Click on our Yellowbook icon for pictures of our showroom.
---
Types Of Flooring We Carry:
Flooring Accessories, Athletic Surfaces, Business Services, Carpeting, Ceramic and Porcelain, Installation Materials, Laminate Flooring, Natural Stone Floors, Vinyl and Resilient, Area Rugs, Specialty Floors, Paver and Quarry, Sealers and Finishes, Underlayment, Cushion and Padding, Wood Flooring, Mats and Runners, Furnishings, Window Treatment, Countertop and Surfaces, Plumbing Fixtures, Lighting and Fans, Home Accessories, Fabrics and Bedding, Ceilings, Cabinetry, LVT and LVP, Walls
---
Complete Flooring & Interiors offers the following flooring brands:
---
Complete Flooring & Interiors offers the following products:
---

Flooring Accessories

Air Vents / Registers
Binding, Fringe, Tape
Borders - Carpet/Rug
Carpet Accessories
Ceramic Accessories
Decorative Hardware
Laminate Accessories
Moulding (laminate)
Moulding (wood)
Rug Accessories
Shower/Pans/Liners/Drains
Stair Rods
Stair Treads/Nosing (metal)
Stair Treads/Nosing (rubber)
Stair Treads/Nosing (vinyl)
Stone Accessories
Tile Trims
Trim (metal)
Trim (rubber)
Trim (vinyl)
Underfloor Heating
Wood Accessories

---

Athletic Surfaces

Athletic Surfaces
Gym/Fitness Center
Multi-Purpose Court Surfaces
Synthetic Grass Surfaces

---

Business Services

Interior Design

---

Carpeting

Automotive Carpeting
Berber Carpet
Carpet Base
Carpeting
Children/Juvenile Carpet
Commercial (tufted)
Commercial (woven)
Commercial Carpet
Commercial Cut Pile
Commercial Cut Pile (pattern)
Commercial Cut Pile (texture)
Commercial Cut/Uncut
Commercial Cut/Uncut (pattern)
Commercial Cut/Uncut (texture)
Commercial Loop Pile
Commercial Loop Pile (pattern)
Commercial Loop Pile (texture)
Commercial Printed Carpet
Cushion Back Carpeting
Indoor/Outdoor Carpet
Modular Carpet Tile
Needlepunch Carpets
Patterned Carpet
Recycled
Saxony (plush)
Saxony (textured)
Sculptured/Cut & Loop
Shag Carpet
Spike Resistant Carpet
Synthetic Turf
Vinyl Backed (6 FT)
Wool Carpets

---

Ceramic/Porcelain

Bathroom Tile
Borders/Medallions
Ceramic Tile
Custom Tiles
Decorative Tile
Floor Tile
Floor Tile (glazed)
Floor Tile (unglazed)
Hand-Made / Handcrafted Tile
Handpainted/Art Tile
Hard Surface / Tile / Stone
Kitchen Tile
Mexican Tile (Saltillo)
Mosaic Tile
Mosaic Tile (glass)
Mosaic Tile (glazed)
Mosaic Tile (unglazed)
Murals
Porcelain Tile
Spa / Pool Tile
Terra Cotta Floor Tile

---

Installation Materials

Additives (latex)
Additives (thin set)
Grouts (acid & alkali proof/resistant)
Grouts (additives)
Grouts (ceramic tile)
Grouts (granite)
Grouts (latex)
Grouts (marble)
Grouts (quarry tile)
Grouts (release)
Grouts (sealers)
Grouts (slate)
Installation Materials
Mortars (thin set)
Seam Sealers
Seaming Tapes (hot melt)
Tackless Carpet Strip
Tile Setting Materials
Wood Fillers/Patches

---

Laminate Flooring

Laminate Flooring
Laminate Flooring Blocks
Laminate Flooring Planks
Laminate Flooring Tile

---

Natural Stone Floors

Cultured/Faux Marble
Flagstone
Granite Tile
Limestone Tile
Marble Tile Flooring
Mosaic Stone
Natural Stone
Onyx Tile
Quartzite Tile
Sandstone Tile
Slate Flooring
Soapstone
Travertine Tile
Trims & Moldings
Tumbledstone

---

Vinyl/Resilient

Adhesive Backed Tile
Cove Base (rubber)
Cove Base (vinyl)
Homogeneous Vinyl Floors
Inlaid Vinyl (sheet)
Inlaid Vinyl Tile
Linoleum Flooring
Resilient Flooring Insets
Resilient/Vinyl Flooring
Rubber Flooring
Rubber Sheet Flooring
Rubber Tile Floors
Vinyl Composition Tile (VCT)

---

Area Rugs

Accent Rugs
African Rugs
Animal Print / Wildlife Rugs
Area Rugs
Bath Rugs
Bordered Area Rugs
Botanicals / Florals Rugs
Coir Rugs
Hand-Made Rugs
Hand-Tufted Rugs
Indian (India) Rugs
Indoor-Outdoor Rugs
Jute Rugs
Juvenile / Kid Rugs
Kitchen Rugs
Leather Rugs
Machine Made Rugs
Modern / Contemporary Rugs
Motifs / Novelty Rugs
Natural Fiber Rugs
Oriental Rugs
Pakistan Rugs
Persian Rugs
Round Rugs
Rug Runners
Seagrass Rugs
Sisal Rugs
Throw / Scatter Rugs
Tibetan/Nepalese
Traditional Rugs
Transitional Rugs
Tribal Rugs
Wool Rugs

---

Specialty Floors

Asphalt Tile Flooring
Plastic-Laminate
Slip Resistant Flooring
Specialty Floors
Tile Flooring

---

Paver/Quarry

Cementitious Tile
Conductive Tile
Glass Tile
Leather Tile
Metal Tile
Paver/Quarry Tile
Quarry Tile (chemical resistant)
Quarry Tile (glazed)
Quarry Tile (unglazed)
Slip-Resistant Tile

---

Sealers/Finishes

Wood Finish (gym floors)
Wood Finish (oil based)
Wood Finish (penetrating)
Wood Finish (polyurethane moisture cure)
Wood Finish (polyurethane oil-modified)
Wood Finish (polyurethane waterborne)
Wood Finish (swedish)
Wood Floor Stains

---

Underlayment

Acrylic Flooring Underlayment
Cement
Composition
Cork
Fiber-Reinforced
Floor Radiant Heating
Foam
Laminate Floor Underlayment
Rug Underlayments
Self Leveling
Sound Deadening
Stress/Crack Suppression
Underlayment

---

Cushion/Padding

Bonded
Cushion/Padding
Double Glue
Rubber
Synthetic Fiber
Urethane

---

Wood Flooring

Acrylic Impregnated
Antique Wood Flooring
Bamboo Flooring
Borders/Accents
Cork Flooring
Cork Plank Flooring
Cork Sheet Goods
Cork Tile Flooring
Corners/Inlays
Crests/Medallions
Custom Wood Floors
Engineered Longstrip
Engineered Parquet
Engineered Plank Flooring
Engineered Wood Flooring
Exotic Hardwood Flooring
Hand Scraped Wood Floors
Hardwood Plank Flooring
Hardwood Strip Flooring
Parquet Flooring
Prefinished Engineered Parquet
Prefinished Engineered Plank
Prefinished Solid Parquet
Prefinished Solid Plank
Prefinished Strip Flooring
Random Width Plank
Solid Plank Flooring
Trims/Moldings
Unfinished Engineered Parquet
Unfinished Engineered Plank
Unfinished Solid Parquet
Unfinished Solid Plank
Unfinished Strip Flooring
Wide Plank Flooring
Wood Flooring
Wood Tile

---

Mats/Runners

Carpet Mats
Children/Juvenile Mats
Industrial Mats
Link Mats
Logo/Image Mats
Mats/Runners
Recess Mats
Rubber Mats
Runners (carpet)
Runners (vinyl)

---

Furnishings

Vanity

---

Window Treatment

Cellular Shades
Custom Made Draperies
Decorative Hardware
Draperies/Curtains
Exterior Shutter
Faux Wood Blinds
Interior Shutters
Mini Blinds
Pleated Shades
Roller Shades
Roman Shades
Sheer Horizontal
Sheer Vertical Blinds
Vertical Blinds
Window Shadings
Window Toppers
Window Treatments
Wood Blinds
Woven Woods

---

Countertop/Surfaces

Ceramic Tile Countertops
Concrete Countertops
Countertops
Decorative Surfaces
Engineered Stone Countertops
Granite Countertops
Laminate
Laminate Countertops
Marble Counter Tops
Solid Surface Countertops
Solid Surfacing
Stainless Steel Countertops
Wood Butcher Block Countertops

---

Plumbing Fixtures

Bathing
Faucets
Natural Stone Sinks
Plumbing Fixtures
Shower Enclosures
Sinks
Toilets
Whirlpools

---

Lighting/Fans

Crystal Chandelier
Energy Efficient Lighting

---

Home Accessories

Decorative Hardware

---

Fabrics/Bedding

Cornices
Draperies/Curtains
Fabrics/Soft Goods

---

Ceilings

Acoustic Ceiling Tiles
Tin Ceiling Tiles

---

Cabinetry

Cabinetry/Casework
Kitchen Cabinets

---

LVT/LVP

Luxury Vinyl Plank Flooring
Luxury Vinyl Sheet Flooring
Luxury Vinyl Tile

---

Walls

Wall Tile (glazed)
Wall Tile (unglazed)
---
Commercial Markets We Service:
Builder, Residential, Educational, School, Food Sales, Government, GSA, Hospitality, Lodging, Institutional, Public, Medical, Healthcare, Multi Family, Housing, Office, Tenant, Religious Worship, Restaurants, Retail, Mercantile, Service Buildings, Warehouse, Storage
---
Commercial Experience:
college, university, preschool, daycare, post office, dormitory, fraternity, sorority, half-way house, hotels, motels, inns, resorts, night clubs, nursing home, assisted living, residential care, retirement homes, shelters, orphanages, children's homes, bank, funeral home, gymnasiums, library, social meeting centers, clinic, dentist's offices, doctor's offices, hospital, outpatient rehabilitation, veterinarian's office, administrative offices, professional offices, bars, cafeterias, restaurants, alcoholic beverage store, barber shop, beauty parlor, car dealership, showroom, clothing stores, convenience stores, department stores, enclosed mall, gas stations, grocery store, food market, rental stores, strip shopping center
---
Why Us:
Professional Staff, Discount Prices, Hundreds of Colors & Styles, Free Estimates, Great Selection, Financing, Discount Prices, Years of Service, Our Warranty, and more...
---
Professional References:
Chamber of Commerce
,
---
---
---