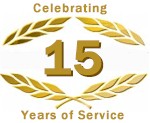 Nature Coast Flooring & Cabinets
​Your #1 Local Source for Quality Flooring, Remodeling & Custom Cabinetry in Spring Hill, FloridaServing Spring Hill, FL since 2004
Nature Coast Flooring & Cabinets
11116 Libby Road
,
FL
34609
Tel:352-684-0105
Fax:352-684-0992
Contacts:
Randy Overall(President)
---
---
About:
We are Spring Hill's leading flooring wholesale supplier to the trade professional, can help every builder, remodeler, architect and designer enjoy the benefits of buying direct. Nationwide purchasing power coupled with low overhead.
---
Types Of Flooring We Carry:
Flooring Accessories, Athletic Surfaces, Business Services, Carpeting, Ceramic and Porcelain, Seamless and Fluid Applied, Installation Materials, Laminate Flooring, Natural Stone Floors, Vinyl and Resilient, Cleaning and Restoration, Specialty Floors, Paver and Quarry, Tools, Sealers and Finishes, Underlayment, Cushion and Padding, Wood Flooring, Mats and Runners, Furnishings, Paints and Coatings, Wall Decor, Countertop and Surfaces, Plumbing Fixtures, Home Accessories, Architectural, Cabinetry, LVT and LVP, Walls
---
Nature Coast Flooring & Cabinets offers the following flooring brands:
---
Nature Coast Flooring & Cabinets offers the following products:
---

Flooring Accessories

Borders - Carpet/Rug
Ceramic Accessories
Dividers (brass/zinc)
Flooring Accessories
Moulding (laminate)
Moulding (wood)
Shower/Pans/Liners/Drains
Stair Rods
Stair Treads/Nosing (metal)
Stair Treads/Nosing (rubber)
Stair Treads/Nosing (vinyl)
Tile Trims
Trim (metal)
Trim (rubber)
Trim (vinyl)
Wood Accessories

---

Athletic Surfaces

Athletic Surfaces
Bocce Surfaces
Golf Surfaces/Putting Greens
Gym/Fitness Center
Multi-Purpose Court Surfaces
Playground Surfaces
Synthetic Grass Surfaces

---

Business Services

Business Services
Estimating
Floor Plans
Installation Services

---

Carpeting

Berber Carpet
Carpet Base
Carpeting
Children/Juvenile Carpet
Commercial (tufted)
Commercial (woven)
Commercial Carpet
Commercial Cut Pile
Commercial Cut Pile (pattern)
Commercial Cut Pile (texture)
Commercial Cut/Uncut
Commercial Cut/Uncut (pattern)
Commercial Cut/Uncut (texture)
Commercial Loop Pile
Commercial Loop Pile (pattern)
Commercial Loop Pile (texture)
Commercial Printed Carpet
Cushion Back Carpeting
Custom Carpet
Cut Pile Carpet
Indoor/Outdoor Carpet
Loop Pile Carpet
Modular Carpet Tile
Patterned Carpet
Recycled
Saxony (plush)
Saxony (textured)
Sculptured/Cut & Loop
Shag Carpet
Spike Resistant Carpet
Synthetic Turf
Vinyl Backed (6 FT)
Wool Carpets

---

Ceramic/Porcelain

Bathroom Tile
Borders/Medallions
Ceramic Tile
Custom Tiles
Decorative Tile
Floor Tile (glazed)
Floor Tile (unglazed)
Hard Surface / Tile / Stone
Kitchen Tile
Mosaic Tile
Mosaic Tile (glass)
Mosaic Tile (glazed)
Porcelain Tile
Spa / Pool Tile

---

Seamless/Fluid Applied

Elastomeric Liquid Flooring
Epoxy Flooring
Epoxy-Marble Chip Flooring
Epoxy/Vinyl Flake
Resinous Flooring
Seamless Quartz Flooring
Seamless/Fluid Applied

---

Installation Materials

Grouts (ceramic tile)
Grouts (granite)
Grouts (latex)
Grouts (marble)
Grouts (quarry tile)
Grouts (release)
Grouts (sealers)
Grouts (slate)
Mortars
Mortars (thin set)
Seam Sealers
Seaming Tapes (hot melt)
Tackless Carpet Strip
Tile Setting Materials
Tile Spacers & Templates
Wood Fillers/Patches

---

Laminate Flooring

Laminate Flooring
Laminate Flooring Blocks
Laminate Flooring Planks
Laminate Flooring Tile
PVC Waterproof Laminate

---

Natural Stone Floors

Granite Tile
Limestone Tile
Marble Tile Flooring
Mosaic Stone
Onyx Tile
Slate Flooring
Travertine Tile
Trims & Moldings
Tumbledstone

---

Vinyl/Resilient

Adhesive Backed Tile
Cove Base (rubber)
Cove Base (vinyl)
Homogeneous Vinyl Floors
Inlaid Vinyl (sheet)
Inlaid Vinyl Tile
Linoleum Flooring
Resilient Flooring Insets
Resilient/Vinyl Flooring
Rubber Flooring
Rubber Sheet Flooring
Rubber Tile Floors
Sheet Vinyl Flooring
Vinyl Composition Tile (VCT)

---

Cleaning/Restoration

Bathtub/Shower Remodeling
Cleansers (carpet & rug)
Cleansers (ceramic tile)
Cleansers (grout)
Cleansers (natural stone)
Cleansers (spot & stain removal)
Cleansers (vinyl floor)
Cleansers (wood floor)

---

Specialty Floors

Conductive Flooring
Floor Heating System
Flooring
Slip Resistant Flooring
Specialty Floors
Static Control Flooring
Static Dissipative
Static-Resistant Flooring
Tile Flooring

---

Paver/Quarry

Glass Tile
Paver (brick)
Paver (chemical resistant)
Paver (cobble stone)
Paver (interlocking)
Paver (thin brick)
Paver/Quarry Tile
Quarry Tile (chemical resistant)
Quarry Tile (glazed)
Quarry Tile (unglazed)
Slip-Resistant Tile

---

Tools

Furniture Slides
Measuring
Measuring (electronic)

---

Sealers/Finishes

Finishes (blasted)
Finishes (colored concrete)
Finishes (concrete)
Finishes (heavy-duty)
Sealers (concrete)
Treatment/Finishes
Treatments (carpet)
Treatments (slip-resistant)

---

Underlayment

Cement
Cork
Fiber-Reinforced
Floor Radiant Heating
Foam
Laminate Floor Underlayment
Leverers/Fillers
Rug Underlayments
Self Leveling
Sound Deadening
Stress/Crack Suppression
Underlayment

---

Cushion/Padding

Bonded
Cushion/Padding
Double Glue
Rubber
Synthetic Fiber

---

Wood Flooring

Acrylic Impregnated
Bamboo Flooring
Borders/Accents
Cork Flooring
Cork Plank Flooring
Cork Sheet Goods
Cork Tile Flooring
Corners/Inlays
Crests/Medallions
Custom Wood Floors
Distressed Wood Flooring
Engineered Longstrip
Engineered Parquet
Engineered Plank Flooring
Engineered Wood Flooring
Exotic Hardwood Flooring
Hand Scraped Wood Floors
Hardwood Flooring
Hardwood Plank Flooring
Hardwood Strip Flooring
Parquet Flooring
Parquet Flooring
Prefinished Engineered Parquet
Prefinished Engineered Plank
Prefinished Solid Parquet
Prefinished Solid Plank
Prefinished Strip Flooring
Random Width Plank
Solid Plank Flooring
Specialty Wood Flooring
Trims/Moldings
Unfinished Engineered Parquet
Unfinished Engineered Plank
Unfinished Solid Plank
Unfinished Strip Flooring
Wide Plank Flooring
Wood Flooring
Wood Tile

---

Mats/Runners

Anti Fatigue
Carpet Mats
Children/Juvenile Mats
Entrance Mats
Gym/Sports Mats
Industrial Mats
Link Mats
Logo/Image Mats
Mats/Runners
Recess Mats
Rubber Mats
Runners (carpet)
Runners (vinyl)
Safety Mats
Speciality Mats

---

Furnishings

Bookcases/Wall Units
Closets
Countertops
Custom Furniture
Entertainment Centers
Fireplace/Hearth
Office Furniture
Organizers
Vanity

---

Paints/Coatings

Concrete Stains
Driveway Sealer
Exterior Wall Paint
Finishes
Industrial Paints
Interior House Paint
Paints/Coatings

---

Wall Decor

Mirrors
Wall Decor
Wall Finishes

---

Countertop/Surfaces

Ceramic Tile Countertops
Concrete Countertops
Countertops
Decorative Surfaces
Granite Countertops

---

Plumbing Fixtures

Plumbing Accessories
Plumbing Fixtures
Shower Enclosures
Showering

---

Home Accessories

Bath Accessories
Bath Hardware
Decorative Hardware

---

Architectural

Architectural Elements
Decorative Molding

---

Cabinetry

Cabinetry/Casework
Kitchen Cabinets

---

LVT/LVP

Luxury Vinyl Plank Flooring
Luxury Vinyl Sheet Flooring
Luxury Vinyl Tile

---

Walls

Wall Tile (glazed)
Wall Tile (unglazed)
---
Commercial Experience:
college, university, elementary, middle, high school, preschool, daycare, courthouses, fire stations, government offices, jail, penitentiarys, police stations, post office, postal center, probation offices, reformatorys, convent, monastery, dormitory, fraternity, sorority, half-way house, hotels, motels, inns, resorts, night clubs, nursing home, assisted living, residential care, retirement homes, shelters, orphanages, children's homes, bank, bowling alleys, broadcasting studio, casinos, convention centers, funeral home, gymnasiums, health clubs, library, meeting halls, museum, other financial institution, social meeting centers, sports arenas, theaters, cinemas, transportation terminal, clinic, dentist's offices, doctor's offices, hospital, outpatient rehabilitation, veterinarian's office, administrative offices, professional offices, bars, cafeterias, fast food chains, restaurants, alcoholic beverage store, auto repair shop, auto service, barber shop, beauty parlor, bookstore stores, car dealership, showroom, car wash, clothing stores, convenience stores, department stores, dry cleaner, enclosed mall, furniture stores, gas stations, grocery store, food market, hardware stores, laundromat, rental stores, strip shopping center
---
Why Us:
Kitchen Remodels, Cabinet Refacing, Custom Furniture, Customer Service, Commercial & Residential, Years of Service, Expert Advise, Professional Staff, Courteous; Reliable Service, Staffed Showroom, Convenient Location, Fully Licensed & Insured, Reasonable Prices, Hundreds of Colors & Styles, On-Time Delivery, Free Removal of old carpet, Free Moving of Furniture, Great Selection, Our Warranty, Free Estimates, Great Selection, Environmentally Safe Products, Owner Operated, and more...
---
Professional References:
Hernando County Chamber of Commerce, Kiwanis of Spring Hill, Hernando Builders Association
,
---
Learn More:
Flooring
:
Area Rugs
:
Carpeting
:
Ceramic / Porcelain Flooring
:
Laminate Flooring
:
Specialty Floors
:
Tile / Paver / Quarry Floors
:
Vinyl / Resilient Flooring
:
Wood Flooring
:
---
---
---