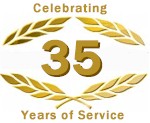 Kitty Hawk Carpets
Our sales staff is qualified to help you decorate one room or your whole house wether it be new flooring and/or new furniture.Serving Kitty Hawk, NC since 1984
Kitty Hawk Carpets
3506 North Croatan Highway
,
NC
27949
Tel:252-261-0496
Fax:252-261-7957
Contacts:
Terry Johnson
---
---
About:
We take pride in our flooring installations and our after sale service. Our flooring installation crews uses their talent to take your dreams and turns them into reality through the use of their skills and wealth of knowledge.
---
Types Of Flooring We Carry:
Flooring Accessories, Adhesives, Athletic Surfaces, Carpeting, Ceramic and Porcelain, Equipment, Installation Materials, Laminate Flooring, Natural Stone Floors, Vinyl and Resilient, Cleaning and Restoration, Area Rugs, Specialty Floors, Paver and Quarry, Tools, Underlayment, Cushion and Padding, Wood Flooring, Mats and Runners, Furnishings, Window Treatment, Wall Decor, Lighting and Fans, Home Accessories, Fabrics and Bedding, Garden and Patio, LVT and LVP, Walls
---
Kitty Hawk Carpets offers the following flooring brands:
---
Kitty Hawk Carpets offers the following products:
---

Flooring Accessories

Air Vents / Registers
Ceramic Accessories
Furniture Slides
Furniture Slides
Laminate Accessories
Moulding (laminate)
Moulding (wood)
Rug Accessories
Stair Treads/Nosing (metal)
Stair Treads/Nosing (rubber)
Tile Trims
Trim (metal)
Trim (rubber)
Trim (vinyl)
Wood Accessories

---

Adhesives

Carpet Adhesives
Ceramic Tile Adhesives
Cove Base Adhesives
Double Glue Cushion Adhesives
Indoor/Outdoor Carpet Adhesives
Laminate Floor Adhesives
Linoleum Adhesives
Marble Tile Adhesives
Multi-Purpose Adhesives
Pad Adhesives
Releasable (Pressure Sensitive)
Resilient Floors Adhesives
Seam Adhesives
Wood Adhesives

---

Athletic Surfaces

Athletic Surfaces

---

Carpeting

Berber Carpet
Children/Juvenile Carpet
Commercial (tufted)
Commercial (woven)
Commercial Carpet
Commercial Cut Pile
Commercial Cut Pile (pattern)
Commercial Cut Pile (texture)
Commercial Cut/Uncut
Commercial Cut/Uncut (pattern)
Commercial Cut/Uncut (texture)
Commercial Loop Pile
Commercial Loop Pile (pattern)
Commercial Loop Pile (texture)
Commercial Printed Carpet
Cushion Back Carpeting
Indoor/Outdoor Carpet
Needlepunch Carpets
Patterned Carpet
Saxony (plush)
Saxony (textured)
Sculptured/Cut & Loop
Shag Carpet
Spike Resistant Carpet
Synthetic Turf

---

Ceramic/Porcelain

Bathroom Tile
Borders/Medallions
Ceramic Tile
Decorative Tile
Floor Tile (glazed)
Floor Tile (unglazed)
Kitchen Tile
Mexican Tile (Saltillo)
Mosaic Tile
Mosaic Tile (glass)
Mosaic Tile (glazed)
Mosaic Tile (unglazed)
Porcelain Tile
Spa / Pool Tile
Terra Cotta Floor Tile

---

Equipment

Furniture Slides

---

Installation Materials

Additives (latex)
Additives (mortar)
Additives (thin set)
Caulks
Grouts (acid & alkali proof/resistant)
Grouts (additives)
Grouts (ceramic tile)
Grouts (granite)
Grouts (latex)
Grouts (marble)
Grouts (quarry tile)
Grouts (sealers)
Grouts (slate)
Mortars
Mortars (thin set)
Seam Sealers
Seaming Tapes (hot melt)
Tackless Carpet Strip
Tile Setting Materials
Tile Spacers & Templates
Wood Fillers/Patches

---

Laminate Flooring

Laminate Flooring
Laminate Flooring Blocks
Laminate Flooring Planks
Laminate Flooring Tile

---

Natural Stone Floors

Marble Tile Flooring
Slate Flooring
Travertine Tile
Tumbledstone

---

Vinyl/Resilient

Cove Base (rubber)
Cove Base (vinyl)
Inlaid Vinyl (sheet)
Inlaid Vinyl Tile
Linoleum Flooring
Resilient/Vinyl Flooring
Rubber Flooring
Vinyl Composition Tile (VCT)

---

Cleaning/Restoration

Cleaning/Maintenance Kits
Cleansers (carpet & rug)
Cleansers (ceramic tile)
Cleansers (grout)
Cleansers (spot & stain removal)
Cleansers (vinyl floor)
Cleansers (wood floor)

---

Area Rugs

Accent Rugs
Animal Print / Wildlife Rugs
Area Rugs
Botanicals / Florals Rugs
Custom Rugs
Floorcloth
Hand-Carved Rugs
Jute Rugs
Juvenile / Kid Rugs
Leather Rugs
Machine Made Rugs
Modern / Contemporary Rugs
Motifs / Novelty Rugs
Natural Fiber Rugs
Rug Runners
Southwestern Rugs
Wool Rugs

---

Specialty Floors

Slip Resistant Flooring
Specialty Floors

---

Paver/Quarry

Glass Tile
Metal Tile
Paver/Quarry Tile
Quarry Tile (chemical resistant)
Quarry Tile (glazed)
Quarry Tile (unglazed)

---

Tools

Base Moulding Lifters
Blades, Grinding Wheels, Rubbing Stones
Carpet (stretching tools)
Carpet Irons
Driving Bars
Floats
Furniture Slides
Installation Tools (carpet)
Installation Tools (ceramic/stone)
Installation Tools (resilient/vinyl)
Installation Tools (wood/laminate)
Knee Pads
Knives (carpet)
Knives (combination)
Knives (utility)
Knives (wall)
Pry Bar
Removal Tools (hand scrapers)
Saws (ceramic tile)
Seaming Irons
Spreaders
Staplers/Staples
Straight Edges
Tackless Carpet Strip Tools
Testing Kits (moisture)
Tools Pouches
Trimmers (carpet)
Trimmers (edge)
Trimmers (resilient)
Trimmers (wall)
Trowels
Tuckers (carpet)
Tuckers (stair carpet)

---

Underlayment

Laminate Floor Underlayment
Leverers/Fillers
Rug Underlayments
Self Leveling
Underlayment

---

Cushion/Padding

Bonded
Double Glue
Rubber

---

Wood Flooring

Bamboo Flooring
Cork Tile Flooring
Engineered Longstrip
Engineered Plank Flooring
Engineered Wood Flooring
Exotic Hardwood Flooring
Prefinished Engineered Parquet
Prefinished Solid Parquet
Prefinished Solid Plank
Prefinished Strip Flooring
Solid Plank Flooring
Trims/Moldings
Wood Flooring

---

Mats/Runners

Bath Mats
Mats/Runners
Runners (carpet)

---

Furnishings

Accent Chairs
Bedroom Furniture
Bookcases/Wall Units
Botanicals/Plants Furnishings
Curios
Custom Furniture
Decorative Accessories
Dining & Kitchen Furniture
Entertainment Centers
Occasional Chairs
Office Furniture
Recliners
Sectional Furniture
Sofas
Tabletop

---

Window Treatment

Mini Blinds
Pleated Shades
Roman Shades
Vertical Blinds
Window Treatments
Wood Blinds
Woven Woods

---

Wall Decor

Fine Art
Mirrors
Wall Hangings

---

Lighting/Fans

Energy Efficient Lighting

---

Home Accessories

Bath Accessories
Bath Hardware
Crafts/Collectibles

---

Fabrics/Bedding

Benches
Comforters
Duvet Covers
Fabrics/Soft Goods
Headboards
Throw Pillows

---

Garden/Patio

Garden/Patio

---

LVT/LVP

Luxury Vinyl Plank Flooring
Luxury Vinyl Tile

---

Walls

Wall Tile (glazed)
Wall Tile (unglazed)
---
Why Us:
Family Owned & Operated, Courteous; Reliable Service, Professional Installations, Free Estimates, and more...
---
---