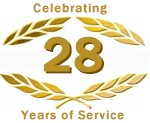 Zoltan European Floors Inc
We specialize in custom Hardwood Flooring and tile installation, laminate flooring and refinishing. We are also one of the few exclusive installers and dealers of Olde Boards, a special hand crafted and sophisticated product, custom manufactured.Serving Danbury, CT since 1991
Zoltan European Floors Inc
87 Mill Plain Road
,
CT
06811
Tel:203-790-4926
Fax:203-790-8854
Toll Free:877-790-4926
Contacts:
Zoltan Vincze(President)
---
---
About:
We offer unique services such as restoring wood floors. Classic European parquetry is one of our specialties. Our custom borders and medallions add character and style to any room. Our custom stone and wood can fulfill the most sophisticated tastes.
---
Types Of Flooring We Carry:
Flooring Accessories, Adhesives, Ceramic and Porcelain, Installation Materials, Laminate Flooring, Natural Stone Floors, Cleaning and Restoration, Area Rugs, Paver and Quarry, Sealers and Finishes, Underlayment, Wood Flooring, Mats and Runners, Walls
---
Zoltan European Floors Inc offers the following flooring brands:
---
Zoltan European Floors Inc offers the following products:
---

Flooring Accessories

Air Vents / Registers
Laminate Accessories
Moulding (laminate)
Moulding (wood)
Tile Trims
Wood Accessories

---

Adhesives

Adhesive Remover Chemicals
Ceramic Tile Adhesives
Ceramic Tile Exterior
Epoxy Adhesives
Laminate Floor Adhesives
Marble Tile Adhesives
Wood Adhesives

---

Ceramic/Porcelain

Bathroom Tile
Borders/Medallions
Ceramic Tile
Custom Tiles
Decorative Tile
Floor Tile (glazed)
Floor Tile (unglazed)
Kitchen Tile
Mosaic Tile
Mosaic Tile (glass)
Murals
Porcelain Tile
Spa / Pool Tile
Terra Cotta Floor Tile

---

Installation Materials

Additives (mortar)
Additives (thin set)
Grouts (ceramic tile)
Grouts (latex)
Grouts (marble)
Grouts (quarry tile)
Grouts (sealers)
Mortars
Mortars (thin set)
Nails (speciality)
Tile Setting Materials
Wood Fillers/Patches

---

Laminate Flooring

Laminate Flooring
Laminate Flooring Blocks
Laminate Flooring Planks
Laminate Flooring Tile

---

Natural Stone Floors

Granite Tile
Limestone Tile
Marble Tile Flooring
Onyx Tile
Slate Flooring
Travertine Tile
Tumbledstone

---

Cleaning/Restoration

Cleaning/Maintenance Kits
Cleansers (ceramic tile)
Cleansers (grout)
Cleansers (marble)
Cleansers (natural stone)
Cleansers (spot & stain removal)
Cleansers (terrazzo floor)
Cleansers (wood floor)
Floor Protection (disc pads)
Polish/Wax
Restoration (stone)
Restoration (terrazzo)
Restoration (wood)

---

Area Rugs

Area Rugs
Modern / Contemporary Rugs
Wool Rugs

---

Paver/Quarry

Quarry Tile (glazed)
Quarry Tile (unglazed)

---

Sealers/Finishes

Sealers (wood floor)
Wood Finish (gym floors)
Wood Finish (penetrating)
Wood Finish (polyurethane moisture cure)
Wood Finish (polyurethane oil-modified)
Wood Finish (polyurethane waterborne)
Wood Finish (swedish)
Wood Floor Stains

---

Underlayment

Cork
Foam
Laminate Floor Underlayment

---

Wood Flooring

Acrylic Impregnated
Antique Wood Flooring
Bamboo Flooring
Borders/Accents
Cork Flooring
Cork Plank Flooring
Cork Sheet Goods
Cork Tile Flooring
Corners/Inlays
Crests/Medallions
Custom Wood Floors
Engineered Longstrip
Engineered Plank Flooring
Engineered Wood Flooring
Exotic Hardwood Flooring
Prefinished Engineered Parquet
Prefinished Solid Parquet
Prefinished Solid Plank
Prefinished Strip Flooring
Trims/Moldings
Unfinished Engineered Parquet
Unfinished Engineered Plank
Unfinished Solid Parquet
Unfinished Solid Plank
Unfinished Strip Flooring
Wide Plank Flooring
Wood Flooring

---

Mats/Runners

Entrance Mats

---

Walls

Wall Tile (glazed)
Wall Tile (unglazed)
---
Professional References:
,
National Wood Flooring Association (NWFA)
---
---