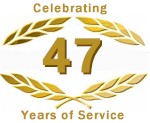 Ray's Flooring Specialists
As New Mexicos most trusted flooring company, we employ only the best, highly-trained, people to provide you with a beautiful professional installation and a customer service experience second to none. Serving Albuquerque, NM since 1972
Ray's Flooring Specialists
2241 Phoenix Avenue
,
NM
87107
Tel:505-883-1967
Fax:505-883-3256
Contacts:
MARTIN LUCERO(VICE PRESIDENT)
---
---
About:
These days, you cant trust just anybody with your security and happiness, your place of refuge and sanctuary. Rays Flooring Specialists has been helping families, like yours; create beautiful spaces that become the backdrop for a lifetime of memories.
---
Types Of Flooring We Carry:
Flooring Accessories, Adhesives, Athletic Surfaces, Carpeting, Ceramic and Porcelain, Equipment, Installation Materials, Laminate Flooring, Natural Stone Floors, Vinyl and Resilient, Cleaning and Restoration, Area Rugs, Specialty Floors, Paver and Quarry, Tools, Underlayment, Cushion and Padding, Wood Flooring, LVT and LVP, Walls
---
Ray's Flooring Specialists offers the following flooring brands:
---
Ray's Flooring Specialists offers the following products:
---

Flooring Accessories

Binding, Fringe, Tape
Borders - Carpet/Rug
Carpet Accessories
Ceramic Accessories
Laminate Accessories
Moulding (laminate)
Moulding (wood)
Resilient Accessories
Stair Treads/Nosing (metal)
Stair Treads/Nosing (rubber)
Stair Treads/Nosing (vinyl)
Tile Trims
Trim (metal)
Trim (rubber)
Trim (vinyl)

---

Adhesives

Adhesive Remover Chemicals
Aerosol Adhesives
Below-Grade Adhesives
Carpet Adhesives
Ceramic Tile Adhesives
Ceramic Tile Exterior
Cove Base Adhesives
Cushion-Back Carpet Adhesives
Double Glue Cushion Adhesives
Epoxy Adhesives
Indoor/Outdoor Carpet Adhesives
Laminate Floor Adhesives
Linoleum Adhesives
Marble Tile Adhesives
Multi-Purpose Adhesives
Pad Adhesives
Resilient Floors Adhesives
Rubber Flooring Adhesives
Seam Adhesives
Stair Tread & Nosing Adhesives
Tackless Strip Adhesives
Wood Adhesives

---

Athletic Surfaces

Athletic Surfaces

---

Carpeting

Axminster Carpet
Berber Carpet
Carpet Base
Children/Juvenile Carpet
Commercial (tufted)
Commercial (woven)
Commercial Carpet
Commercial Cut Pile
Commercial Cut Pile (pattern)
Commercial Cut Pile (texture)
Commercial Cut/Uncut
Commercial Cut/Uncut (pattern)
Commercial Cut/Uncut (texture)
Commercial Loop Pile
Commercial Loop Pile (pattern)
Commercial Loop Pile (texture)
Commercial Printed Carpet
Cushion Back Carpeting
Custom Carpet
Fusion Bonded
Hand Carved/Artistic Carpets
Indoor/Outdoor Carpet
Modular Carpet Tile
Needlepunch Carpets
Patterned Carpet
Recycled
Saxony (plush)
Sculptured/Cut & Loop
Shag Carpet
Spike Resistant Carpet
Synthetic Turf
Velvet (woven)
Vinyl Backed (6 FT)
Wilton Carpet
Wool Carpets

---

Ceramic/Porcelain

Bathroom Tile
Borders/Medallions
Ceramic Tile
Custom Tiles
Decorative Tile
Floor Tile
Floor Tile (glazed)
Floor Tile (unglazed)
Hand-Made / Handcrafted Tile
Handpainted/Art Tile
Historical Tiles
Kitchen Tile
Mexican Tile (Saltillo)
Mosaic Tile
Mosaic Tile (glass)
Mosaic Tile (glazed)
Mosaic Tile (unglazed)
Murals
Porcelain Tile
Silk-Screened Tiles
Spa / Pool Tile
Terra Cotta Floor Tile

---

Equipment

Floor Removal Equipment
Sanding Equipment

---

Installation Materials

Additives (latex)
Additives (mortar)
Additives (thin set)
Grouts (acid & alkali proof/resistant)
Grouts (additives)
Grouts (ceramic tile)
Grouts (granite)
Grouts (latex)
Grouts (marble)
Grouts (quarry tile)
Grouts (release)
Grouts (sealers)
Grouts (slate)
Mortars
Mortars (thin set)
Nails (speciality)
Seam Sealers
Seaming Tapes (hot melt)
Tackless Carpet Strip
Tile Setting Materials
Tile Spacers & Templates
Wood Fillers/Patches

---

Laminate Flooring

Laminate Flooring
Laminate Flooring Blocks
Laminate Flooring Planks
Laminate Flooring Tile

---

Natural Stone Floors

Marble Tile Flooring
Mosaic Stone
Travertine Tile
Tumbledstone

---

Vinyl/Resilient

Cove Base (rubber)
Cove Base (vinyl)
Cushioned Vinyl Flooring
Homogeneous Vinyl Floors
Inlaid Vinyl (sheet)
Inlaid Vinyl Tile
Linoleum Flooring
Resilient Flooring Insets
Rubber Flooring
Rubber Sheet Flooring
Rubber Tile Floors
Sheet Vinyl Flooring
Vinyl Composition Tile (VCT)

---

Cleaning/Restoration

Cleaning (carpet)
Cleaning/Maintenance Kits

---

Area Rugs

Accent Rugs
Area Rugs
Juvenile / Kid Rugs
Modern / Contemporary Rugs
Natural Fiber Rugs

---

Specialty Floors

Slip Resistant Flooring
Specialty Floors

---

Paver/Quarry

Cementitious Tile
Conductive Tile
Glass Tile
Metal Tile
Paver (brick)
Paver (chemical resistant)
Plastic Tile
Quarry Tile (chemical resistant)
Quarry Tile (glazed)
Quarry Tile (unglazed)
Slip-Resistant Tile

---

Tools

Blades, Grinding Wheels, Rubbing Stones
Carpet (stretching tools)
Cutters (resilient floor)
Cutters (resilient tile)
Installation Tools (carpet)
Installation Tools (ceramic/stone)
Installation Tools (resilient/vinyl)
Installation Tools (wood/laminate)
Knee Pads
Knives (carpet)
Knives (combination)
Measuring
Tools

---

Underlayment

Foam
Laminate Floor Underlayment
Leverers/Fillers
Self Leveling

---

Cushion/Padding

Bonded
Combination
Double Glue
Polymeric
Rubber
Synthetic Fiber
Urethane

---

Wood Flooring

Borders/Accents
Custom Wood Floors
Engineered Longstrip
Engineered Plank Flooring
Engineered Wood Flooring
Prefinished Engineered Parquet
Prefinished Solid Plank
Unfinished Engineered Parquet
Unfinished Engineered Plank
Wood Flooring

---

LVT/LVP

Luxury Vinyl Plank Flooring
Luxury Vinyl Sheet Flooring
Luxury Vinyl Tile

---

Walls

Wall Tile (glazed)
Wall Tile (unglazed)
---
Why Us:
Locally Owned and Operated, Professional Staff, Courteous; Reliable Service, Fully Licensed & Insured, Reasonable Prices, Customer Service, Hundreds of Colors & Styles, Huge Inventory, Great Selection, Our Warranty, and more...
---
Professional References:
,
, Associated Builders & Contractors
---
---