Carpeting Dealers:
Ravenel, Hollywood, Meggett, Yonges Island
See all of the flooring stores near Ravenel SC that will assist you in selecting the perfect carpeting! Most store are full service dealers that carry all types of flooring. You can also determine if each store in offers carpeting installation, repair and cleaning! We offer a vast selection of carpet consisting of various textures, colors, and styles. With so many options, you are sure to find the right carpet to solidify your home's interior and reflect your personal tastes.

Custom Creations, Inc.
Custom Creations, Inc.
4919 Savannah Highway
Ravenel
,
SC
29470
843-889-1843

0 miles from ravenel, SC
---
---
Major Carpeting Brands:
ShawMark Carpet, Interface Flooring Systems, Mohawk Carpet, Milliken Commercial Carpet, Stanton Carpet
Carpeting Products:
Carpeting

---
Williams Carpet Company
Williams Carpet Company
2527 B Savannah Highway
Charleston
,
SC
29414
843-571-6628

9 miles from ravenel, SC
---
---
Major Carpeting Brands:
Queen Carpet, Anderson Tuftex Carpet, Philadelphia Commercial, STAINMASTER® Carpet, Mannington Commercial Carpet
Carpeting Products:
Commercial Carpet, Commercial Cut Pile
---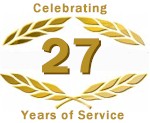 Carpet Baggers Carpet One
Carpet Baggers Carpet One
3196 Marginal Road
Charleston
,
SC
29414
843-410-2680

9 miles from ravenel, SC
---
---
Major Carpeting Brands:
STAINMASTER® Carpet, Masland Carpet, Shaw Carpet, J. Mish Carpet Collection, Daltonian Carpet, Couristan Carpet, Caress Carpet by Shaw, Shaw ClearTouch Carpet, Nourison Broadloom Carpet, Anderson Tuftex Carpet, Mohawk Carpet, Milliken Commercial Carpet, Durkan Commercial Carpet, Godfrey Hirst Carpets, Stanton Carpet, Karastan Carpet
Carpeting Products:
Axminster Carpet, Berber Carpet, Carpeting, Indoor and Outdoor Carpet, Patterned Carpet, Shag Carpet, Wilton Carpet, Wool Carpets
---
Magnolia Flooring LLC
Magnolia Flooring LLC
1925 Trolley Road
Summerville
,
SC
29485
843-851-7600

12 miles from ravenel, SC
---
---
Major Carpeting Brands:
Shaw Carpet, Philadelphia Commercial, Mohawk Carpet, ShawMark Carpet, Mohawk Commercial Flooring, Dixie Home Carpets, Kraus Carpet, Milliken Commercial Carpet, Mannington Commercial Carpet, STAINMASTER® Carpet, Caress Carpet by Shaw
Carpeting Products:
Commercial Carpet, Commercial Cut Pile

---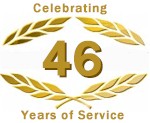 Flanders Carpets
Flanders Carpets
1040 Gardner Road
Charleston
,
SC
29407
843-571-2885

12 miles from ravenel, SC
---
---
Major Carpeting Brands:
ShawMark Carpet, Milliken Commercial Carpet, Stanton Carpet, Mohawk Carpet, Queen Carpet, Interface Flooring Systems, Philadelphia Commercial
Carpeting Products:
Carpeting, Commercial Carpet
---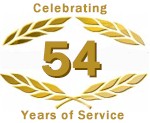 Douglas Heaton Floor Covering
Douglas Heaton Floor Covering
852 Saint Andrews Boulevard
Charleston
,
SC
29407
843-571-1830

12 miles from ravenel, SC
---
---
Major Carpeting Brands:
Milliken Commercial Carpet, ShawMark Carpet, Stanton Carpet, Mohawk Carpet, Interface Flooring Systems
Carpeting Products:
Carpeting

---
FLOORitNOW
FLOORitNOW
1903 Sam Rittenberg Boulevard
Charleston
,
SC
29407
843-573-0001

12 miles from ravenel, SC
---
---
Major Carpeting Brands:
Kraus Carpet, Shaw Carpet, Southwind Carpets, Couristan Carpet, Caress Carpet by Shaw, Shaw ClearTouch Carpet, STAINMASTER® Carpet, Mohawk Carpet, Milliken Commercial Carpet
Carpeting Products:
Axminster Carpet, Berber Carpet, Carpeting, Indoor and Outdoor Carpet, Patterned Carpet, Shag Carpet, Wilton Carpet, Wool Carpets
---
Beasley Floor Covering Inc
Beasley Floor Covering Inc
1045 Wapoo Road
Charleston
,
SC
29407
843-573-4769

12 miles from ravenel, SC
---
---
Major Carpeting Brands:
STAINMASTER® Carpet
---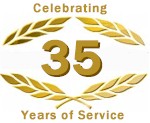 Reflections Carpets
Reflections Carpets
7110 Rivers Avenue
North Charleston
,
SC
29406
843-572-9269

14 miles from ravenel, SC
---
---
Major Carpeting Brands:
STAINMASTER® Carpet, Milliken Commercial Carpet, ShawMark Carpet

---
Flooring Services Inc
Flooring Services Inc
2220 Technical Parkway
North Charleston
,
SC
29406
843-764-4675

14 miles from ravenel, SC
---
---
Major Carpeting Brands:
Shaw Carpet, Queen Carpet, Anderson Tuftex Carpet, ShawMark Carpet, Philadelphia Commercial, Patcraft Commercial Carpet, Masland Carpet, Mannington Commercial Carpet, Mohawk Carpet, Caress Carpet by Shaw
Carpeting Products:
Commercial Carpet, Commercial Cut Pile, Wool Carpets
---
FLOORitNOW
FLOORitNOW
8550 Rivers Avenue
North Charleston
,
SC
29406
843-744-2684

14 miles from ravenel, SC
---
---
Major Carpeting Brands:
STAINMASTER® Carpet, Southwind Carpets, Kraus Carpet, Shaw Carpet, Mohawk Carpet, Milliken Commercial Carpet, Couristan Carpet, Caress Carpet by Shaw, Shaw ClearTouch Carpet
Carpeting Products:
Axminster Carpet, Berber Carpet, Carpeting, Indoor and Outdoor Carpet, Patterned Carpet, Shag Carpet, Wilton Carpet, Wool Carpets
---
---
Narrow Your Focus for a Particular Brand of Carpeting
---
Narrow Your Focus for a Particular Product Type of Carpeting