Vinyl Flooring Dealers:
Dalzell, Shaw Afb, Borden, Rembert
See all of the flooring stores near Dalzell SC that will assist you in selecting the perfect vinyl flooring! Most store are full service dealers that carry all types of flooring. You can also determine if each store in offers vinyl flooring installation, repair and cleaning! Our selection of vinyl sheet flooring offers the perfect combination of beauty, maintenance and durability. With hundreds of unique colors and patterns, you are sure to find the perfect look to coordinate with your decor.

M & M Carpets Inc.
M & M Carpets Inc.
1285 Peach Orchard Road
Sumter
,
SC
29154
803-499-2519

8 miles from dalzell, SC
---
---
Major Vinyl/Resilient Brands:
Tarkett Resilient Flooring, Armstrong Sheet Vinyl Floors, Metroflor Resilient Flooring, Tarkett FiberFloor
Vinyl Flooring Products:
Resilient and Vinyl Flooring
---
C & A Carpet
C & A Carpet
990 South Pike West
Sumter
,
SC
29150
803-774-0001

9 miles from dalzell, SC
---
---
Major Vinyl/Resilient Brands:
Mannington Vinyl Flooring, Congoleum® Vinyl Flooring, Roppe Rubber Flooring, Johnsonite® Commerical Flooring, Armstrong Commercial Resilient, Flexco® Resilient Floors, Azrock VCT Tile, Tuflex® Rubber Flooring
Vinyl Flooring Products:
Cove Base (rubber), Cove Base (vinyl), Linoleum Flooring, Resilient and Vinyl Flooring, Rubber Flooring, Vinyl Composition Tile (VCT)
---

Floors By Design of Sumter
Floors By Design of Sumter
115 West Wesmark Boulevard
Sumter
,
SC
29150
803-469-6089

9 miles from dalzell, SC
---
---
Major Vinyl/Resilient Brands:
Nafco Vinyl Flooring, Congoleum® Vinyl Flooring

---
Sumter Floor Covering Company
Sumter Floor Covering Company
3030 La Costa Court
Sumter
,
SC
29150
803-481-9309

9 miles from dalzell, SC
---
---
Major Vinyl/Resilient Brands:
Tarkett Resilient Flooring, Tarkett FiberFloor
---
McKenzie Paint & Decorating Inc
McKenzie Paint & Decorating Inc
135 East Westmark Boulevard
Sumter
,
SC
29150
803-469-6065

9 miles from dalzell, SC
---
---
Major Vinyl/Resilient Brands:
Tarkett Resilient Flooring, Tarkett FiberFloor
---
Wholesale Carpet Inc
Wholesale Carpet Inc
810 South Pike West
Sumter
,
SC
29150
803-436-5904

9 miles from dalzell, SC
---
---
Major Vinyl/Resilient Brands:
Tarkett Resilient Flooring, Tarkett FiberFloor
---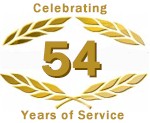 Godwin Carpet & Floor Covering
Godwin Carpet & Floor Covering
2296 Jefferson Davis Highway
Camden
,
SC
29020
803-432-7008

19 miles from dalzell, SC
---
---
Major Vinyl/Resilient Brands:
Armstrong Sheet Vinyl Floors, Armstrong Linoleum Flooring
Vinyl Flooring Products:
Linoleum Flooring, Resilient and Vinyl Flooring
---
Furniture Services Inc
Furniture Services Inc
620 Spears Creek Church
Elgin
,
SC
29045
803-754-0052

21 miles from dalzell, SC
---
---
Major Vinyl/Resilient Brands:
Johnsonite® Commerical Flooring, Azrock Solid Vinyl Tile
Vinyl Flooring Products:
Cove Base (rubber), Rubber Flooring
---

AAAA's Flooring America
AAAA's Flooring America
8701 Two Notch Road
Columbia
,
SC
29223
803-788-1160

25 miles from dalzell, SC
---
---
Major Vinyl/Resilient Brands:
{Vinyl/Resilient Flooring
---

Abbey Carpet of Columbia
Abbey Carpet of Columbia
8102 Two Notch Rd
Columbia
,
SC
29223
803-699-8000

25 miles from dalzell, SC
---
---
Major Vinyl/Resilient Brands:
Congoleum® Vinyl Flooring
---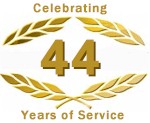 Redd Flooring & Design Center
Redd Flooring & Design Center
905 Leesburg Road
Columbia
,
SC
29209
803-776-5933

25 miles from dalzell, SC
---
---
Major Vinyl/Resilient Brands:
Mannington Vinyl Flooring, Armstrong Sheet Vinyl Floors, Tarkett Resilient Flooring, Roppe Rubber Flooring, Flexco® Resilient Floors, Amtico® Vinyl Flooring, Azrock VCT Tile, Johnsonite® Commerical Flooring, Congoleum® Vinyl Flooring, Armstrong Commercial Resilient, Centiva Solid Vinyl Tile
Vinyl Flooring Products:
Cove Base (rubber), Linoleum Flooring, Resilient and Vinyl Flooring, Rubber Flooring, Vinyl Composition Tile (VCT)
---
---
Narrow Your Focus for a Particular Brand of Vinyl/Resilient
---
Narrow Your Focus for a Particular Product Type of Vinyl/Resilient