Natural Stone Flooring Dealers:
Quarryville, Kirkwood, New Providence, Strasburg
See all of the flooring stores near Quarryville PA that will assist you in selecting the perfect natural stone flooring! Most store are full service dealers that carry all types of flooring. You can also determine if each store in offers natural stone flooring installation, repair and cleaning! Natural stone has been popular for use on floors for centuries and for very good reason. Stone tile brings the colors and texture of nature to our homes and adds a quality and warmth to a room that's not possible with any other material.

Smoketown Floor Covering
Smoketown Floor Covering
2483 Old Phila Pike
Smoketown
,
PA
17576
717-393-7265

10 miles from quarryville, PA
---
---
Major Natural Stone Floors Brands:
InterCeramic® USA Stone

---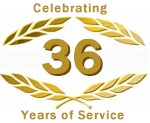 Chester County Flooring Company, Inc.
Chester County Flooring Company, Inc.
420 West 1st Avenue
Parkesburg
,
PA
19365
610-857-8200

12 miles from quarryville, PA
---
---
Major Natural Stone Floors Brands:
InterCeramic® USA Stone
---
Indoor City Of Lancaster Inc
Indoor City Of Lancaster Inc
481 Harrisburg Avenue
Lancaster
,
PA
17603
717-397-5234

14 miles from quarryville, PA
---
---
Major Natural Stone Floors Brands:
InterCeramic® USA Stone

---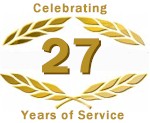 Quality Floors Inc
Quality Floors Inc
870 East Main Street
New Holland
,
PA
17557
717-354-6138

14 miles from quarryville, PA
---
---
Major Natural Stone Floors Brands:
InterCeramic® USA Stone
Natural Stone Flooring Products:
Flagstone, Granite Tile, Limestone Tile, Marble Tile Flooring, Mosaic Stone, Natural Stone, Slate Flooring, Travertine Tile, Trims & Moldings, Tumbledstone
---
Richard's Floor Covering Inc
Richard's Floor Covering Inc
360 Steel Way
Lancaster
,
PA
17601
717-397-5331

16 miles from quarryville, PA
---
---
Major Natural Stone Floors Brands:
InterCeramic® USA Stone

---

Glen Echo Furniture
Glen Echo Furniture
3525 Conowingo Road
Street
,
MD
21154
410-838-6618

19 miles from quarryville, PA
---
---
Major Natural Stone Floors Brands:
InterCeramic® USA Stone

---

Bill's Carpet & Flooring
Bill's Carpet & Flooring
1073 Sharp Avenue
Ephrata
,
PA
17522
717-733-1516

20 miles from quarryville, PA
---
---
Major Natural Stone Floors Brands:
InterCeramic® USA Stone
---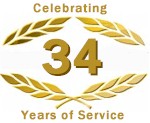 Elkton Carpet & Tile
Elkton Carpet & Tile
249 A South Bridge Street
Elkton
,
MD
21921
410-398-7475

23 miles from quarryville, PA
---
---
Major Natural Stone Floors Brands:
InterCeramic® USA Stone
---

McCarter Home Decorating
McCarter Home Decorating
4431 Lincoln Highway
Downingtown
,
PA
19335
610-269-1150

24 miles from quarryville, PA
---
---
Major Natural Stone Floors Brands:
InterCeramic® USA Stone
---
L & L Carpets
L & L Carpets
900 Interchange Boulevard
Newark
,
DE
19711
410-676-6135

25 miles from quarryville, PA

Churchville Tile & Marble
Churchville Tile & Marble
4 Newport Drive
Forest Hill
,
MD
21050
410-879-3010

25 miles from quarryville, PA
---
---
Major Natural Stone Floors Brands:
InterCeramic® USA Stone
---
---
Narrow Your Focus for a Particular Brand of Natural Stone Floors
---
Narrow Your Focus for a Particular Product Type of Natural Stone Floors