Laminate Flooring Dealers:
Holmes, Glenolden, Morton, Folsom
See all of the flooring stores near Holmes PA that will assist you in selecting the perfect laminate flooring! Most store are full service dealers that carry all types of flooring. You can also determine if each store in offers laminate flooring installation, repair and cleaning! Our selection of laminate flooring offers the perfect combination of beauty, maintenance and durability. With hundreds of unique colors and patterns, you are sure to find the perfect look to coordinate with your decor.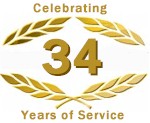 General Floor Industries
610-461-5300

0 miles from holmes, PA
---
---
Major Laminate Flooring Brands:
Mannington Laminate Flooring, Armstrong Laminate Flooring
Laminate Flooring Products:
Laminate Flooring
---
County Carpet & Flooring, Inc.
County Carpet & Flooring, Inc.
2226 Amosland Road
Holmes
,
PA
19043
610-586-8556

0 miles from holmes, PA
---
---
Major Laminate Flooring Brands:
Shaw Laminate Flooring
Laminate Flooring Products:
Laminate Flooring, Laminate Flooring Planks
---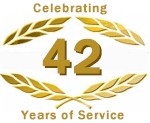 Carpet Fair Inc
Carpet Fair Inc
144 Baltimore Pike
Springfield
,
PA
19064
610-328-1525

2 miles from holmes, PA
---
---
Major Laminate Flooring Brands:
Shaw Laminate Flooring, Pergo® Laminate Flooring, American Concepts Laminate Flooring, Mohawk Laminate Flooring
Laminate Flooring Products:
Laminate Flooring, Laminate Flooring Planks, Laminate Flooring Tile
---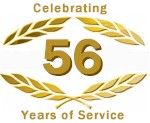 Pandolfi House Of Carpets
Pandolfi House Of Carpets
794 Baltimore Pike
Springfield
,
PA
19064
610-544-6380

2 miles from holmes, PA
---
---
Major Laminate Flooring Brands:
Shaw Laminate Flooring
Laminate Flooring Products:
Laminate Flooring, Laminate Flooring Planks
---
Galdo Mark Ceramic Tile & Flooring
Galdo Mark Ceramic Tile & Flooring
92 East Baltimore Pike
Lansdowne
,
PA
19050
610-259-0438

2 miles from holmes, PA
---
---
Major Laminate Flooring Brands:
Mannington Laminate Flooring
Laminate Flooring Products:
Laminate Flooring
---
Genos Carpet Factory Warehouse
Genos Carpet Factory Warehouse
2528 69th Street
Philadelphia
,
PA
19142
215-365-8321

3 miles from holmes, PA
---
---
Major Laminate Flooring Brands:
Mohawk Laminate Flooring
Laminate Flooring Products:
Laminate Flooring
---
Haverford Kitchens & Bath
Haverford Kitchens & Bath
1125 West Chester Pike
Havertown
,
PA
19083
610-924-0700

4 miles from holmes, PA
---
---
Major Laminate Flooring Brands:
Mannington Laminate Flooring
Laminate Flooring Products:
Laminate Flooring

---
Carpet Warehouse
Carpet Warehouse
620 Park Way
Broomall
,
PA
19008
610-353-1312

5 miles from holmes, PA
---
---
Major Laminate Flooring Brands:
Shaw Laminate Flooring
Laminate Flooring Products:
Laminate Flooring, Laminate Flooring Planks
---
Boyle's Floor & Window Coverings
Boyle's Floor & Window Coverings
2920 West Chester Pike
Broomall
,
PA
19008
610-353-0400

5 miles from holmes, PA
---
---
Major Laminate Flooring Brands:
Shaw Laminate Flooring, Mannington Laminate Flooring, Armstrong Laminate Flooring
Laminate Flooring Products:
Laminate Flooring, Laminate Flooring Planks
---

Eldorado Carpet One
Eldorado Carpet One
396 Reed Road
Broomall
,
PA
19008
610-543-2400

5 miles from holmes, PA
---
---
Major Laminate Flooring Brands:
Shaw Laminate Flooring, Mannington Laminate Flooring
Laminate Flooring Products:
Laminate Flooring, Laminate Flooring Planks, Laminate Flooring Tile
---
Morton Floor Covering Company
Morton Floor Covering Company
620 Parkway Drive
Broomall
,
PA
19008
610-353-1312

5 miles from holmes, PA
---
---
Major Laminate Flooring Brands:
Shaw Laminate Flooring, Mannington Laminate Flooring
Laminate Flooring Products:
Laminate Flooring, Laminate Flooring Planks
---
---
Narrow Your Focus for a Particular Brand of Laminate Flooring
---
Narrow Your Focus for a Particular Product Type of Laminate Flooring