Wood Flooring Dealers:
Bessemer, Edinburg, New Middletown, Lowellville
See all of the flooring stores near Hillsville PA that will assist you in selecting the perfect wood flooring! Most store are full service dealers that carry all types of flooring. You can also determine if each store in offers wood flooring installation, repair and cleaning! Our selection of wood flooring offers the perfect combination of beauty, maintenance and durability. With hundreds of unique colors and patterns, you are sure to find the perfect look to coordinate with your decor.
New Castle Kitchen & Bath
New Castle Kitchen & Bath
4834 State Route 18 South
New Castle
,
PA
16102
724-652-6697

6 miles from hillsville, PA
---
---
Wood Flooring Products:
Engineered Plank Flooring, Prefinished Solid Plank, Wood Flooring
---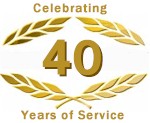 Home Carpet Company
Home Carpet Company
8479 Market Street
Boardman
,
OH
44512
330-629-8777

9 miles from hillsville, PA
---
Thursday: 10:00am - 8:00pm
---
Major Wood Flooring Brands:
Shaw Hardwoods Flooring, Bruce Hardwood Flooring, Mirage Hardwood Floors, Anderson® EnCore Plus®, Bella Cera Hardwood Floors, BerryAlloc Parquet Flooring, Natural CORK® Flooring, Teragren Bamboo Flooring, Navarre Oil Finished Hardwoods, Mercier Wood Flooring, Anderson® Hardwood Floors, Chelsea Plank Flooring
Wood Flooring Products:
Bamboo Flooring, Borders and Accents, Cork Flooring, Engineered Plank Flooring, Engineered Wood Flooring, Prefinished Solid Plank, Solid Plank Flooring, Wide Plank Flooring, Wood Flooring
---
Patella's Flooring
Patella's Flooring
6620 Market Street
Boardman
,
OH
44512
330-758-4099

9 miles from hillsville, PA
---
---
Wood Flooring Products:
Engineered Plank Flooring, Prefinished Solid Plank, Wood Flooring
---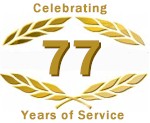 Rusco Design Center
Rusco Design Center
1280 Boardman Poland Road
Boardman
,
OH
44512
330-758-0378

9 miles from hillsville, PA
---
---
Wood Flooring Products:
Engineered Plank Flooring, Prefinished Solid Plank, Wood Flooring
---
Jim Rohan Floor Covering
Jim Rohan Floor Covering
3045 Belmont Avenue
Youngstown
,
OH
44505
330-759-7900

9 miles from hillsville, PA
---
---
Wood Flooring Products:
Engineered Plank Flooring, Prefinished Solid Plank, Wood Flooring
---
Wampum Improvement Center
Wampum Improvement Center
3422 State Route 18
Wampum
,
PA
16157
724-535-8340

10 miles from hillsville, PA
---
---
Wood Flooring Products:
Engineered Plank Flooring, Prefinished Solid Plank, Wood Flooring
---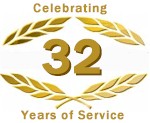 Hubbard Lumber Inc
Hubbard Lumber Inc
5690 West Liberty Street
Hubbard
,
OH
44425
330-759-7115

12 miles from hillsville, PA
---
---
Wood Flooring Products:
Engineered Plank Flooring, Prefinished Solid Plank, Wood Flooring
---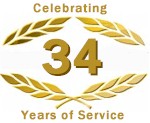 M E Supply
M E Supply
1340 State Route 14
Columbiana
,
OH
44408
330-482-5163

13 miles from hillsville, PA
---
---
Wood Flooring Products:
Engineered Plank Flooring, Prefinished Solid Plank, Wood Flooring
---
Bernard Daniels Lumber Company
Bernard Daniels Lumber Company
250 Railroad Street
Canfield
,
OH
44406
330-533-2211

13 miles from hillsville, PA
---
---
Wood Flooring Products:
Engineered Plank Flooring, Prefinished Solid Plank, Wood Flooring

---
Tondo Carpets Inc
Tondo Carpets Inc
1222 Keefer Road
Girard
,
OH
44420
330-539-6014

14 miles from hillsville, PA
---
---
Major Wood Flooring Brands:
Anderson® Hardwood Floors
Wood Flooring Products:
Borders and Accents, Engineered Wood Flooring, Prefinished Solid Plank

---

Biviano Floor & Wall Coverings - Carpet One
Biviano Floor & Wall Coverings - Carpet One
1828 North State Street
Girard
,
OH
44420
330-545-9968

14 miles from hillsville, PA
---
Thursday: 8:30am - 8:00pm est
---
Wood Flooring Products:
Acrylic Impregnated, Bamboo Flooring, Borders and Accents, Cork Flooring, Cork Plank Flooring, Cork Sheet Goods, Cork Tile Flooring, Engineered Longstrip, Engineered Parquet, Engineered Plank Flooring, Engineered Wood Flooring, Exotic Hardwood Flooring, Hand Scraped Wood Floors, Hardwood Plank Flooring, Hardwood Strip Flooring, Parquet Flooring, Prefinished Engineered Parquet, Prefinished Engineered Plank, Prefinished Solid Parquet, Prefinished Solid Plank, Prefinished Strip Flooring, Solid Plank Flooring, Wide Plank Flooring, Wood Flooring
---