Natural Stone Flooring Dealers:
Fort Washington, Dresher, Oreland, Lower Gwynedd
See all of the flooring stores near Fort_washington PA that will assist you in selecting the perfect natural stone flooring! Most store are full service dealers that carry all types of flooring. You can also determine if each store in offers natural stone flooring installation, repair and cleaning! Natural stone has been popular for use on floors for centuries and for very good reason. Stone tile brings the colors and texture of nature to our homes and adds a quality and warmth to a room that's not possible with any other material.

Valley Forge Rug
Valley Forge Rug
9th & Dekalb Street
Bridgeport
,
PA
19405
610-272-6293

7 miles from fort washington, PA
---
---
Major Natural Stone Floors Brands:
InterCeramic® USA Stone

---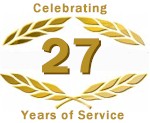 Suburban Marble & Granite
Suburban Marble & Granite
1010 Pulinski Road
Ivyland
,
PA
18974
215-956-9711

7 miles from fort washington, PA
Mohawk Tile & Marble
Mohawk Tile & Marble
410 Swedeland Road
King Of Prussia
,
PA
19406
610-279-2700

8 miles from fort washington, PA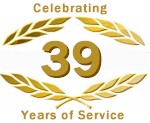 American Tile & Marble
American Tile & Marble
1975 West Main Street
Jeffersonville
,
PA
19403
610-630-3831

9 miles from fort washington, PA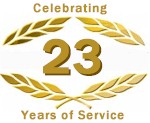 Akropolis Marble & Granite Imports Inc
Akropolis Marble & Granite Imports Inc
311 Bethlehem Pike (RT309) Colmar
Hatfield
,
PA
18915
610-272-2700

9 miles from fort washington, PA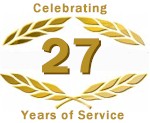 Mayo Ceramic Tile & Marble
Mayo Ceramic Tile & Marble
139 North Bethlehem Pike
Colmar
,
PA
18915
215-997-1688

9 miles from fort washington, PA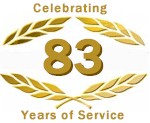 Bell Floor Covering
Bell Floor Covering
1050 North 2nd Street
Philadelphia
,
PA
19123
215-925-3089

12 miles from fort washington, PA
---
---
Major Natural Stone Floors Brands:
InterCeramic® USA Stone
---

Abram W Bergey & Sons
Abram W Bergey & Sons
311 Main Street
Harleysville
,
PA
19438
215-256-8846

13 miles from fort washington, PA
---
---
Major Natural Stone Floors Brands:
InterCeramic® USA Stone
---

A & E Flooring
A & E Flooring
3808 Ridge Pike
Collegeville
,
PA
19426
610-831-5942

13 miles from fort washington, PA
---
---
Major Natural Stone Floors Brands:
InterCeramic® USA Stone
---

Room By Room Design
Room By Room Design
1152 Oxford Valley Road
Levittown
,
PA
18901
215-547-8401

13 miles from fort washington, PA
---
---
Major Natural Stone Floors Brands:
InterCeramic® USA Stone

---
Angelo's Marble & Granite
Angelo's Marble & Granite
2500 Ellsworth St
Philadelphia
,
PA
19146
215-546-5777

13 miles from fort washington, PA
---
Narrow Your Focus for a Particular Brand of Natural Stone Floors
---
Narrow Your Focus for a Particular Product Type of Natural Stone Floors