Laminate Flooring Dealers:
Fairchance, Smithfield, Hopwood, Uniontown
See all of the flooring stores near Fairchance PA that will assist you in selecting the perfect laminate flooring! Most store are full service dealers that carry all types of flooring. You can also determine if each store in offers laminate flooring installation, repair and cleaning! Our selection of laminate flooring offers the perfect combination of beauty, maintenance and durability. With hundreds of unique colors and patterns, you are sure to find the perfect look to coordinate with your decor.
Dom Polito Custom Carpet
Dom Polito Custom Carpet
Route 40 East
Hopwood
,
PA
15445
724-437-2677

4 miles from fairchance, PA
---
---
Major Laminate Flooring Brands:
Tarkett Laminate Flooring

---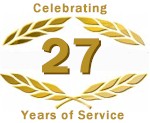 Dom Polito Jr. Inc.
Dom Polito Jr. Inc.
12 Paul St
Hopwood
,
PA
15445
724 438-2232

4 miles from fairchance, PA
---
---
Major Laminate Flooring Brands:
Shaw Laminate Flooring, BerryAlloc Laminate Flooring, Mohawk Laminate Flooring, Armstrong Laminate Flooring, Bruce Laminate Flooring, Tarkett Laminate Flooring, Quick Step Laminate Flooring
Laminate Flooring Products:
Laminate Flooring, Laminate Flooring Planks, Laminate Flooring Tile

---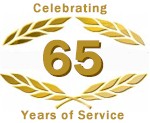 Faris Carpet & Tile
Faris Carpet & Tile
7495 National Pike
Uniontown
,
PA
15401
724-438-0983

5 miles from fairchance, PA
---
---
Major Laminate Flooring Brands:
BerryAlloc Laminate Flooring, Shaw Laminate Flooring, Armstrong Laminate Flooring, Pergo® Laminate Flooring, Tarkett Laminate Flooring, Mannington Laminate Flooring, American Concepts Laminate Flooring
Laminate Flooring Products:
Laminate Flooring, Laminate Flooring Planks, Laminate Flooring Tile
---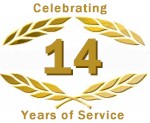 Shamrock Carpets
Shamrock Carpets
575 Morgantown Road
Uniontown
,
PA
15401
724-439-1819

5 miles from fairchance, PA
---
---
Major Laminate Flooring Brands:
Armstrong Laminate Flooring
---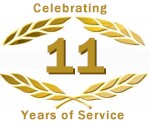 J & J Floor Covering LLC
J & J Floor Covering LLC
110 Daniel Drive
Uniontown
,
PA
15401
724-439-1601

5 miles from fairchance, PA
---
---
Major Laminate Flooring Brands:
Armstrong Laminate Flooring

---
Pro Carpet
Pro Carpet
573 National Pike West
Brownsville
,
PA
15417
724-785-8861

14 miles from fairchance, PA
---
---
Major Laminate Flooring Brands:
Tarkett Laminate Flooring
---
Roger's Carpet Warehouse
Roger's Carpet Warehouse
15 Cleveland Avenue
Westover
,
WV
26502
304-296-6350

15 miles from fairchance, PA
---
---
Major Laminate Flooring Brands:
Shaw Laminate Flooring, Mannington Laminate Flooring
Laminate Flooring Products:
Laminate Flooring, Laminate Flooring Planks

---
Stone & Company
Stone & Company
606 Mccormick Avenue
Connellsvi
,
PA
15425
724-628-2200

15 miles from fairchance, PA
---
---
Laminate Flooring Products:
Laminate Flooring Planks, Laminate Flooring Tile
---

B & K Carpet One
B & K Carpet One
82 Greenbag Road
Morgantown
,
WV
26505
304-292-6040

16 miles from fairchance, PA
---
---
Laminate Flooring Products:
Laminate Flooring Planks, Laminate Flooring Tile
---
Construction Supply Company
Construction Supply Company
1580 Earl L Core D
Morgantown
,
WV
26505
304-292-1340

16 miles from fairchance, PA
---
---
Laminate Flooring Products:
Laminate Flooring Planks, Laminate Flooring Tile
---
Carpet Co - Op
Carpet Co - Op
115 Spears Street
Belle Vernon
,
PA
15012
724-489-1112

21 miles from fairchance, PA
---
---
Major Laminate Flooring Brands:
Tarkett Laminate Flooring
Laminate Flooring Products:
Laminate Flooring Planks, Laminate Flooring Tile
---
---
Narrow Your Focus for a Particular Brand of Laminate Flooring
---
Narrow Your Focus for a Particular Product Type of Laminate Flooring