Tile Flooring Dealers:
East Berlin, York Springs, Abbottstown, New Oxford
See all of the flooring stores near East Berlin PA that will assist you in selecting the perfect tile flooring! Most store are full service dealers that carry all types of flooring. You can also determine if each store in offers tile flooring installation, repair and cleaning! Our selection of ceramic tile flooring offers the perfect combination of beauty, maintenance and durability. With hundreds of unique colors and patterns, you are sure to find the perfect look to coordinate with your decor.
Aiello's Custom
Aiello's Custom
60 Shamrock Lane
New Oxford
,
PA
17350
717-451-3910

5 miles from east berlin, PA
---
---
Major Ceramic/Porcelain Brands:
Florida Tile
Tile Flooring Products:
Bathroom Tile, Ceramic Tile, Kitchen Tile
---

Essis & Sons
Essis & Sons
3185 Carlisle Pike Route 94
New Oxford
,
PA
17350
717-624-0062

5 miles from east berlin, PA
---
---
Major Ceramic/Porcelain Brands:
Florida Tile
Tile Flooring Products:
Bathroom Tile, Ceramic Tile, Kitchen Tile
---
GA Mummert Floor Coverng
GA Mummert Floor Coverng
380 Dicks Dam Road
New Oxford
,
PA
17350
717-624-4598

5 miles from east berlin, PA
---
---
Major Ceramic/Porcelain Brands:
Florida Tile
Tile Flooring Products:
Bathroom Tile, Ceramic Tile, Kitchen Tile
---
Charles F Zeigler & Sons Floor
Charles F Zeigler & Sons Floor
1110 West Elm Avenue
Hanover
,
PA
17331
717-637-4383

12 miles from east berlin, PA
---
---
Major Ceramic/Porcelain Brands:
American Olean® Tile, InterCeramic® USA Tile, Marazzi Tile USA, Azuvi Ceramic Tile
Tile Flooring Products:
Bathroom Tile, Ceramic Tile, Decorative Tile, Kitchen Tile, Mosaic Tile, Mosaic Tile (glass), Porcelain Tile, Spa and Pool Tile

---
Accent Flooring & More
Accent Flooring & More
2145 Baltimore Pike
Hanover
,
PA
17331
717-632-7775

12 miles from east berlin, PA
---
---
Major Ceramic/Porcelain Brands:
Mohawk Ceramic Tile

---
Donald L Trump & Son Floor Coverings
Donald L Trump & Son Floor Coverings
225 George Street
Hanover
,
PA
17331
717-630-8363

12 miles from east berlin, PA
---
---
Major Ceramic/Porcelain Brands:
Florida Tile
Tile Flooring Products:
Bathroom Tile, Ceramic Tile, Kitchen Tile
---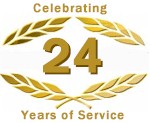 East Coast Floor Design Inc
East Coast Floor Design Inc
88 Musselman Road
Hanover
,
PA
17331
717-465-0559

12 miles from east berlin, PA
---
---
Major Ceramic/Porcelain Brands:
Florida Tile
Tile Flooring Products:
Bathroom Tile, Ceramic Tile, Kitchen Tile
---
John H Myers & Son Inc
John H Myers & Son Inc
2200 Monroe Street
York
,
PA
17404
717-792-2500

13 miles from east berlin, PA
---
---
Major Ceramic/Porcelain Brands:
Florida Tile
Tile Flooring Products:
Bathroom Tile, Ceramic Tile, Kitchen Tile

---
The Carpetman Of York Inc
The Carpetman Of York Inc
700 West Market Street
York
,
PA
17404
717-846-2000

13 miles from east berlin, PA
---
Friday: 9:00am-5:00pm est
---
Major Ceramic/Porcelain Brands:
Florida Tile
Tile Flooring Products:
Bathroom Tile, Ceramic Tile, Kitchen Tile
---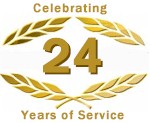 York Classic Carpets Ltd
York Classic Carpets Ltd
2323 Carlisle Road
York
,
PA
17404
717-767-3690

13 miles from east berlin, PA
---
---
Major Ceramic/Porcelain Brands:
Florida Tile
Tile Flooring Products:
Bathroom Tile, Ceramic Tile, Kitchen Tile
---
David C Stoner Jr
David C Stoner Jr
206 Ewell Avenue
Gettysburg
,
PA
17325
717-334-1019

14 miles from east berlin, PA
---
---
Major Ceramic/Porcelain Brands:
Florida Tile
Tile Flooring Products:
Bathroom Tile, Ceramic Tile, Kitchen Tile
---
---
Narrow Your Focus for a Particular Brand of Ceramic/Porcelain
---
Narrow Your Focus for a Particular Product Type of Ceramic/Porcelain