Carpeting Dealers:
Lenoxville, Union Dale, Carbondale, Childs
See all of the flooring stores near Clifford PA that will assist you in selecting the perfect carpeting! Most store are full service dealers that carry all types of flooring. You can also determine if each store in offers carpeting installation, repair and cleaning! We offer a vast selection of carpet consisting of various textures, colors, and styles. With so many options, you are sure to find the right carpet to solidify your home's interior and reflect your personal tastes.
Tom's Floor Shop, Inc.
Tom's Floor Shop, Inc.
305 Main Street
Childs
,
PA
18407
570-282-5389

6 miles from clifford, PA
---
---
Major Carpeting Brands:
Philadelphia Commercial, ShawMark Carpet, Queen Carpet, Shaw Carpet, Fabrica Carpet, Patcraft Commercial Carpet, Caress Carpet by Shaw

---
Dalton Carpet
Dalton Carpet
2100 Route 6 & 11
La Plume
,
PA
18440
570-945-7734

10 miles from clifford, PA
---
---
Major Carpeting Brands:
Fabrica Carpet, Atlas Carpet Mills, Queen Carpet, Constantine Carpets, Masland Carpet, ShawMark Carpet, Kane Carpet, Anderson Tuftex Carpet, Karastan Carpet, STAINMASTER® Carpet, Shaw Carpet, Joy Commercial Carpets, Philadelphia Commercial, Stanton Carpet, Fortune Contract Carpet, Cherokee Carpet Industries
Carpeting Products:
Wool Carpets

---

Design Home Gallery
Design Home Gallery
5599 Route 6
Dickson City
,
PA
18508
570-383-1112

14 miles from clifford, PA
---
---
Major Carpeting Brands:
Milliken Commercial Carpet, ShawMark Carpet, Stanton Carpet, Interface Flooring Systems, Mohawk Carpet
Carpeting Products:
Carpeting

---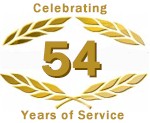 Giant Floor Covering
Giant Floor Covering
75 Morgan Highway
Scranton
,
PA
18508
570-342-7727

14 miles from clifford, PA
---
---
Major Carpeting Brands:
STAINMASTER® Carpet

---
The Floor Store Inc
The Floor Store Inc
1650 North Keyser Avenue
Scranton
,
PA
18508
570-342-9952

14 miles from clifford, PA
---
---
Major Carpeting Brands:
Mohawk Carpet, Milliken Commercial Carpet, Kraus Carpet, Dixie Home Carpets, Shaw Carpet, Southwind Carpets, Caress Carpet by Shaw
---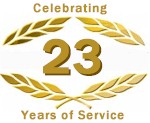 Jerry's Comfort Flooring
Jerry's Comfort Flooring
401 North Keyser Avenue
Scranton
,
PA
18504
570-346-4654

16 miles from clifford, PA
Pratts Decorator Showcase Inc
Pratts Decorator Showcase Inc
654 Park Street
Honesdale
,
PA
18431
570-253-1580

18 miles from clifford, PA
---
---
Major Carpeting Brands:
Philadelphia Commercial, Anderson Tuftex Carpet, Queen Carpet, Patcraft Commercial Carpet, Shaw Carpet, Caress Carpet by Shaw, Nourison Broadloom Carpet
Carpeting Products:
Commercial Carpet
---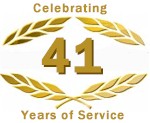 Jake's Carpet
Jake's Carpet
577 Hamlin Highway
Hamlin
,
PA
18427
570-689-7188

21 miles from clifford, PA
---
---
Major Carpeting Brands:
Mohawk Carpet, Philadelphia Commercial, Queen Carpet, STAINMASTER® Carpet, Shaw Carpet, Milliken Commercial Carpet, Shaw ClearTouch Carpet, Patcraft Commercial Carpet
Carpeting Products:
Berber Carpet, Carpet Base, Carpeting, Children and Juvenile Carpet, Commercial (tufted), Commercial (woven), Commercial Carpet, Commercial Cut Pile, Commercial Cut Pile (pattern), Commercial Cut Pile (texture), Commercial Cut and Uncut, Commercial Cut and Uncut (pattern), Commercial Cut and Uncut (texture), Commercial Loop Pile, Commercial Loop Pile (pattern), Commercial Loop Pile (texture), Commercial Printed Carpet, Cushion Back Carpeting, Indoor and Outdoor Carpet, Modular Carpet Tile, Needlepunch Carpets, Patterned Carpet, Recycled, Saxony (plush), Saxony (textured), Sculptured and Cut & Loop, Shag Carpet, Spike Resistant Carpet, Synthetic Turf
---

Ken-Mar Home Furniture
Ken-Mar Home Furniture
Main Street Route 6
Meshoppen
,
PA
18630
570-833-5191

22 miles from clifford, PA
---
---
Major Carpeting Brands:
Milliken Commercial Carpet, ShawMark Carpet, Mohawk Carpet, Interface Flooring Systems, Stanton Carpet
Carpeting Products:
Carpeting
---

Projan Custom Flooring
Projan Custom Flooring
Hc 62, Box 24A
Tyler Hill
,
PA
18469
570-224-6343

22 miles from clifford, PA
---
---
Major Carpeting Brands:
Mohawk Carpet, STAINMASTER® Carpet, Interface Flooring Systems, Stanton Carpet, ShawMark Carpet, Milliken Commercial Carpet
---
KW Carpets & More
KW Carpets & More
Memorial Highway
Dallas
,
PA
18612
570-675-8691

28 miles from clifford, PA
---
---
Major Carpeting Brands:
Shaw Carpet, Philadelphia Commercial, Caress Carpet by Shaw
---