Tile Flooring Dealers:
Chester Township, Brookhaven, Chester, Crum Lynne
See all of the flooring stores near Chester PA that will assist you in selecting the perfect tile flooring! Most store are full service dealers that carry all types of flooring. You can also determine if each store in offers tile flooring installation, repair and cleaning! Our selection of ceramic tile flooring offers the perfect combination of beauty, maintenance and durability. With hundreds of unique colors and patterns, you are sure to find the perfect look to coordinate with your decor.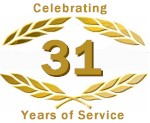 Har-Pat Flooring Shutters and Blinds
Har-Pat Flooring Shutters and Blinds
45 Milton Drive
Aston
,
PA
19014
610-497-1555

3 miles from chester, PA
---
---
Major Ceramic/Porcelain Brands:
Shaw Tile Flooring
Tile Flooring Products:
Bathroom Tile, Decorative Tile, Kitchen Tile
---
Marble Crafters Usa
Marble Crafters Usa
11 Nealy Boulevard
Trainer
,
PA
19061
610-497-6700

3 miles from chester, PA
---
---
Major Ceramic/Porcelain Brands:
Florida Tile
Tile Flooring Products:
Bathroom Tile, Ceramic Tile, Kitchen Tile
---
Imperial Marble & Granite Inc
Imperial Marble & Granite Inc
10 Industrial Highway
Lester
,
PA
19113
610-521-0130

4 miles from chester, PA
---
---
Major Ceramic/Porcelain Brands:
Florida Tile
Tile Flooring Products:
Bathroom Tile, Ceramic Tile, Kitchen Tile

---
Wolfenden Floors
Wolfenden Floors
609 West State Street
Media
,
PA
19063
610-565-5785

5 miles from chester, PA
---
---
Major Ceramic/Porcelain Brands:
Florida Tile
Tile Flooring Products:
Bathroom Tile, Ceramic Tile, Kitchen Tile
---
Mont's Carpet Sales
Mont's Carpet Sales
20 Repauno Avenue
Gibbstown
,
NJ
08027
856-423-7861

5 miles from chester, PA
---
---
Major Ceramic/Porcelain Brands:
Shaw Tile Flooring
Tile Flooring Products:
Bathroom Tile, Decorative Tile, Kitchen Tile
---
East Coast Tile & Marble
East Coast Tile & Marble
100 Namons Court
Claymont
,
DE
19703
610-721-1690

5 miles from chester, PA
---
---
Major Ceramic/Porcelain Brands:
Daltile® Tile
Tile Flooring Products:
Bathroom Tile, Ceramic Tile, Kitchen Tile, Mosaic Tile (glass), Porcelain Tile, Spa and Pool Tile
---
Elegance For The Bath
Elegance For The Bath
2724 Philadelphia Pike
Claymont
,
DE
19703
302-246-0208

5 miles from chester, PA
---
---
Major Ceramic/Porcelain Brands:
Florida Tile
Tile Flooring Products:
Bathroom Tile, Ceramic Tile, Kitchen Tile
---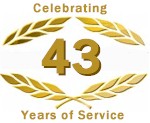 Carpet Fair Inc
Carpet Fair Inc
144 Baltimore Pike
Springfield
,
PA
19064
610-328-1525

5 miles from chester, PA
---
---
Major Ceramic/Porcelain Brands:
Shaw Tile Flooring, Mohawk Ceramic Tile
Tile Flooring Products:
Bathroom Tile, Decorative Tile, Kitchen Tile
---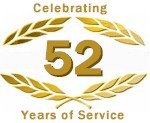 Roman Furniture & Floors
Roman Furniture & Floors
127 South Brinton Lake Road
Glen Mills
,
PA
19342
610-284-2200

7 miles from chester, PA
---
Saturday: 10:00am - 4:00pm est
---
Major Ceramic/Porcelain Brands:
Mannington Porcelain Tile, Mohawk Ceramic Tile
Tile Flooring Products:
Porcelain Tile
---
Galdo Mark Ceramic Tile & Flooring
Galdo Mark Ceramic Tile & Flooring
92 East Baltimore Pike
Lansdowne
,
PA
19050
610-259-0438

8 miles from chester, PA
---
---
Major Ceramic/Porcelain Brands:
Shaw Tile Flooring, Florida Tile
Tile Flooring Products:
Bathroom Tile, Ceramic Tile, Decorative Tile, Kitchen Tile
---
Carpet Warehouse
Carpet Warehouse
620 Park Way
Broomall
,
PA
19008
610-353-1312

9 miles from chester, PA
---
---
Major Ceramic/Porcelain Brands:
Shaw Tile Flooring
Tile Flooring Products:
Bathroom Tile, Decorative Tile, Kitchen Tile
---
---
Narrow Your Focus for a Particular Brand of Ceramic/Porcelain
---
Narrow Your Focus for a Particular Product Type of Ceramic/Porcelain