Vinyl Flooring Dealers:
Wilsonville, Sherwood, Tualatin, Aurora
See all of the flooring stores near Wilsonville OR that will assist you in selecting the perfect vinyl flooring! Most store are full service dealers that carry all types of flooring. You can also determine if each store in offers vinyl flooring installation, repair and cleaning! Our selection of vinyl sheet flooring offers the perfect combination of beauty, maintenance and durability. With hundreds of unique colors and patterns, you are sure to find the perfect look to coordinate with your decor.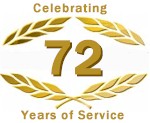 Wilsonville Carpets & Decorating
Wilsonville Carpets & Decorating
9150 SW Pioneer Court
Wilsonville
,
OR
97070
503-682-2520

0 miles from wilsonville, OR
---
---
Major Vinyl/Resilient Brands:
Tarkett Resilient Flooring, Tarkett FiberFloor
---
Carpet Network
Carpet Network
9600 SW Capitol Highway
Portland
,
OR
97062
503-244-2344

4 miles from wilsonville, OR
---
---
Major Vinyl/Resilient Brands:
Tarkett Resilient Flooring, Armstrong Sheet Vinyl Floors, Nafco Vinyl Flooring, Johnsonite® Commerical Flooring, Mannington Vinyl Flooring
Vinyl Flooring Products:
Cove Base (rubber), Resilient and Vinyl Flooring, Rubber Flooring

---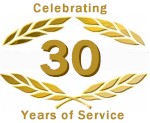 Rozos Flooring
Rozos Flooring
PO Box 1131
Tualatin
,
OR
97062
503-913-4678

4 miles from wilsonville, OR
---
---
Major Vinyl/Resilient Brands:
Tarkett Resilient Flooring, Johnsonite® Commerical Flooring, Armstrong Sheet Vinyl Floors, Flexco Rubber Flooring, Congoleum® Vinyl Flooring, Armstrong Commercial Resilient, Flexco® Resilient Floors, Metroflor Resilient Flooring, Tuflex® Rubber Flooring, Roppe Rubber Flooring, Toli Vinyl Flooring, Fritztile, Mannington Vinyl Flooring, Nafco Vinyl Flooring, Domco Vinyl Flooring, Azrock VCT Tile
Vinyl Flooring Products:
Cove Base (rubber), Linoleum Flooring, Resilient and Vinyl Flooring, Rubber Flooring, Vinyl Composition Tile (VCT)

---
Carpet For Less
Carpet For Less
1055 SE 2nd Avenue
Canby
,
OR
97013
503-651-3331

6 miles from wilsonville, OR
---
---
Major Vinyl/Resilient Brands:
Tarkett Resilient Flooring, Tarkett FiberFloor
---
Flecks Floor Covering Inc
Flecks Floor Covering Inc
6835 South Arndt Road
Canby
,
OR
97013
503-266-9692

6 miles from wilsonville, OR
---
---
Major Vinyl/Resilient Brands:
Tarkett Resilient Flooring, Tarkett FiberFloor
---
Pro Design
Pro Design
12568 SW Main Street
Tigard
,
OR
97223
503-746-7678

9 miles from wilsonville, OR
---
---
Major Vinyl/Resilient Brands:
Tarkett FiberFloor
---
Johnson's Flooring Inc
Johnson's Flooring Inc
300 East 1st Street
Newberg
,
OR
97132
503-538-4407

10 miles from wilsonville, OR
---
---
Major Vinyl/Resilient Brands:
Azrock VCT Tile
Vinyl Flooring Products:
Resilient and Vinyl Flooring, Vinyl Composition Tile (VCT)
---

Norman's Floor Covering
Norman's Floor Covering
900 Industrial Way
Newburg
,
OR
97132
503-538-8242

10 miles from wilsonville, OR
---
---
Major Vinyl/Resilient Brands:
IVC Vinyl Flooring, Mannington Vinyl Flooring, Armstrong Sheet Vinyl Floors, Congoleum® Vinyl Flooring
---
David C Bouyer Company
David C Bouyer Company
1401 Washington Street
Oregon City
,
OR
97045
503-722-0095

10 miles from wilsonville, OR
---
---
Major Vinyl/Resilient Brands:
Tarkett Resilient Flooring, Tarkett FiberFloor
---
Criterion Supply Inc
Criterion Supply Inc
4500 SE Criterion Court
Milwaukie
,
OR
97222
800-950-0002

11 miles from wilsonville, OR
---
---
Major Vinyl/Resilient Brands:
Johnsonite® Commerical Flooring, Domco Vinyl Flooring, Nafco Vinyl Flooring, Azrock Solid Vinyl Tile
Vinyl Flooring Products:
Cove Base (rubber), Resilient and Vinyl Flooring, Rubber Flooring
---
Carpet Mill Outlet
Carpet Mill Outlet
2000 SE Milport Road
Portland
,
OR
97222
503-786-9441

11 miles from wilsonville, OR
---
---
Major Vinyl/Resilient Brands:
Tarkett FiberFloor
---