Wood Flooring Dealers:
Junction City, Cheshire, Harrisburg, Elmira
See all of the flooring stores near Junction City OR that will assist you in selecting the perfect wood flooring! Most store are full service dealers that carry all types of flooring. You can also determine if each store in offers wood flooring installation, repair and cleaning! Our selection of wood flooring offers the perfect combination of beauty, maintenance and durability. With hundreds of unique colors and patterns, you are sure to find the perfect look to coordinate with your decor.
Far West Carpet Etc.
Far West Carpet Etc.
143 Madison Street
Eugene
,
OR
97402
541-343-2847

10 miles from junction city, OR
---
---
Major Wood Flooring Brands:
Shaw Hardwoods Flooring, Anderson® Hardwood Floors, Mannington Hardwood Flooring, Harris Wood® Floors
Wood Flooring Products:
Borders and Accents, Engineered Plank Flooring, Engineered Wood Flooring, Prefinished Solid Plank, Solid Plank Flooring, Wood Flooring

---

The Carpet Company
The Carpet Company
1585 West 7th Street
Eugene
,
OR
97402
541-484-5373

10 miles from junction city, OR
---
---
Major Wood Flooring Brands:
Bruce Hardwood Flooring, Mullican Hardwood Flooring, Armstrong Hardwood Flooring, Teragren Bamboo Flooring
---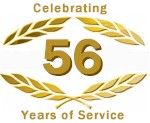 Floors Unlimited Inc
Floors Unlimited Inc
1 Club Road
Eugene
,
OR
97401
541-345-8448

11 miles from junction city, OR
---
---
Major Wood Flooring Brands:
Shaw Hardwoods Flooring, Kährs Hardwood Flooring, Mullican Hardwood Flooring, Mannington Hardwood Flooring, HomerWood™ Flooring, Robbins Hardwood Flooring, Bruce Hardwood Flooring, Armstrong Hardwood Flooring
Wood Flooring Products:
Bamboo Flooring, Cork Flooring, Cork Plank Flooring, Cork Tile Flooring, Distressed Wood Flooring, Engineered Longstrip, Engineered Parquet, Engineered Plank Flooring, Engineered Wood Flooring, Exotic Hardwood Flooring, Hand Scraped Wood Floors, Hardwood Flooring, Parquet Flooring, Parquet Flooring, Prefinished Engineered Plank, Prefinished Solid Parquet, Prefinished Solid Plank, Prefinished Strip Flooring, Random Width Plank, Solid Plank Flooring, Unfinished Engineered Plank, Unfinished Solid Plank, Wood Flooring

---

Imperial Floors
Imperial Floors
355 Lincoln Street
Eugene
,
OR
97401
541-342-5031

11 miles from junction city, OR
---
---
Wood Flooring Products:
Engineered Plank Flooring, Prefinished Solid Plank, Wood Flooring
---
Di's Carpet Warehouse
Di's Carpet Warehouse
774 Q Street
Springfield
,
OR
97477
541-741-6233

14 miles from junction city, OR
---
Monday: 9:00am-5:00pm est
---
Major Wood Flooring Brands:
Mannington Hardwood Flooring
Wood Flooring Products:
Engineered Plank Flooring, Wood Flooring
---

Benson Abbey Carpet
Benson Abbey Carpet
544 SW 4th Street
Corvallis
,
OR
97333
541-757-8553

22 miles from junction city, OR
---
---
Major Wood Flooring Brands:
Bruce Hardwood Flooring, Mullican Hardwood Flooring, Armstrong Hardwood Flooring, Teragren Bamboo Flooring
Wood Flooring Products:
Engineered Plank Flooring, Prefinished Solid Plank, Wood Flooring
---
American Home & Stone Inc
American Home & Stone Inc
2707 Main Street
Philomath
,
OR
97370
541-929-3110

26 miles from junction city, OR
---
---
Wood Flooring Products:
Engineered Plank Flooring, Prefinished Solid Plank, Wood Flooring
---
Corvallis Floor Coverings
Corvallis Floor Coverings
235 NW 2nd Street
Corvallis
,
OR
97330
541-753-8039

28 miles from junction city, OR
---
---
Wood Flooring Products:
Engineered Plank Flooring, Prefinished Solid Plank, Wood Flooring
---
Rogers & Son Inc
Rogers & Son Inc
1324 East Main Street
Cottage Grove
,
OR
97424
541-942-0500

30 miles from junction city, OR
---
---
Major Wood Flooring Brands:
Shaw Hardwoods Flooring, Natural CORK® Flooring, Mannington Hardwood Flooring, Anderson® Hardwood Floors
Wood Flooring Products:
Borders and Accents, Cork Flooring, Engineered Plank Flooring, Engineered Wood Flooring, Prefinished Solid Plank, Solid Plank Flooring, Wood Flooring

---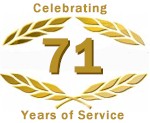 Whitaker Paint & Wallpaper
Whitaker Paint & Wallpaper
324 Main Street SE
Albany
,
OR
97321
541-928-8824

31 miles from junction city, OR
---
Monday: 9:00am-5:00pm est
---
Major Wood Flooring Brands:
Shaw Hardwoods Flooring, Mannington Hardwood Flooring
Wood Flooring Products:
Engineered Plank Flooring, Engineered Wood Flooring, Solid Plank Flooring, Wood Flooring
---
---
Narrow Your Focus for a Particular Brand of Wood Flooring
---
Narrow Your Focus for a Particular Product Type of Wood Flooring