Vinyl Flooring Dealers:
Junction City, Cheshire, Harrisburg, Elmira
See all of the flooring stores near Junction City OR that will assist you in selecting the perfect vinyl flooring! Most store are full service dealers that carry all types of flooring. You can also determine if each store in offers vinyl flooring installation, repair and cleaning! Our selection of vinyl sheet flooring offers the perfect combination of beauty, maintenance and durability. With hundreds of unique colors and patterns, you are sure to find the perfect look to coordinate with your decor.
Countryside Interiors
Countryside Interiors
1020 Ivy Street
Junctn City
,
OR
97448
541-998-6541

0 miles from junction city, OR
---
---
Major Vinyl/Resilient Brands:
Tarkett Sheet Vinyl Flooring, Tarkett FiberFloor
---
Far West Carpet Etc.
Far West Carpet Etc.
143 Madison Street
Eugene
,
OR
97402
541-343-2847

10 miles from junction city, OR
---
---
Major Vinyl/Resilient Brands:
Tarkett Sheet Vinyl Flooring, Azrock VCT Tile, Domco Vinyl Flooring, Nafco Vinyl Flooring, Johnsonite® Commerical Flooring, Tarkett FiberFloor
Vinyl Flooring Products:
Cove Base (rubber), Luxury Vinyl Plank Flooring, Luxury Vinyl Tile, Resilient and Vinyl Flooring, Rubber Flooring, Vinyl Composition Tile (VCT)

---

The Carpet Company
The Carpet Company
1585 West 7th Street
Eugene
,
OR
97402
541-484-5373

10 miles from junction city, OR
---
---
Major Vinyl/Resilient Brands:
Tarkett Sheet Vinyl Flooring, Congoleum® Vinyl Flooring, Tarkett FiberFloor
---
Jerry's Home Improvement Center
Jerry's Home Improvement Center
2600 Highway 99 North
Eugene
,
OR
97402
541-689-7848

10 miles from junction city, OR
---
---
Major Vinyl/Resilient Brands:
Tarkett Sheet Vinyl Flooring, Tarkett FiberFloor
---
Dalton Carpet Outlet
Dalton Carpet Outlet
3815 West 11th;
Eugene
,
OR
97402
541-686-3130

10 miles from junction city, OR
---
---
Major Vinyl/Resilient Brands:
Tarkett FiberFloor
---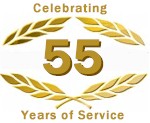 Floors Unlimited Inc
Floors Unlimited Inc
1 Club Road
Eugene
,
OR
97401
541-345-8448

11 miles from junction city, OR
---
---
Major Vinyl/Resilient Brands:
Armstrong Sheet Vinyl Floors, Tarkett Sheet Vinyl Flooring, Congoleum® Vinyl Flooring, Domco Vinyl Flooring, Mannington Vinyl Flooring, Roppe Rubber Flooring, Johnsonite® Commerical Flooring, Azrock VCT Tile, Armstrong Commercial Resilient, Amtico® Vinyl Flooring, Toli Vinyl Flooring, Flexco® Resilient Floors, Tarkett FiberFloor
Vinyl Flooring Products:
Cove Base (rubber), Cove Base (vinyl), Cushioned Vinyl Flooring, Homogeneous Vinyl Floors, Inlaid Vinyl (sheet), Linoleum Flooring, Luxury Vinyl Plank Flooring, Luxury Vinyl Sheet Flooring, Luxury Vinyl Tile, Resilient and Vinyl Flooring, Rubber Flooring, Rubber Sheet Flooring, Rubber Tile Floors, Sheet Vinyl Flooring, Vinyl Composition Tile (VCT)

---

GARDNER Floor Covering
GARDNER Floor Covering
764 Lincoln Street
Eugene
,
OR
97401
541-485-6984

11 miles from junction city, OR
---
---
Major Vinyl/Resilient Brands:
Tarkett FiberFloor
---

Imperial Floors
Imperial Floors
355 Lincoln Street
Eugene
,
OR
97401
541-342-5031

11 miles from junction city, OR
---
---
Major Vinyl/Resilient Brands:
Tarkett FiberFloor
---
Di's Carpet Warehouse
Di's Carpet Warehouse
774 Q Street
Springfield
,
OR
97477
541-741-6233

14 miles from junction city, OR
---
Monday: 9:00am-5:00pm est
---
Major Vinyl/Resilient Brands:
Mannington Vinyl Flooring, Domco Vinyl Flooring, Tarkett Sheet Vinyl Flooring, Johnsonite® Commerical Flooring, Nafco Vinyl Flooring, Tarkett FiberFloor
Vinyl Flooring Products:
Cove Base (rubber), Luxury Vinyl Plank Flooring, Luxury Vinyl Tile, Resilient and Vinyl Flooring, Rubber Flooring
---

Benson Abbey Carpet
Benson Abbey Carpet
544 SW 4th Street
Corvallis
,
OR
97333
541-757-8553

22 miles from junction city, OR
---
---
Major Vinyl/Resilient Brands:
Congoleum® Vinyl Flooring
---
Valley Floors To Go
Valley Floors To Go
1810 SW 3rd Street
Corvallis
,
OR
97333
541-207-3957

22 miles from junction city, OR
---
---
Major Vinyl/Resilient Brands:
Tarkett FiberFloor
---
---
Narrow Your Focus for a Particular Brand of Vinyl/Resilient
---
Narrow Your Focus for a Particular Product Type of Vinyl/Resilient