Wood Flooring Dealers:
Hillsboro, Aloha, Cornelius, North Plains
See all of the flooring stores near Hillsboro OR that will assist you in selecting the perfect wood flooring! Most store are full service dealers that carry all types of flooring. You can also determine if each store in offers wood flooring installation, repair and cleaning! Our selection of wood flooring offers the perfect combination of beauty, maintenance and durability. With hundreds of unique colors and patterns, you are sure to find the perfect look to coordinate with your decor.
Hillsboro Floor Covering Inc
Hillsboro Floor Covering Inc
1281 NE 25th Avenue
Hillsboro
,
OR
97124
503-640-2363

2 miles from hillsboro, OR
---
---
Wood Flooring Products:
Engineered Plank Flooring, Prefinished Solid Plank, Wood Flooring

---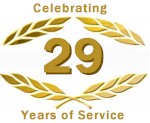 Interiors Plus Flooring
Interiors Plus Flooring
2020 NW Aloclek Drive
Hillsboro
,
OR
97124
503-533-4883

2 miles from hillsboro, OR
---
---
Major Wood Flooring Brands:
Shaw Hardwoods Flooring, Mannington Hardwood Flooring
Wood Flooring Products:
Bamboo Flooring, Cork Flooring, Cork Plank Flooring, Cork Tile Flooring, Engineered Longstrip, Engineered Plank Flooring, Engineered Wood Flooring, Exotic Hardwood Flooring, Hand Scraped Wood Floors, Prefinished Engineered Plank, Prefinished Solid Plank, Prefinished Strip Flooring, Random Width Plank, Solid Plank Flooring, Wood Flooring
---
Contract Furnishings Mart
Contract Furnishings Mart
4865 NW 235th Avenue
Hillsboro
,
OR
97124
503-716-4848

2 miles from hillsboro, OR
---
---
Wood Flooring Products:
Engineered Plank Flooring, Prefinished Solid Plank, Wood Flooring
---
Cliff's Interiors
Cliff's Interiors
Po Box 7058
Aloha
,
OR
97007
503-649-7428

4 miles from hillsboro, OR
---
---
Wood Flooring Products:
Engineered Plank Flooring, Prefinished Solid Plank, Wood Flooring
---
Cudahy Lumber Company
Cudahy Lumber Company
3010 Southeast Tualatin Valley Highway
Portland
,
OR
97298
503-648-0831

8 miles from hillsboro, OR
---
---
Wood Flooring Products:
Engineered Plank Flooring, Prefinished Solid Plank, Wood Flooring
---

Paulson's Carpet One
Paulson's Carpet One
10855 SW Cascade Boulevard
Tigard
,
OR
97223
503-620-7080

9 miles from hillsboro, OR
---
---
Wood Flooring Products:
Engineered Plank Flooring, Prefinished Solid Plank, Wood Flooring
---
Floor Coverings International
Floor Coverings International
10240 SW Nimbus Avenue
Tigard
,
OR
97223
503-334-4122

9 miles from hillsboro, OR
---
---
Wood Flooring Products:
Engineered Plank Flooring, Prefinished Solid Plank, Wood Flooring
---
Contract Furnishings Mart
Contract Furnishings Mart
14160 SW 72nd Avenue
Tigard
,
OR
97224
503-542-8900

10 miles from hillsboro, OR
---
---
Wood Flooring Products:
Engineered Plank Flooring, Prefinished Solid Plank, Wood Flooring
---
Prosource Of Portland
Prosource Of Portland
7550 SW Tech Center Drive
Tigard
,
OR
97224
503-598-7550

10 miles from hillsboro, OR
---
---
Wood Flooring Products:
Engineered Plank Flooring, Prefinished Solid Plank, Wood Flooring
---
Sherwin Williams #8173
Sherwin Williams #8173
3221 NW Guam
Portland
,
OR
97210
503-223-4182

11 miles from hillsboro, OR
---
---
Wood Flooring Products:
Engineered Plank Flooring, Prefinished Solid Plank, Wood Flooring
---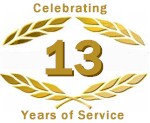 Simple Floors
Simple Floors
3477 NW Yeon Avenue
Portland
,
OR
97210
503-715-5532

11 miles from hillsboro, OR
---
---
Major Wood Flooring Brands:
Aacer Flooring , Dansk Hardwood Floors, Allwood Import, CFS Hardwood, Hallmark Hardwood Flooring, Teragren Bamboo Flooring, Provenza Hardwood Flooring, Urban Floor, HomerWood™ Flooring, Kentwood Hardwood Floors, Mirage Hardwood Floors
Wood Flooring Products:
Antique Wood Flooring, Bamboo Flooring, Cork Flooring, Custom Wood Floors, Distressed Wood Flooring, Engineered Wood Flooring, Exotic Hardwood Flooring, Hand Scraped Wood Floors, Hardwood Flooring, Solid Plank Flooring, Wide Plank Flooring, Wood Flooring
---