Laminate Flooring Dealers:
Gold Beach, Pistol River, Agness, Port Orford
See all of the flooring stores near Gold_beach OR that will assist you in selecting the perfect laminate flooring! Most store are full service dealers that carry all types of flooring. You can also determine if each store in offers laminate flooring installation, repair and cleaning! Our selection of laminate flooring offers the perfect combination of beauty, maintenance and durability. With hundreds of unique colors and patterns, you are sure to find the perfect look to coordinate with your decor.
Flooring For Less(beamans)
Flooring For Less(beamans)
1240 Chetco Avenue
Brookings
,
OR
97415
541-469-7224

26 miles from gold beach, OR
---
---
---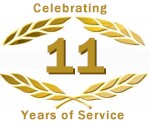 Kellum's Floors & More
Kellum's Floors & More
16158 Highway 101 South
Harbor
,
OR
97415
541-469-6777

26 miles from gold beach, OR
---
---
Major Laminate Flooring Brands:
Shaw Laminate Flooring, Mannington Laminate Flooring, Tarkett Laminate Flooring
Laminate Flooring Products:
Laminate Flooring, Laminate Flooring Planks

---

Discount Carpet One
Discount Carpet One
855-d Railroad Avenue
Brookings
,
OR
97415
541-412-1225

26 miles from gold beach, OR
---
---
Laminate Flooring Products:
Laminate Flooring Planks, Laminate Flooring Tile
---
Mc Court Floorcoverings
Mc Court Floorcoverings
16168 Highway 101 South
Harbor
,
OR
97415
541-469-7562

26 miles from gold beach, OR
---
---
Laminate Flooring Products:
Laminate Flooring Planks, Laminate Flooring Tile
---
Mccourt Floor Coverings
Mccourt Floor Coverings
16168 Highway 101 S01 South
Brookings
,
OR
97415
541-469-7562

26 miles from gold beach, OR