Laminate Flooring Dealers:
Sugarcreek, Dundee, Bucks, Baltic
See all of the flooring stores near Walnut Creek OH that will assist you in selecting the perfect laminate flooring! Most store are full service dealers that carry all types of flooring. You can also determine if each store in offers laminate flooring installation, repair and cleaning! Our selection of laminate flooring offers the perfect combination of beauty, maintenance and durability. With hundreds of unique colors and patterns, you are sure to find the perfect look to coordinate with your decor.
Keim Lumber Company
Keim Lumber Company
4465 Street Route 357
Charm
,
OH
44617
330-893-2251

4 miles from walnut creek, OH
---
---
Major Laminate Flooring Brands:
Mannington Laminate Flooring
Laminate Flooring Products:
Laminate Flooring, Laminate Flooring Planks, Laminate Flooring Tile
---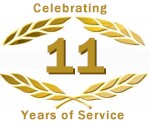 Kline Lumber & Hardware
Kline Lumber & Hardware
4292 State Route 39
Millersburg
,
OH
44654
330-893-4011

7 miles from walnut creek, OH
---
---
Laminate Flooring Products:
Laminate Flooring Planks, Laminate Flooring Tile
---
Country Floor
Country Floor
4391 Tr 369 Rte 4
Millersburg
,
OH
44654
330-893-2776

7 miles from walnut creek, OH
---
---
Major Laminate Flooring Brands:
Armstrong Laminate Flooring
---
Jackson Street Gallery
Jackson Street Gallery
56 East Jackson Street
Millersburg
,
OH
44654
330-674-3881

7 miles from walnut creek, OH
---
---
Major Laminate Flooring Brands:
Tarkett Laminate Flooring
---
Holmes Lumber & Building Center
Holmes Lumber & Building Center
6139 State Route 39
Millersburg
,
OH
44654
330-674-9060

7 miles from walnut creek, OH
---
---
Laminate Flooring Products:
Laminate Flooring Planks, Laminate Flooring Tile
---
Yoder Floor Designs LLC
Yoder Floor Designs LLC
9290 Winesburg Road
Mt Eaton
,
OH
44659
330-359-0005

10 miles from walnut creek, OH
---
---
Laminate Flooring Products:
Laminate Flooring Planks, Laminate Flooring Tile
---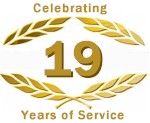 Allen's Carpet Depot
Allen's Carpet Depot
3009 North Wooster Avenue
Dover
,
OH
44622
330-602-1433

13 miles from walnut creek, OH
---
---
Major Laminate Flooring Brands:
Shaw Laminate Flooring, Tarkett Laminate Flooring, Mannington Laminate Flooring
Laminate Flooring Products:
Laminate Flooring, Laminate Flooring Planks

---
Williams Furniture
Williams Furniture
122 South Wooster Avenue
Dover
,
OH
44622
330-343-7856

13 miles from walnut creek, OH
---
---
Major Laminate Flooring Brands:
Shaw Laminate Flooring, Mannington Laminate Flooring
Laminate Flooring Products:
Laminate Flooring, Laminate Flooring Planks
---
Ep Gerber & Son
Ep Gerber & Son
4918 Kidron Road
Kidron
,
OH
44636
330-857-2021

13 miles from walnut creek, OH
---
---
Laminate Flooring Products:
Laminate Flooring Planks, Laminate Flooring Tile
---
Glass Lumber & Builder's Supply
Glass Lumber & Builder's Supply
1244 4th Street Nw
New Philadelphia
,
OH
44663
330-364-8851

15 miles from walnut creek, OH
---
---
Laminate Flooring Products:
Laminate Flooring Planks, Laminate Flooring Tile
---
Mohican Valley Flooring
Mohican Valley Flooring
8996 South Funk Road
Shreve
,
OH
44676
330-496-2400

19 miles from walnut creek, OH
---
---
Laminate Flooring Products:
Laminate Flooring Planks, Laminate Flooring Tile
---
---
Narrow Your Focus for a Particular Brand of Wood Flooring, Hardwood Flooring
---
Narrow Your Focus for a Particular Product Type of Wood Flooring, Hardwood Flooring