Tile Flooring Dealers:
Raymond, Broadway, West Mansfield, East Liberty
See all of the flooring stores near Raymond OH that will assist you in selecting the perfect tile flooring! Most store are full service dealers that carry all types of flooring. You can also determine if each store in offers tile flooring installation, repair and cleaning! Our selection of ceramic tile flooring offers the perfect combination of beauty, maintenance and durability. With hundreds of unique colors and patterns, you are sure to find the perfect look to coordinate with your decor.
Creative Carpets
Creative Carpets
1022 Columbus Industrial Parkway
Marysville
,
OH
43040
937-642-8349

7 miles from raymond, OH
---
---
Major Ceramic/Porcelain Brands:
Florida Tile
Tile Flooring Products:
Bathroom Tile, Ceramic Tile, Kitchen Tile
---
Rite Rug
Rite Rug
647 Coleman's Crossing
Marysville
,
OH
43040
937-645-0324

7 miles from raymond, OH
---
---
Tile Flooring Products:
Bathroom Tile, Ceramic Tile, Kitchen Tile, Porcelain Tile

---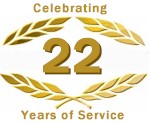 The Carpet Gallery Inc
The Carpet Gallery Inc
17 E T-30
West Liberty
,
OH
43357
937-465-6977

15 miles from raymond, OH
---
---
Major Ceramic/Porcelain Brands:
Florida Tile
Tile Flooring Products:
Bathroom Tile, Ceramic Tile, Kitchen Tile
---
Fissel Floor Covering Inc
Fissel Floor Covering Inc
2620 Saint RT 68 South
Bellefontaine
,
OH
43311
937-592-6572

15 miles from raymond, OH
---
---
Major Ceramic/Porcelain Brands:
Shaw Tile Flooring, Crossville Porcelain Tile, LAUFEN Tile, Marazzi Tile USA, American Olean® Tile
Tile Flooring Products:
Bathroom Tile, Ceramic Tile, Decorative Tile, Floor Tile (glazed), Kitchen Tile, Mosaic Tile, Mosaic Tile (glass), Mosaic Tile (glazed), Porcelain Tile, Spa and Pool Tile

---
James' Floors & Interiors
James' Floors & Interiors
139 South Main Street
Bellefontaine
,
OH
43311
937-599-6155

15 miles from raymond, OH
---
---
Major Ceramic/Porcelain Brands:
Crossville Porcelain Tile, LAUFEN Tile, Florida Tile
Tile Flooring Products:
Bathroom Tile, Ceramic Tile, Floor Tile (glazed), Kitchen Tile, Mosaic Tile (glass), Porcelain Tile
---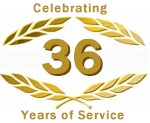 Mr Concrete
Mr Concrete
9101 Street Route 117
Huntsville
,
OH
43324
937-686-3405

19 miles from raymond, OH
---
---
Major Ceramic/Porcelain Brands:
Florida Tile
Tile Flooring Products:
Bathroom Tile, Ceramic Tile, Kitchen Tile
---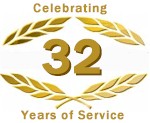 RAP Floor Coverings
RAP Floor Coverings
7450 Montgomery Road
Plain City
,
OH
43064
614-873-5866

20 miles from raymond, OH
---
Thursday: 08:00am-05:00pm
---
Major Ceramic/Porcelain Brands:
Shaw Tile Flooring, Crossville Porcelain Tile, Florida Tile
Tile Flooring Products:
Bathroom Tile, Borders and Medallions, Ceramic Tile, Decorative Tile, Floor Tile (glazed), Floor Tile (unglazed), Kitchen Tile, Mosaic Tile (glass), Mosaic Tile (glazed), Porcelain Tile, Spa and Pool Tile
---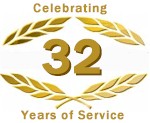 Delaware Floor Company
Delaware Floor Company
204 East Central Avenue
Delaware
,
OH
43015
740-363-4931

21 miles from raymond, OH
---
---
Major Ceramic/Porcelain Brands:
Florida Tile
Tile Flooring Products:
Bathroom Tile, Ceramic Tile, Kitchen Tile
---
Floorcrafters
Floorcrafters
2524 US Route 36 East
Delaware
,
OH
43015
740-362-0055

21 miles from raymond, OH
---
---
Major Ceramic/Porcelain Brands:
Florida Tile
Tile Flooring Products:
Bathroom Tile, Ceramic Tile, Kitchen Tile
---
Floor Crafters Ltd LLC
Floor Crafters Ltd LLC
2524 Route 36/37 East
Delaware
,
OH
43015
740-362-0055

21 miles from raymond, OH
---
---
Tile Flooring Products:
Bathroom Tile, Ceramic Tile, Kitchen Tile, Porcelain Tile, Spa and Pool Tile
---
Carpets Of Urbana
Carpets Of Urbana
930 North Main Street
Urbana
,
OH
43078
937-653-7770

22 miles from raymond, OH
---
---
Major Ceramic/Porcelain Brands:
Florida Tile
Tile Flooring Products:
Bathroom Tile, Ceramic Tile, Kitchen Tile
---
---
Narrow Your Focus for a Particular Brand of Ceramic/Porcelain
---
Narrow Your Focus for a Particular Product Type of Ceramic/Porcelain