Carpeting Dealers:
New Weston, Rossburg, Saint Henry, Fort Recovery
See all of the flooring stores near New Weston OH that will assist you in selecting the perfect carpeting! Most store are full service dealers that carry all types of flooring. You can also determine if each store in offers carpeting installation, repair and cleaning! We offer a vast selection of carpet consisting of various textures, colors, and styles. With so many options, you are sure to find the right carpet to solidify your home's interior and reflect your personal tastes.
The Floor Store & More
The Floor Store & More
4 East Main Street
Versailles
,
OH
45380
937-526-3321

10 miles from new weston, OH
---
Thursday: 10:00 a.m. - 7:00 p.m.
---
Major Carpeting Brands:
ShawMark Carpet, Milliken Commercial Carpet, STAINMASTER® Carpet, Interface Flooring Systems, Mannington Commercial Carpet, Queen Carpet, Anderson Tuftex Carpet, Shaw Carpet, Caress Carpet by Shaw, Philadelphia Commercial Carpet
Carpeting Products:
Carpeting, Commercial Carpet, Commercial Cut Pile
---
Enyart Flooring
Enyart Flooring
577 South 2nd Street
Coldwater
,
OH
45828
419-678-8777

10 miles from new weston, OH
---
---
Major Carpeting Brands:
Mohawk Carpet, Milliken Commercial Carpet, Shaw Carpet, Caress Carpet by Shaw
---

Creative Carpet & Supply
Creative Carpet & Supply
1535 Wagner Avenue
Greenville
,
OH
45331
937-548-7841

16 miles from new weston, OH
---
---
Major Carpeting Brands:
ShawMark Carpet, Queen Carpet, Mohawk Carpet
Carpeting Products:
Carpeting, Commercial Carpet
---
G & G Floor Fashions Inc
G & G Floor Fashions Inc
602 Wagner Avenue
Greenville
,
OH
45331
937-548-4503

16 miles from new weston, OH
---
---
Major Carpeting Brands:
STAINMASTER® Carpet, Mohawk Carpet, Mohawk Commercial Flooring, Kraus Carpet, Mohawk Floorscapes®
Carpeting Products:
Commercial Carpet
---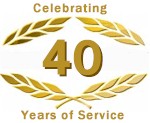 Fultz Warehouse Carpets Inc
Fultz Warehouse Carpets Inc
2640 Michigan Street
Sidney
,
OH
45365
937-497-1101

26 miles from new weston, OH
---
---
Major Carpeting Brands:
Mohawk Carpet, Shaw Carpet, Caress Carpet by Shaw
---

R.E. Nutt Custom Interiors
R.E. Nutt Custom Interiors
34 East Auglaize
Wapakonetaq
,
OH
45895
419-738-2535

29 miles from new weston, OH
---
---
Major Carpeting Brands:
Mohawk Carpet, Milliken Commercial Carpet, Stanton Carpet, ShawMark Carpet, Interface Flooring Systems
Carpeting Products:
Carpeting

---
Laurie's Flooring & Window Fashions
Laurie's Flooring & Window Fashions
105 West Market Street
Troy
,
OH
45373
937-440-8800

31 miles from new weston, OH
---
---
Major Carpeting Brands:
STAINMASTER® Carpet, Mohawk Carpet, Milliken Commercial Carpet, Shaw Carpet, Caress Carpet by Shaw
---
---
Narrow Your Focus for a Particular Brand of Carpeting
---
Narrow Your Focus for a Particular Product Type of Carpeting