Wood Flooring Dealers:
New Philadelphia, Dover, Uhrichsville, Dennison
See all of the flooring stores near New Philadelphia OH that will assist you in selecting the perfect wood flooring! Most store are full service dealers that carry all types of flooring. You can also determine if each store in offers wood flooring installation, repair and cleaning! Our selection of wood flooring offers the perfect combination of beauty, maintenance and durability. With hundreds of unique colors and patterns, you are sure to find the perfect look to coordinate with your decor.
Glass Lumber & Builder's Supply
Glass Lumber & Builder's Supply
1244 4th Street Nw
New Philadelphia
,
OH
44663
330-364-8851

0 miles from new philadelphia, OH
---
---
Wood Flooring Products:
Engineered Plank Flooring, Prefinished Solid Plank, Wood Flooring
---
Williams Furniture
Williams Furniture
122 South Wooster Avenue
Dover
,
OH
44622
330-343-7856

3 miles from new philadelphia, OH
---
---
Major Wood Flooring Brands:
Shaw Hardwoods Flooring, Mannington Hardwood Flooring
Wood Flooring Products:
Engineered Plank Flooring, Engineered Wood Flooring, Solid Plank Flooring, Wood Flooring
---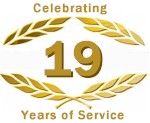 Allen's Carpet Depot
Allen's Carpet Depot
3009 North Wooster Avenue
Dover
,
OH
44622
330-602-1433

3 miles from new philadelphia, OH
---
---
Major Wood Flooring Brands:
Shaw Hardwoods Flooring, Mannington Hardwood Flooring
Wood Flooring Products:
Engineered Plank Flooring, Engineered Wood Flooring, Solid Plank Flooring, Wood Flooring

---
Keim Lumber Company
Keim Lumber Company
4465 Street Route 357
Charm
,
OH
44617
330-893-2251

17 miles from new philadelphia, OH
---
---
Major Wood Flooring Brands:
Mannington Hardwood Flooring, HomerWood™ Flooring, Somerset Hardwood Flooring, Sheoga Hardwood Flooring, Lauzon Hardwood Flooring, Mullican Hardwood Flooring, Wicanders® Cork Flooring, Armstrong Hardwood Flooring, Teragren Bamboo Flooring, IndusParquet Exotic Hardwood Floors
Wood Flooring Products:
Bamboo Flooring, Cork Flooring, Distressed Wood Flooring, Engineered Plank Flooring, Exotic Hardwood Flooring, Hand Scraped Wood Floors, Hardwood Flooring, Parquet Flooring, Parquet Flooring, Prefinished Engineered Plank, Prefinished Solid Plank, Solid Plank Flooring, Unfinished Engineered Plank, Unfinished Solid Plank, Wide Plank Flooring, Wood Flooring
---
Lumber Services Inc
Lumber Services Inc
1060 Trump Road Nw
Carrollton
,
OH
44615
330-627-4980

19 miles from new philadelphia, OH
---
---
Wood Flooring Products:
Engineered Plank Flooring, Prefinished Solid Plank, Wood Flooring
---
Yoder Floor Designs LLC
Yoder Floor Designs LLC
9290 Winesburg Road
Mt Eaton
,
OH
44659
330-359-0005

19 miles from new philadelphia, OH
---
---
Wood Flooring Products:
Engineered Plank Flooring, Prefinished Solid Plank, Wood Flooring
---
Prosource Of Canton
Prosource Of Canton
305 Schroyer Avenue Sw
Canton
,
OH
44702
330-452-7360

21 miles from new philadelphia, OH
---
---
Wood Flooring Products:
Engineered Plank Flooring, Prefinished Solid Plank, Wood Flooring
---

Menards
Menards
3725 Erie Street South
Massillon
,
OH
44646
330-833-2951

22 miles from new philadelphia, OH
---
---
Major Wood Flooring Brands:
Shaw Hardwoods Flooring
Wood Flooring Products:
Engineered Wood Flooring, Solid Plank Flooring

---
Prosource Of Canton
Prosource Of Canton
305 Schroyer
Canton
,
OH
44708
330-452-7360

22 miles from new philadelphia, OH
---
---
Wood Flooring Products:
Engineered Plank Flooring, Prefinished Solid Plank, Wood Flooring
---

Bob & Petes Floors
Bob & Petes Floors
4713 West Tuscarawas Street
Canton
,
OH
44708
330-478-0576

22 miles from new philadelphia, OH
---
---
Major Wood Flooring Brands:
Mannington Hardwood Flooring, Bruce Hardwood Flooring, Hartco® Wood Flooring, Robbins Hardwood Flooring, Harris Wood® Floors, Anderson® Hardwood Floors, Kährs Hardwood Flooring, Shaw Hardwoods Flooring, Mullican Hardwood Flooring, Mohawk Hardwood Flooring, Armstrong Hardwood Flooring
Wood Flooring Products:
Engineered Plank Flooring, Prefinished Solid Plank, Wood Flooring
---
Holmes Lumber & Building Center
Holmes Lumber & Building Center
6139 State Route 39
Millersburg
,
OH
44654
330-674-9060

22 miles from new philadelphia, OH
---
---
Wood Flooring Products:
Engineered Plank Flooring, Prefinished Solid Plank, Wood Flooring
---
---
Narrow Your Focus for a Particular Brand of Wood Flooring, Hardwood Flooring
---
Narrow Your Focus for a Particular Product Type of Wood Flooring, Hardwood Flooring